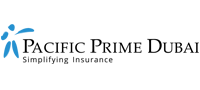 Coronavirus precautions for expats in the UAE
With the cases of the novel coronavirus soaring around the globe, local healthcare systems overwhelmed and international travel highly disrupted – it is a good moment for the expats in the UAE to stay put in the Emirates. With a relatively low number of cases since the beginning of the outbreak, a strong healthcare system, and fast government response, the UAE seems to have the outbreak under control. However, with the situation changing rapidly, and no signs of the outbreak slowing, our experts from Pacific Prime Dubai want to share some coronavirus precautions for expats currently remaining in the UAE. 
Coronavirus in the UAE
As of March 17, 2020, the United Arab Emirates has 113 confirmed cases of coronavirus patients, many of which being expats. The UAE authorities have introduced a number of measures to limit the spread of coronavirus within the UAE, as listed below. 
The United Arab Emirates' Health and Community Protection Ministry has told its residents, including all expats, not to travel anywhere abroad amid the ongoing Covid-19 outbreak. Those travelling and returning from countries like the UK, or India will face 14 days quarantine. 
The Ministry of Health and Prevention has introduced a Covid-19 Virtual Doctor self-assessment tool, for residents to assess their risks online, and get further information on their course of action.

Some routes to and from the United Arab Emirates by air, land and sea have been suspended, these include all flights from China, except Beijing, Iraq, Bahrain, Islamic Republic of Iran, Italy, except for Rome, Jordan, Kingdom of Saudi Arabia, Kuwait, Lebanon, Syria, and Turkey.

From 17th March, the UAE will temporarily suspend all visas on arrival with the exception of diplomatic passport holders, or those who have had visas issued prior to March 17. Several countries are exemptions to this rule, too. Those who have entered the UAE before the 17th can extend their visas in line with existing procedures.

All schools in the UAE have been closed from Sunday 8 March 2020 for four weeks. Many events, as well as tourist and cultural destinations, have been closed temporarily.

The Ministry of Health and Prevention have asked their senior citizens to remain at home and avoid crowded places.

For more official coronavirus awareness materials visit the MoHAP website.
Coronavirus precautions for UAE expats 
While avoiding any unnecessary travel outside the UAE can help to reduce the chances of you getting ill, there are still a number of other preventative measures you can take within the Emirates to protect your health. These include: 
Wearing surgical masks when in public, or crowded space.
Washing your hands often with warm water and soap for at least 20 seconds.
Avoiding rubbing or touching your face, nose, and eyes. 
Covering your mouth when coughing or sneezing.
Cooking all of your food thoroughly.
Avoiding shaking hands, and waving to people instead.
Practising so-called 'social distancing': staying at home and avoiding public places whenever possible during an outbreak.
Seeking medical attention immediately if you exhibit any respiratory illness symptom, which may include: sore throat, fever, headache, and coughing.
Getting comprehensive individual health insurance protection, so should the unfortunate occur, you can fully focus on recovery without worrying about the cost of coronavirus treatment in Dubai exceeding your policy limits. 
Downloading our Coronavirus Avoidance Guide and sharing it with friends, co-workers, and family members. 
Insurance questions? 
If you have any health insurance questions as regards to coronavirus or beyond, please contact our insurance advisors for a free consultation and free plan comparisons. You can also view more resources from our blog, guides section, or you can learn more about inpatient health insurance in Dubai here.