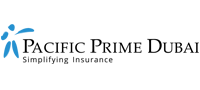 An expat's guide to pregnancy in the UAE
There are so many things to think about when you're planning for pregnancy, such as who your doctor will be and where you're going to give birth. As an expat, you'll also have other concerns, like whether you should choose public vs private healthcare in the UAE and what the legal requirements are. The idea of being pregnant in a foreign place can be daunting, but the right planning and prepping will have you looking forward to your delivery. This Pacific Prime Dubai article can be your guide to pregnancy in the UAE as an expat.
Pregnancy and giving birth in the UAE
If you're planning on starting a family in the UAE, you'll be pleased to know that the UAE has one of the world's most highly developed healthcare infrastructures. And childbirth is no exception, with many private healthcare facilities that are comparable to luxury hotels. With that said, there are requirements for expats who plan on having a baby in the UAE, which are as follows:
1. Be married
It is worth noting that Islamic laws apply in the UAE, so some strict rules need to be adhered to. The most obvious one for any person planning for pregnancy is that you must be married if you're going to have a baby in the UAE. Expats are in no way exempt from the serious consequences of being unwed and pregnant in the UAE. In fact, you'll have to present your marriage certificate in order to have your first pregnancy test or to give birth in a hospital.
2. Health insurance
Since you need to have health insurance to secure a residency visa, you should not have any issues when it comes to giving birth in the UAE without an insurance policy. However, you'll want to make sure that your insurance provider offers maternity coverage – and how much of it. Even though healthcare in the UAE is of high quality, it is also expensive.
In a public hospital, you can expect to pay a minimum of AED 6,000 for prenatal services and childbirth. Similarly, maternity packages in private hospitals can cost anywhere from AED 6,000 to more than AED 22,000. If your current health insurance plan does not cover maternity costs, you'll definitely want to look into additional coverage such as insurance for newborns.
3. Prepare your documents
If you plan on delivering your baby in the UAE, you'll have to have the following documents:
Expectant mother's valid health card
Marriage certificate
Husband and wife's passports
Husband and wife's residency visas
Aside from the health card, you must present both the original version and copies of the documents mentioned.
Getting a pregnancy test in the UAE
If you suspect you might be pregnant, you can buy a pregnancy kit over the counter from any pharmacy to find out for sure. Your privacy is guaranteed and you won't be asked for personal information such as your marital status. These kits cost around AED 40 and are not covered by insurance.
If the test is positive, it's time to book an appointment for your urine and blood tests. Remember you must be married if you're planning on confirming your pregnancy at a healthcare facility.
Maternity services in the UAE
Now that you know the pregnancy requirements in the UAE, you're probably curious about accessing maternity services in the area. Unlike private practices in other parts of the world, doctors in the UAE are attached to a medical center. Therefore, you'll need to book an appointment for maternity services with a hospital.
While maternity wings can be found in most UAE hospitals, there are also facilities that specialize in maternity care and pediatrics. These facilities are often found in the larger emirates like Abu Dhabi and Dubai, such as Medcare Women and Children Hospital and Latifa Hospital. You can easily find facilities in your area through a quick online search and book appointments through the hospital website or by phone.
In keeping with the UAE's adherence to Islam, you can almost be certain that your OB-GYN will be female.
Finding a doctor and hospital
It's common for UAE hospital websites to list resident medical specialists like gynecologists, as well as those who are visiting. Details such as country of origin, credentials, and languages will be listed as well. Customer care staff in the UAE speak both Arabic and English as a standard. Simply choose your language preference when requesting a callback via the website or when calling the helpline.
Once you've selected a hospital and doctor, you can book an appointment. You'll have to provide health insurance details, along with the required documents mentioned above.
Prenatal services in the UAE
Most hospital maternity packages provide prenatal care, including tests and consultations. During these appointments, you'll visit with your OB-GYN or a maternity team member who will follow your pregnancy. Most hospitals have antenatal packages, which makes it easy to book your appointments in the early stage of your pregnancy. These packages are convenient since they make it easier for you to book according to your OB-GYN's schedule.
Oftentimes, a few preparatory classes will also be included in the package, offering guidance on the birthing process, breastfeeding, coping strategies, and more. If you'd like to attend extra classes, there are special sessions taught by experienced midwives and other instructors. However, you'll have to pay for these classes if they aren't covered by your insurance, with a starting price of around AED 1,800 per couple.
Expat women in the UAE often have a Doula support them throughout their pregnancy. Most Doulas are expat women who have been trained in the US or UK, and are familiar with the UAE healthcare system. They will provide you with both physical and emotional support through your pregnancy and delivery.
Delivery in the UAE
Since home births are not legal in the UAE, you can give birth in either a clinic or hospital. Whether you're having a natural birth or a C-section, you'll have to check-in at least 24 hours before your due date. You should make a booking as soon as your doctor gives their approval. Since doctors in the UAE are attached to hospitals, you'll be admitted according to their recommendation and they'll take the lead in the labor room.
For more information on giving birth as an expat in the UAE, be sure to check out our blog posts.
Get the right health insurance
If you're pregnant in the UAE, or planning on getting pregnant, then you'll need to have the right health insurance. It's crucial to understand the coverage you and your baby have during pregnancy, childbirth, and beyond. Make sure you know what your current health insurance plan covers and what it doesn't, and make adjustments accordingly.
It's also important to remember that most insurance plans come with a 12-month waiting period, which means you can't claim any pregnancy-related expenses until you've been on the plan for at least a year. However, each plan is unique so you'll have to check the details of yours to be sure. Fortunately, Pacific Prime Dubai is here to help you make sense of your policy, offer unbiased advice, and find the best family insurance or maternity insurance plan in the UAE based on your unique requirements.
Contact us to speak to our team of experts or to receive a free, no-obligation quote today.
Jantra Jacobs is a content writer at Pacific Prime. On a typical work day, she writes and edits articles, guides and anything else word-related. She aims to produce content that is easy for readers to understand and enjoyable at the same time.

When she's not writing, she's likely searching for a new restaurant or cafe to try, reading or doing yoga.