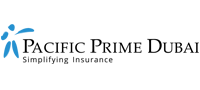 All you need to know about Dubai maternity insurance in one guide
Starting a family can be exciting, yet stressful and expensive – especially if you're an expat in Dubai. There are so many things to plan in advance – from choosing the right time for pregnancy and the baby's name, to nursery room decorations and finding the best hospital to give birth in – the list is seemingly infinite. To help new parents prepare for their new addition as it pertains to health insurance, our team of experts at Pacific Prime Dubai have prepared our brand new Dubai Maternity Insurance Guide, available for free to download here.  
What's inside our Dubai Maternity Insurance Guide?
Drawing upon years of Dubai maternity insurance experience that our company has gathered, this Dubai Maternity Insurance Guide serves as an excellent resource for both new and present parents, and aims to answer the most common questions expectant moms and dads have regarding maternity insurance:
What is maternity insurance?
Where are Dubai's best maternity hospitals?
What is the cost of maternity care in Dubai?
What important insurance terms and features do I need to know?
What benefits should I look out for?
The main goal of this guide is to help our clients gain the necessary knowledge to choose the best maternity insurance, by learning what maternity insurance is in the first place, why is it essential to secure it early, as well as what coverage options are crucial in any maternity insurance plan.
Cost of maternity care in Dubai
Back in your home country, deciding or finding out about your family's new addition will no doubt bring about an abundance of joy. However, due to the relatively high cost of maternity care in the region, expats living in the Emirate must ask themselves a very important question: "How much does maternity care cost in Dubai?". One of the main purposes of securing maternity insurance in Dubai is to avoid hefty hospital bills for prenatal, delivery, and postnatal care, as well as offset any other maternity-related costs.
Antenatal packages
These costs vary from hospital to hospital and depend highly on any complications that might arise, either for the mother or the baby. For example, antenatal care packages in Dubai range from AED 2,000 in public hospitals to AED 8,000 or more in private facilities. However, these prices can quickly skyrocket if any additional tests or treatments not stated in the package are needed.
Delivery costs
The baby delivery cost is yet another thing to consider, as prices here also range from about AED 2,000 in public hospitals to AED 14,000 for normal delivery without any complications, and to up to 27,000 AED for cesarean section delivery.
Having these indicative prices in mind, comprehensive maternity insurance, if purchased early enough, can save you a significant amount of money in the long run.
Maternity coverage options
For the ultimate peace of mind, Pacific Prime Dubai advises that you consider the following features when choosing maternity insurance coverage in Dubai:
Direct billing
This feature is offered in most private maternity insurance plans, and is a great time and stress saver as it streamlines the whole claims process. With direct billing, the hospital or clinic will send your bill directly to the insurer, so you won't have to deal with claims and receipts.
Newborn insurance
Not all maternity insurance plans cover your newborn baby. This coverage option offers unconditional acceptance of a newborn onto your medical insurance policy regardless of the state of health of your baby, and covers all medically necessary treatments for the baby in the first 30 days of their life. You can also add the baby to your plan within the first 30 days as part of your family plan. Bear in mind that adding a newborn to your plan will increase your annual premium.
Treatment for congenital birth defects
Birth defects and congenital diseases for newborn babies – unless life threatening – are not covered in basic policies, so it's advisable to include it in your Dubai maternity insurance. Conditions resulting from genetic, immune, respiratory, or circulatory system defects, among others will also be excluded, and are usually quite costly to treat in the first days of the baby's life, as they likely require surgical intervention.
Vaccinations
Vaccinations are designed to protect infants and children early in life when they are most vulnerable, and before they are exposed to potentially life-threatening diseases. There are overall 14 vaccine-preventable diseases, such as measles and whooping cough, that babies should get immunizations for in the first days and months of their life — the first being the Hepatitis B vaccine, which is usually administered to babies before they leave the hospital, and two more times later on in the baby's life.
What about waiting periods?
Dubai is an exception to most other countries as it pertains to maternity insurance plans in that there is no waiting period of the usual 10 – 12 months on these plans here. However, if you are already pregnant and looking for maternity insurance in Dubai, insurers will most likely attach a attach a loading (additional premium) on your plan.
Get your free copy of our Dubai Maternity Insurance Guide
To get the answers to all your maternity-related questions, make sure to download our Dubai Maternity Insurance Guide today. With updated information about Dubai's maternity landscape, this guide serves as a valuable resource for anyone interested in having a baby here.

Got more questions? Contact our helpful advisors today, and get impartial advice, a free quote and plan comparison.