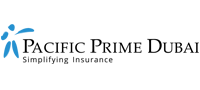 Expat family living in Dubai: Tips for raising kids
Moving countries is a huge life change – especially for children. Uprooted from the life they are used to, your kids will be relying on you to help ease any anxieties and concerns they have. They might be upset about leaving their life behind. Fortunately, Dubai has a diverse population with many expat families in the city. In this Pacific Prime Dubai article, ease your child's transition into life here with these 4 tips for raising kids in Dubai.
For parents, the best way to maintain the well-being of their children is to consider the following:
1. Deal with their emotional hurdles
Children can feel even more displaced than their parents during an international relocation. That's why you should prepare them emotionally long before you make the move. This is one of the tips for raising kids who might one day become global citizens. When they ask you about the move, make sure you validate their feelings and answer as honestly as possible. Share your relocation plans with your kids. Let them grieve their loss of friends, family, and a familiar environment, but be there to comfort them.
2. Look for a suitable school for your child
Choosing the right school for your child is often easier said than done. Be sure to pay schools you have your eyes on for a visit if time permits. Talk to the teachers, get a feel of the culture, and see if there is a place for your child. From an American schooling system, and British schooling system, to the International Baccalaureate programme, there's a range of options to choose from. Note that nearly all expats opt for international schools with expensive tuition fees here. So, make sure tuition fees are included in your employment packages.
3. Enroll them at an international school before you move to Dubai
Chances are, your child will be spending most of their time at school. With this in mind, it's crucial to resume their education in Dubai as soon as possible. Schools are filled to the brim with activities. They are also an excellent environment to meet new friends. These combined factors will speed up your child's adjustment to their new home.
4. Partake in child-friendly activities in Dubai
Your child will never be bored with the staggering array of activities available here. This is just as well, since your whole family can create exciting memories in your new city. See below for a list of outdoor and indoor activity ideas for both the hottest and coolest months of the year.
Outdoor activities
Though hot most of the time, Dubai is scorching hot during the summer months. One of the tips for raising kids here is to always remind your child to put on their sunscreen before heading out. Without further ado, here is a list of child-friendly activities outdoors:
Beaches 
Water Parks
Amusement Parks
Theme Parks
Indoor activities
The following are great options if you don't feel like braving the heat of the desert. Keep in mind that indoor playgrounds can be found in just about every mall in this shopping haven.
Children's City is an exciting learning and play center dedicated to children, from toddlers to teenagers. Enjoy a spectrum of exhibits and programs here, like a nature center, or computer and communication workshops.
Al Nasr Leisureland is home to an ice rink, a bowling center, and swimming pools to provide hours of entertainment for active kids.
Dubai Mall has a massive aquarium on their ground floor that houses over 140 species of sea life. Hint: it is best enjoyed from the tunnels in the Underwater Zoo.
Little Explorers gives kids the chance to do some hands-on learning through playing.
Galleria Mall Zone is where kids can try their hand at rock climbing and obstacle courses indoors.
Ski Dubai. For those who miss the snow, this is your go-to. Learn to ski on slopes here. What's more, there's a penguin enclosure where small groups of visitors can get up-and-personal with the mammals.
Protect your family with health insurance
As expats in Dubai, you've jumped through a lot of hoops to move here. This includes formalities like getting a visa by following the family visa rules to the nines, and securing mandatory health insurance in Dubai.
If you haven't already done so, protect your family today with a family health insurance plan. With more than two decades of experience in the insurance brokers industry, Pacific Prime Dubai is confident we can find the best plans for your needs. Get a free quote now with our online quotation tool! For a personalized touch, contact our team of expert insurance advisors for impartial advice!