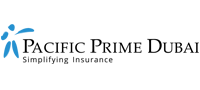 Public vs Private Healthcare in the UAE
Like most countries in the world, the UAE has both publicly and privately funded medical facilities throughout the country. While you can receive high-quality medical treatment at either kind of facility while in the country, there are pros and cons to each.
To get a residency visa for the UAE, expats must provide proof that they have health insurance. They are also required to pay for both public and private health insurance, unlike Emirati citizens.
Here at Pacific Prime Dubai, whether you're relocating or living in the UAE, we will provide an update on the differences between public vs private healthcare in the UAE, and which is right for you.
UAE Public Hospitals
The public healthcare sector in the UAE is almost exclusively for UAE citizens. The system is centrally managed by the UAE government. The hospitals that are part of the public system are essentially separated into different levels of care based on their location, as well as the size of the population they are expected to serve. One interesting aspect of UAE public hospitals is that they are the only choice in some communities for care related to complex emergencies or major trauma.
Much like public hospitals in other parts of the world, one thing you can expect to find in public hospitals in the UAE is long wait times, as local populations freely make use of their public hospitals without hesitance, often leading to full waiting rooms. Also, don't be surprised to find that these facilities may not have language support to effectively communicate with foreign patients. While English is spoken widely, those from outside the UAE that do not speak English may have trouble communicating with hospital staff.
UAE Private Hospitals
Currently, the number of private hospitals in the UAE outnumbers the number of public hospitals. Perhaps this is due to the continued expansion of privatization of healthcare via the mandatory health insurance regimes in place in some emirates. As well, the sheer number of expatriates living in the UAE has resulted in a very large population that does not have access to the publicly subsidized healthcare that Emiratis are entitled to.
As far as quality is concerned, depending on where you go in the country, the quality of medical care received can vary, even in private hospitals. For the very best in care, people can seek out the most cutting-edge hospitals in the most developed cities in the country. Of course, the cost of care in such facilities can be substantially higher than will be found in hospitals elsewhere. If you want to be able to address potentially high costs that can be found in the UAE's private hospitals, you will want to have a comprehensive health insurance plan in place during your time in-country.
UAE Healthcare Costs
The cost of treatment at private hospitals in the UAE is higher than in public or government hospitals. However, prices for some treatments have been reduced to just a fraction more than public healthcare costs due to regulatory changes. For treatment in Dubai, the DHA reforms and partial cost-coverage of the Dubai Health Card have helped make seeking private treatment a better choice, both health-wise and economically.
It is worth noting that certain surgical operation costs also cost much less in UAE emirates such as Dubai and Abu Dhabi than in Western countries. For example, an appointment with a doctor in Dubai will cost you about AED 300 (USD $80)
Aside from cheaper doctor visits than in many Western countries, some surgical procedures cost less in the UAE as well. For example, the costs at top hospitals in the United Arab Emirates for treating prostate cancer start at around USD $14,000, or AED 51412.20, according to MediGence.
One reason why treatments can cost one-fourth of the price in comparison to the US or the UK is lower overhead. Since the cost of non-medical staff, land, and construction is significantly cheaper, treatment costs are generally cheaper too.
Mandatory Insurance in the UAE
While a majority of the emirates offer some subsidized public healthcare and leave it up to individuals and employers whether or not they wish to secure private health insurance to address medical costs, the two largest emirates – Dubai and Abu Dhabi – both now require residents to possess private health insurance or face repercussions.
Currently, the penalty for not having health insurance in these territories is fines and/or denial of visa issuance. Indeed, even visitors to Dubai must have compliant health insurance in place before they arrive in the emirate, or there is a strong chance that they will not be allowed to enter.
Not just any health insurance plan will do, either. Both Dubai and Abu Dhabi have outlined specific requirements that a plan must meet in order to comply with each emirate's respective regulations.
For instance, at the time of this article's writing, The Dubai Health Authority (DHA) requires a minimum annual benefits cap of AED 150,000. While the basic annual premium for each member of the DMCC health insurance solution is AED 1,973, with a maximum benefit amount of AED 250,000.
There are a number of other requirements that need to be met, such as coverage for maternity and pre-existing conditions, so be sure to speak with a knowledgeable insurance adviser about this if you do decide to purchase insurance for entry to either Dubai or Abu Dhabi. Curious about how the healthcare system works in Dubai? Check out our guide to Health Insurance and the UAE Healthcare System.
How to Register for Healthcare
If you are not under a corporate health plan, then you must apply for a health card at the Department of Health and Medical Services (DOHMS). This will cover medical expenses at public hospitals.
When you apply for one, you will receive a few documents, which include a copy of your passport, a cover letter from a sponsor, a visa application copy, two passport-size photographs, and a completed application form. The price ranges from AED 100 ($27) for those under the age of 9 to AED 300 ($82) for those who are over 18.
If you prefer private hospitals over public hospitals, we recommend that you secure health insurance for better and specialized care. However, a health card is good to have since public hospitals are more affordable.
Insurance for Expats and Medical Tourists in the UAE
Not only is a large majority of the UAE's population expats, but it is also a popular destination in the Middle East for medical tourism. Touting some of the most advanced hospitals in the region, people from all around the world make places like Dubai and Abu Dhabi their choice for elective or non-emergency medical care.
For many, moving to a new country or travelling for medical care does not allow a person to make use of their existing health insurance plan at home. With international health insurance plans, however, the costs of medical care received in virtually any country or hospital worldwide will be covered.
What's more, these plans are fully mobile, so no matter where in the world you may find yourself moving to, you will be able to maintain your health insurance plan and not risk losing coverage for any conditions that develop while you are on it.
Covering Costs of Public vs Private Healthcare
If you will be moving to the UAE in the future, or if you are currently insured in the UAE but are looking for a better plan, contact the helpful insurance experts at Pacific Prime Dubai. They can help you with a plan comparison and free quote so that you can identify the best possible plan on the market for your needs and budget. Alternatively, check out our 2023 Guide to Mandatory Insurance in Dubai.