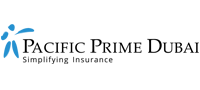 The most common driving violations in Abu Dhabi
Do you drive or plan to drive in Abu Dhabi? While driving can be a lot more convenient than taking public transport, there's also a number of traffic rules you'll need to remember and follow – including being mindful of the lane you're in and whether or not it allows left turns. As a matter of fact, this was the subject of a road safety video released by Abu Dhabi police a couple of weeks ago. So in light of the renowned interest in traffic rules, this Pacific Prime Dubai article will go over common driving violations in the Emirates.
1. Taking a left turn whilst in the middle lane 
Let's start with the traffic rule that sparked this conversation in the first place. If you're in the middle lane of an intersection or road crossing, and take a left turn (when you're not supposed to), you'll be faced with a fine of AED 400. Courtesy of the Abu Dhabi police, here's a video to better illustrate the point:
— شرطة أبوظبي (@ADPoliceHQ) April 10, 2022
2. Being reckless on the road (jumping red lights, road racing, etc.)
Have an urge to drive like you're on the set of Fast & Furious? You should know that reckless driving is not allowed, including jumping red lights, unauthorized road racing, deliberately colliding into a police car, driving with a concealed or distorted license plate, etc. For this offense, your car can be impounded, and you'll need to pay up to AED 50,000 for it.
Note: There are specific consequences for each act of reckless driving. For instance, jumping red lights is an offense that can be fined AED 1,000 and incur 12 traffic black points*. Your car will also be impounded for 30 days and you'll need to pay AED 5,000 for it. 
*In the UAE, the traffic black point system was introduced to encourage safe driving and adherence to traffic rules and road safety. Drivers who violate these rules can incur up to 24 traffic black points, which is the maximum limit allowed.
3. Overtaking from the right-hand side 
In many countries, you can overtake from both the left or the right sides. But this isn't the case in Abu Dhabi. Often referred to as the overtaking lane, the left lane is what you should use if you wish to overtake a car in front of you. Overtook from the right? Be prepared for a fine up to AED 600 and six traffic black points. 
4. Allowing children below 10 years to sit in the front seat 
Children below the age of 10 aren't allowed to sit in the front seat of a car for safety reasons. If you allow this to happen in your car, you'll have to pay a fine of AED 400. In addition, your vehicle will be impounded and you'll need to pay AED 5,000 for it. Note that this must be done within three months. 
5. Ignoring pedestrian crossings and/or not giving way to pedestrians
Oftentimes, divers can be in a hurry and ignore the needs of those who are walking. So always remember to give priority to pedestrians in designated pedestrian crossings. Not doing so will lead to a fine of AED 500 and six traffic black points. 
6. Driving without a valid driving license 
With the risk of a minimum AED 5,000 fine and a maximum of three months in prison, driving without a valid Abu Dhabi driving license is an offense that you certainly don't want to commit. You can use an international driving license until your residence permit is issued, at which point you can then apply for a local driving license. 
Do you have a driving license from any of the countries below? You'll be glad to know that you can transfer your license to a UAE one.
Australia
Austria
Bahrain
Belgium
Canada
Cyprus
Denmark
Finland
France
Germany
Greece
Ireland
Italy
Japan
Kuwait
Netherlands
New Zealand
Norway
Oman
Poland
Portugal
Qatar
Romania
Saudi Arabia
South Africa
South Korea
Spain
Sweden
Switzerland
Turkey
United Kingdom
United States of America
7. Other Abu Dhabi driving violations to know of 
We've just scratched the surface when it comes to driving violations in Abu Dhabi. Some other violations to know of include tailgating, driving noisy vehicles or making illegal modifications to car engines, driving with an expired vehicle registration, littering on the road whilst driving, not wearing a seat belt whilst driving, using a mobile phone whilst driving, and more. 
Looking for health insurance? Get in touch with Pacific Prime Dubai today!
As traffic rules and road safety is on your mind, let's take a moment to talk about health. Whether it's a sudden onset of an illness or an accident (which may or may not involve driving), life can be quite unpredictable, so it's vital to have access to good medical care. One way to do so is by securing a comprehensive health insurance plan, which may also be mandatory depending on your visa category in the UAE. Not sure where to begin? Pacific Prime Dubai can help. 
As a global health insurance brokerage, we've got over two decades of experience helping individuals and families find, compare, secure, and manage the right health plan for their needs and budget. Our insurance advisors are friendly, knowledgeable, and impartial, and will go above and beyond to support you throughout your insurance journey. To learn more about what these value-added services are or to secure a health plan today, please do get in touch with our team!
Latest posts by Suphanida Thakral
(see all)