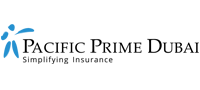 3 key highlights from our 2018 Workplace Wellness Seminar
On January 17 2018, our Corporate Business Development Manager, Mirka Strano, hosted a seminar on workplace wellness at the Pullman Hotel Jumeirah Lakes Towers in Dubai. Co-sponsored by Allianz, we were excited to have a venue full of HR directors, managers, and educators, along with top industry leaders, for a day of in-depth learning, exploring key wellness initiatives, and – perhaps most importantly – top tips for implementing a wellness movement that generates measurable impact on productivity and medical costs.
In case you missed it, we put together a roundup of the top 3 highlights from the workplace wellness seminar:
"A workplace wellness program is a set of employer supported activities and initiatives, all designed to encourage individual employees to embark upon the wellness process and to facilitate their doing so."
1. Understanding the full cost of ill employees
Incentives for investment in workplace wellness programs have increased in Dubai, where employers bear the entire share of medical costs through mandatory employer-provided health insurance. From absent employees' lost salary, to insurance premiums and claims paid for medical care and pharmaceutical drugs, direct costs associated with ill employees are relatively easy to pinpoint.
What about the indirect costs of employees going to work, but not fully functioning because of a mental or physical illness, though? A growing body of research suggests that presenteeism, which results from showing up to work physically or mentally ill, can generate on-the-job productivity losses that indirectly cost employers around three times more than direct medical care costs.
Long term, the best thing employers can do is to implement a cost-effective, holistic wellness solution that considers all the different dimensions of health and wellness. By that, we mean a culture that supports:
Physical
Emotional
Intellectual
Spiritual
Social
Occupational, and
Environmental wellbeing
2.  How to design a workplace wellness movement that works
The primary goal of this year's seminar was to emphasize the following message:
"Workplace wellness is a movement that needs to be embedded within the company culture on all levels to reduce absenteeism, presenteeism, and medical costs."
In advising on how employers can best implement a sustainable, cost-effective wellness movement from start to finish, Mirka addressed the following key steps with inspiration from Laura Putnam's Workplace Wellness that Works:
START IT
Be an agent of change: The number one job of an agent of change is to "make things happen" through persuasion and influence.
Make a case: To ensure a successful wellness movement, your challenge will be promoting a change in mindset that supports wellbeing for employees, instead of to employees. Your job will be to help senior leaders understand the link between wellbeing and productivity, and that direct costs are only the tip of the iceberg. Remember to focus on value, and not just a transactional equation (e.g. ROI).
Build a case based on your specific organizational needs: What are the key needs of your organization? If your company's main focus is on fostering innovation, consider how wellness can be used to spark creativity.
Create a vision: Consider what images and words best capture and represent your wellness vision. This process will help you begin to start building a brand for your wellness movement.
Reflect on company culture: An exceptional culture is one where employees are highly engaged. The more engaged your employees are, the more likely your wellness program will succeed.
Identify the key elements of your movement: Looking at the 5 aspects of Maslow's hierarchy of needs can help identify the key elements of your movement. For example, physical wellbeing (e.g. healthy eating, quality sleep) can be equated to the hierarchy's most basic level of physiological needs.
BUILD IT
Take an interdisciplinary approach: Often, organizations that have some type of wellness program offer little more than weight loss challenges, and disjointed meetings and campaigns. A powerful wellness program should be interdisciplinary, spanning multiple channels and departments.
Build your internal team: The key players typically involved in a core wellness team include HR, Compensation and Benefits, Marketing, Facilities, IT, Learning & Development, Health & Safety, and Community Outreach. And, of course, senior management and leadership.
Take a look at your external team: A powerful program also leverages an external team to generate greater impact on their organization. The external team is usually comprised of health insurance providers, most of which offer some form of wellness benefits. Brokers can also form a key part of your external team, as they often play an essential role in matching your organization with the best fitting third-party wellness vendors, as well as healthcare funding alternatives.
Identify ambassadors: The best workplace wellness programs involve stakeholders early on in the planning process. For example, you can involve "culture ambassadors", who help you create and maintain the right culture for your wellness movement.
Avoid a hard sell. "Sneak wellness in": This could mean avoiding the use of "wellness activities" as a label for your movement, and instead calling them "learning and development" initiatives, as they tend to be deemed more important within organizations. Situations where you can "sneak in wellness" include staff meetings, safety meetings, and management training sessions.
MAKE IT LAST
Work on creating long lasting motivation: Constantly identify what your employees value the most (e.g. through surveys). Wellness incentives may temporarily increase participation rates, but they do not serve as a motivation panacea. Long lasting motivation is intrinsic, and stems from real meaning and enjoyment in the activity itself, rather than doing something for a reward or to avoid punishment.
Make it enjoyable now: It's important to focus on the anticipated short term benefits of your wellness movement (e.g. an immediate reduction in stress levels from workplace meditation sessions).
It's about meaning: When employees feel a sense of meaning, they are more likely to participate, be passionate, and start their own wellness movements.
Keys to long lasting motivation: Tap into the elements that foster intrinsic motivation. These include:
Fostering competency by leveraging strengths
Enabling autonomy by giving employees the tools to change on their own terms
Ensuring relatability to increase accountability and enjoyment
Building a sense of purpose
Having fun and playing is an essential tool to transition your wellness movement from "have to", to "want to"
On ensuring workplace wellness success, Mirka concluded:
"Done well, wellness programs have the potential to offset the ill effects of the increasingly demanding and toxic environment and culture we live in. Done poorly, workplace wellness can feel like another top-down compliance initiative that has little to do with wellbeing, and everything to do with checking boxes and taking tests."
      Quote from Workplace Wellness that Works by Laura Putnam, p.1
3. Key types of wellness initiatives available to clients
Finally, we looked at the primary wellness initiatives available to our corporate clients:
Wellness sessions focus on a wide variety of health topics such as workplace stress, ergonomics in the workplace, mindfulness, and breast/prostate cancer.
Employee assistance programs help employees cope with and resolve personal issues (e.g. via confidential counselling).
Wellness calendars can be in the form of monthly newsletters, which cover various wellbeing topics.
If you have any questions about the seminar, or about employee benefits and wellness programs, please don't hesitate to contact our team of corporate specialists today. Also, be sure to stay tuned to our blog for announcements on upcoming seminars, as well as the latest news and trends in the industry.
Jessica Lindeman is a Content Strategist at Pacific Prime. She comes to work every day living and breathing the motto of "simplifying insurance", and injects her unbridled enthusiasm for health and insurance related topics into every article and piece of content she creates for Pacific Prime.

When she's not typing away on her keyboard, she's reading poetry, fueling her insatiable wanderlust, getting her coffee fix, and perpetually browsing animal Instagram accounts.