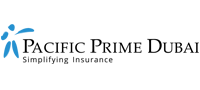 Combating COVID-19: 5 things expats should know about telehealth
While telehealth was first introduced in the UAE a number of years ago, its popularity never truly took off until the COVID-19 pandemic began. Coronavirus lockdowns and the inherent risk of visiting a doctor's office have become the primary impetus for the development of telehealth in the region, with a blossoming number of private medical institutions updating their virtual healthcare services in support of the national 'Stay Home' campaign.
Though it was primarily used for online mental health therapy, telemedicine is able to offer a kaleidoscope of healthcare services, such as chronic and non-emergency care. The benefits posed by telemedicine are increasingly taking the spotlight in the region, as hospitals and clinics continue to receive floods of patient queries. Globally, telehealth visits across the board are on track to hit 1 billion by the end of 2020.
Despite the many obvious advantages of telemedicine usage, the idea of talking to a doctor through a smartphone or computer remains understandably daunting for many. There are many services to learn about, privacy concerns to be aware of, and expat health insurance conditions to familiarize oneself with. To shed light on such concerns, this Pacific Prime Dubai article explores the most pertinent aspects of telehealth treatment that expats in the UAE should be aware of.
 1. Telemedicine is instrumental in combating COVID-19
The ability to utilize virtual care services for consultations has become a necessity amid the pandemic, especially for patients who suspect that they have COVID-19 and are not in a state of health dire enough to require hospitalization. Virtual consultations enable doctors to triage patients, without the risk of spreading the coronavirus. Patients can also get quick treatment and diagnosis for their symptoms.
The Emirates have been quick to implement various telehealth initiatives to combat COVID-19. In Dubai, for example, all residents can now contact Dubai Health Authority (DHA) doctors online, via video and voice calls. Virtual consultations regarding COVID-19 in the Emirate are free and available 24/7 to ease the burden on healthcare facilities and reduce the spread of the coronavirus. This service is part of the DHA's 'Doctor for Every Citizen' initiative, which was launched in December 2019 to fulfil a select number of goals listed in its Fifty-Year Charter.
A number of major players in the UAE's private healthcare sphere, including Aster DM Healthcare and HealthHub, have also launched telemedicine initiatives, both of which are open to patients requiring non-emergency care. These initiatives come as the UAE government calls for corporations to help absorb some of the strain caused by the pandemic.
2. Telemedicine has many uses
One of the main advantages of telemedicine is its sheer diversity. In particular, expats commonly use telehealth for:
Advice on medications and their potential side effects
Information on the preparations needed for upcoming consultations
Diagnosis for non-emergency health issues
Support for non-emergency pediatric care
Consultations with a licensed medical practitioner
3. Telemedicine can improve the expat medical care experience
While there are certain types of medical services that can never be fully replaced by virtual healthcare (e.g. emergency surgery), there are a number of key reasons why telehealth is particularly beneficial for expats:
Virtual care limits expats' interactions with unfamiliar healthcare systems. Relocating to another country is already a very stressful experience; telehealth offers expats peace of mind from knowing that they can contact qualified doctors without leaving their home or office.
Telemedicine benefits are becoming increasingly popular among employers as a cost-containment method, due to its potential in reducing expats' time away from work for non-emergency medical care.
Many telehealth services allow patients to seek medical care in a wide range of languages. This is especially important for expats who feel more comfortable speaking in their mother tongue.
4. Be aware of telehealth risks
As the use of virtual healthcare proliferates amid the pandemic, it is important to bear in mind that new risks will also evolve. Increased adoption of telemedicine services poses a number of security risks, so it is essential that the transmission of information over the internet is encrypted. When seeking telemedicine services, it is thus highly advised to ensure that your healthcare provider has appropriate technical, physical, and administrative controls and safeguards in place to combat heightened data security risks.
5. A growing number of insurance companies are offering telemedicine benefits
If you foresee the need for virtual care at some point in the near future, it is wise to check whether your expat health insurance plan will offer reimbursement for telehealth services. Due in part to its soaring popularity amid the COVID-19 pandemic, as well as the relatively lower cost of telemedicine consultations vis-a-vis traditional in-person doctor's visits, a rising number of insurers the world over are adjusting their policies to encourage telemedicine usage (e.g. by temporarily waiving copays).
Telemedicine insurance benefits are also becoming increasingly mainstream in Dubai. For example, Orient Insurance Company and Allianz Care have recently launched their LiveDoc Video Consultation service in Dubai, which allows clients to speak to fully-qualified UAE doctors from the comfort of their own home or office. This highly coveted service is available to individual and business customers who purchase international health insurance coverage in Dubai.
Do you have any expat health insurance questions?
Perhaps you're unsure about whether your current health insurance plan covers telemedicine benefits. Or maybe you require some extra support in comparing health insurance in Dubai. No matter your query, we have a dedicated team of insurance experts on hand to answer all of your questions, offer impartial advice, and give you a free plan comparison and quote. Simply get in touch with Pacific Prime Dubai today!