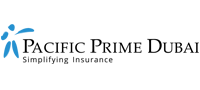 3 ways to secure expat medical insurance in Dubai
If you're an expat looking to move to Dubai, you are likely to find quality jobs, a high standard of living, leading international schools, and much more. One thing you might not be prepared for, however, is mandatory health insurance. Indeed, it is required that all residents in the Emirate have health insurance before they will be granted a visa. Health insurance is also particularly important in the aftermath of the COVID-19 pandemic.
For those working, health insurance will be provided by your company, but any dependents or employees will also need coverage, and it is up to you to secure it for them. The question here is: how exactly does one secure expat medical insurance  (essentially international medical insurance) in Dubai? Read on to find the answer!
An important explanation about health insurance in Dubai
Before we look at how exactly you can go about finding expat health insurance in Dubai, it would be a good idea to first explain how health insurance in Dubai works. Generally speaking, all residents (including foreigners) must have compliant health insurance or they will not be issued a visa, or see their visa renewed if they are already in the Emirate.
In most cases, these plans are supposed to be provided by your company, but companies are not required to cover dependents or your employees (e.g., maids, gardeners, drivers, etc.). You are required to secure coverage for them yourself.
The important thing to be aware of here is that the plans must be compliant. When the mandatory health insurance regulation was implemented, the government set clear minimum coverage levels (called the Essential Benefits Plan) that all medical insurance policies sold in Dubai are expected to cover, along with the requirement that all plans can only be issued by approved health insurance companies located in Dubai. Those that do not cover the required benefits are deemed to be non-compliant.   
If you, or any dependents, have health insurance in your home country, or from another country, it will not be compliant. This can result in you not getting your entry visa. You will, therefore, need to find a health insurance plan for your dependents, or yourself if you think your company's plan in Dubai does not meet your coverage needs.
How can one go about securing expat medical insurance in Dubai?
So, if you are moving here and know that you are going to need to secure coverage for yourself or your family, or even an employee (e.g., maid, nanny, etc.) you are probably asking yourself how exactly do you go about doing so? Well, most expats in the city will recommend one of the following five ways:
Buying online
These days technology, more specifically the Internet, has permeated into nearly everything we do. When it comes to finding the best expatriate health insurance in Dubai, most will start the process with an online search.
A quick search will uncover a wealth of results, many of which offer you the ability to compare and buy plans online. These tools, like the medical insurance comparison tool on our website, allow you to quickly view available options and compare health insurance plans, and are a great way to start the process.
The important thing to be aware of here is that you are not actually going to be able to secure an expat medical insurance plan in Dubai completely online. Due to the fact that insurance is linked with your visa, and that medical insurance plans usually require things like medical history, you are still going to have to talk to a sales advisor to secure a plan.  
Going to the insurer directly
The next option is to go directly to an insurer for your plan. Unlike other markets around the world, there are a smaller number of insurers legally allowed to sell health insurance in Dubai.
To help ensure that plans are relatively easy to find, the Insurance System for Advancing Healthcare in Dubai (ISAHD) actually publishes a list of compliant health insurance companies in Dubai, all of whom will be able to sell you a plan.
While this is a good idea on paper, there are still a ton of plans available, and finding the right one for you or your family will be a time-consuming process. In fact, you will likely need to visit more than one insurer in order to find a plan that works.  
Going with an intermediary
Finally, the third way you can purchase expat medical insurance in Dubai is through an intermediary. In Dubai, the vast majority of intermediaries are brokers like Pacific Prime Dubai who either specialize in health insurance or are able to offer a variety of products from insurers in the Emirate.
The major selling point of many brokers is the fact that they work with more than one insurer. Many work with almost every health insurance company in Dubai and even global insurers as well. This means that they are able to help you review the market based on your coverage needs and can even help identify plans you might not have been able to find if you were to search the insurers directly yourself.
In fact, if you were to dig a bit deeper into the online comparison sites focused on selling health insurance in Dubai, you will find that the site's owner is actually a broker, or working with a broker.
The best, and most trustworthy, brokers will actually have the online comparison tool built directly into their website, meaning when you ask for a quote from this site, you will be contacted by sales advisors from the same company.
One very important thing to be aware of when looking for expat health insurance in Dubai
Regardless of whether you want to go directly with an insurer or an intermediary for your medical insurance in Dubai, you should only go with a licensed, and therefore compliant, provider. Searching online for brokers or medical insurance will uncover hundreds if not thousands of brokers in the Emirate, all trying to sell you coverage.
The best brokers have taken the time and made the investment to become compliant and licensed. In fact, the government has a fairly lengthy and strict process for both insurers and brokers around this. Going with an unlicensed broker or provider could result in not only poor service and bad advice, but also a plan that might not be compliant. Luckily, the ISHAD publishes not only a list of compliant insurers but also licensed brokers. 
If you are looking for expat medical insurance in Dubai, why not start the process with Pacific Prime Dubai? We strive to offer clients not only the ability to quickly compare plans through our comparison tool, but also will work with you to find the right plan for you and your dependents. Whether you're looking for group health insurance, family health insurance, or individual insurance, our reliable team of experts can help you find the best plan for your needs and budget.
We also offer unrivaled after-sales service with advisors being able to help you file and manage claims, look for other coverage, and even ensure you get the best deal when it comes time to renew.
Contact us today to learn how our experts can help you find the best expat medical insurance in Dubai.