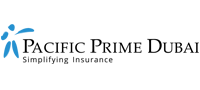 Freelance visa for the UAE in 2022: Work categories, free zones, and costs
Interested in becoming your own boss in 2022? In November 2020, the Abu Dhabi Department of Economic Development (ADDED) announced that UAE citizens, residents (including expats), and non-residents (foreign nationals) can apply for freelance licenses in the UAE. However, foreign talent should apply for a freelance visa, which is a permit that allows you to work legally in the Emirates as a sole practitioner or an independent contractor.
If you plan to turn over a new leaf and embark on a new journey as a business owner, this Pacific Prime Dubai article has what you need to know. Read on to find out more!
Work categories in the UAE
The UAE is a special place to be if you are planning to become a business owner. Hordes of expats are attracted to the UAE every year with promises of tax-free salaries, luxury housing packages, excellent lifestyle, and year-round sunny weather.
As an expat, you'll be spoilt for choice as a range of work categories are available. Here are a few to mention:
Education
Financial
Information and Communication Technology (ICT)
Media
With a freelance license, you can practice 48 different types of business in Abu Dhabi alone. And freelancers can provide their services in other parts of the UAE too.
Free zones in the UAE
The work categories mentioned above are allocated to specific free zones (or free trade zones). There are more than 40 different free zones across the UAE. These zones offer various benefits that make business possible and attractive to freelancers. Some of these zones include:
For free zones in Dubai, the cost of a permit could reach Dh20,000 (depending on your business activity, personal profile, fees of each free zone, etc.) – and must be renewed every year.
(Note: Costs are subject to change depending on which free zone you choose to get your freelance visa or permit. You should reach out to each free zone and thoroughly check their mandatory requirements.)
The benefits of becoming a freelancer in the UAE
If you're looking to become a freelancer in the UAE, there are plenty of reasons to choose a free zone. Here are a few to know:
Firstly, setting up a business is straightforward as basic documentation is required, such as passport copies and business paperwork.
Secondly, the tax regime is extremely attractive to individuals. Many can benefit from 0% corporate and personal tax or be exempt from value-added tax (VAT).
Thirdly, expats and freelancers from abroad will have complete ownership of their enterprise or business.
Fourthly, freelancers can tap into the local market for experience and expertise.
Next, there's flexibility to work remotely from authorized locations.
Also, there's no requirement to take up office space
Last but not least, applicants can apply for residency visas for themselves and their family members.
Freelance visa for the creative community
If you are a professional in the field of media, education, art, technology, marketing, or consultancy, you can apply for a talent pass in Dafza, Dubai Culture, and GDRFA.
Dafza offers a 3-year visa for freelancers who would also like to rent office space to start their business. At the same time, GDRFA will offer a golden visa to eligible talent pass holders approved by Dafza. Approved freelancers do not need to rent in the free zone. This means you can operate your business from anywhere in the UAE.
A talent pass costs Dh 9,500 (or roughly USD $2,586), and the visa charges will depend on the category of the visa applied for and your profile. To be eligible, you're required to show certain documentation such as a CV, letter of recommendation, or portfolio to verify your skills/talent.
Freelance visa for banking/finance professionals
If you are a banking or finance professional, then the DIFC and Gold & Diamond Parks are two free zones in Dubai you'll want to check out. The DIFC, in particular, offers no restrictions on capital conversion and profit repatriation. It's also a zone that is well connected with global economies in the Americas, Europe, and Asia.
Applicants in the field of accounting and auditing, analyzing and reviewing accounting and auditing systems can apply for the freelance visa with ADDED. The costs of the visas vary, and you should check with the free zones directly for more details.
Freelance visa for media professionals
In the UAE, there are around 45 sub-categories for media professionals to choose from. These include actor, aerial shoot photographer, animator, artist, audio/sound engineer, commentator, composer, content provider, brand consultant, cameraman, choreographer, copywriter, director, editor, events planner, etc.
You can obtain a freelance visa in Dubai via the Dubai Media City. But if you prefer to work in Abu Dhabi, twofour54 (a free zone) offers freelance visas with a validity of two years. While the Ras Al Khaimah Economic Zone offers freelance permits to media professionals, the permits start from Dh6,100.
Freelance visa for IT professionals
In recent times, the UAE has become a magnet for freelancers wanting to build their business in the field of web, mobile, software development and architecture, IT and telecommunication networking, data science/analytics, etc.
You can apply for a freelance visa via Gofreelance, where the cost of a one-year visa is around Dh2,750, and a three-year visa is Dh5,000. As for the documents, you will be required to provide:
an establishment card (which costs around Dh2,000),
a UAE phone number,
a valid medical insurance policy,
original passport, and
a passport photo.
Further reading: Top 4 self-employed insurance solutions to secure in Dubai
Getting a suitable health insurance plan for freelancers in the UAE
If you plan to become a freelancer in the UAE, you'll definitely need a suitable international health insurance plan. Not only is it a mandatory requirement for all UAE nationals and foreigners (click here to visit our Dubai Health Insurance Law page), but medical services in the UAE are expensive. Foreign nationals who are not yet residents may have to pay additional fees to access public hospitals and clinics.
While expats working in Dubai will typically have employer-provided health insurance, self-employed individuals will need to arrange their own private health insurance. That said, a private health insurance plan can help offset healthcare costs during a medical emergency or offer coverage for health issues you suddenly develop in the UAE. More so, a well-thought-out plan can offer total peace of mind, so you can focus on your business and get your self-employment plans off to a great start in 2022.
Secure a private health insurance plan with Pacific Prime Dubai
Speak to a professional insurance expert at Pacific Prime Dubai, who can offer 100% impartial advice across a range of value-added individual health insurance and family health insurance plans from our top insurance partners.
Contact us today for a free quote and price comparison!