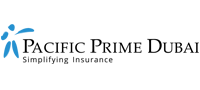 Mandatory job loss insurance for UAE employees in 2023
Employees will have to start buying job loss insurance once the program comes into effect on January 1st, 2023, announced the Ministry of Human Resources and Emiratisation (MoHRE). Starting next year, the new Unemployment Insurance Scheme will provide up to AED 20,000 per month to eligible UAE employees working in the private sector or the federal government. The new insurance scheme will be available to UAE nationals and residents.
This Pacific Prime Dubai article looks at the latest on mandatory job loss insurance for UAE employees in 2023.
About the UAE's Unemployment Insurance Scheme
The MoHRE's latest job loss insurance scheme aims to protect UAE workers by providing them with up to three months cash compensation due to involuntary loss of employment. Essentially, the scheme is available to UAE nationals and residents who were involuntarily let go from their job without resigning or being dismissed for disciplinary reasons. The insurance scheme's subscription fee will be marginal while the cash compensation will vary.
What's more, the insurance scheme will be provided under two categories. The first category is for employees with a basic salary of up to AED 16,000 while the second is for those with a basic salary exceeding AED 16,000. The insurance cost under the first category will be AED 5 per month, with cash compensations reaching up to AED 10,000 per month. Likewise, the monthly insurance cost for the second category will be AED 10, with monthly cash compensations reaching up to AED 20,000.
Users will be able to receive their compensation if they subscribe to the scheme for a minimum of 12 consecutive months. The following are exempt from the UAE's job loss insurance scheme:
Freezone employees
Domestic helpers
Establishment owners or investors
Employees under temporary employment contracts
Juveniles under the age of 18
Retirees with a pension who have joined a new job
Employers are not required to pay any costs or fees for this scheme.
Involuntary Loss of Employment (ILOE) grace period
Eligible employees have a grace period of 6 months, giving them until June 30th, 2023 to subscribe to the ILOE. Workers who were employed after January 1st, 2023 have a grace period of 4 months from the date they land in the UAE or change their visa status to subscribe. Employees who fail to register in an insurance scheme and do not make any contributions for over 3 months will face fines, in addition to missed contributions.
What are the subscription channels?
According to the MoHRE's Twitter account, the subscription channels for the new job loss insurance scheme include:
Insurance Pool website (www.iloe.ae)
The Insurance Pool smart app (iloe)
Al Ansari Exchange
Kiosk machines
Telecommunication bills
Bank ATMs and apps
Businessmen service centers
Who will provide the insurance?
MoHRE announced that the new job loss insurance scheme will be offered by the Dubai Insurance Company, which represents the following nine companies:
Dubai Insurance Company
Abu Dhabi National Insurance Company
Al Ain Ahlia Insurance Company
Emirates Insurance Company
National General Insurance Company
Orient Insurance
Oman Insurance Company
Orient UNB Takaful Company
Abu Dhabi National Takaful Company
How are the claims calculated?
When it comes to calculating claims for the new UAE job loss insurance scheme, the monthly compensation will be 60% of the average salary over the most recent 12 months before job loss. The maximum compensation for any single claim is three consecutive months. Similarly, the aggregate claim payment must not exceed 12 monthly benefits, regardless of how many claims are submitted during the insurance period over the insured's entire work life in the UAE.
Note that claims must be submitted within 30 days from the date of job loss. As usual, employees will not receive compensation if there has been deceit or fraud involved in their claims.
The benefits of having job loss insurance
UAE residents have shared how unemployment insurance could have helped them from dipping into their savings following job loss. Most people have bills, rent, and loans to cover, making unexpected job loss even more stressful and unsettling. On top of that, those with families have more financial responsibilities to worry about. It's needless to say that losing your job, and the employment insurance benefits that come with it, can affect people both financially and mentally.
Financial support like what is being offered by the new unemployment insurance scheme will give people more time to look for employment or figure out their next step.
Further reading: Budgeting for the holidays: Staying within your budget
A longer grace period after a residency visa cancellation can help
Khaleej Times reported that the grace period after visa expiry has been increased to between 60 and 180 days in the majority of cases. The grace period, which was initially 30 days, depends on one's visa category. Expats are required to either get a new visa within the grace period following their residency visa cancellation or exit the country. The extended grace period and new job loss insurance scheme can offer much-needed support for employees who lose their jobs unexpectedly.
Further reading: Layoff insurance: What you need to know
Get in touch with Pacific Prime Dubai today!
Whether you're looking to secure Dubai insurance for employees or international health insurance in Dubai, your best bet is to work with a reputable broker like Pacific Prime. With more than 20 years of industry experience as a global health insurance intermediary and employee benefits specialist, we have the knowledge and expertise to help you find a plan that meets your needs and budget.
What's more, our impartial advice means that your best interests always come first. Plus, you'll get access to value-added services like claims and renewal support, form-filling assistance, and insurer negotiations at no additional cost compared to going straight to an insurance provider.
Contact us to receive impartial advice or an obligation-free quote or plan comparison today.
Latest posts by Jantra Jacobs
(see all)