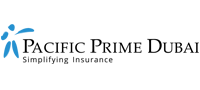 What is one-cheque rent and why is it on the rise in Dubai?
Are you financially prepared to pay for an entire year's rent with just one cheque? If so, Dubai rent prices might look more attractive as many landlords in the UAE are willing to offer lower rates to those who can. More tenants are choosing to stay in the current property to avoid rent increases in Dubai and the UAE. Last year, one-cheque rents rose by 8% compared to 2021. This Pacific Prime Dubai article takes a closer look at what one-cheque rent is and why it's on the rise in Dubai.
What is one-cheque rent?
Some landlords prefer a single cheque when paying for home rentals in Dubai. As the name suggests, one-cheque rent means you pay for a whole year's rent in one go. The cheque is dated the day that you receive the property keys. While paying a lump sum may initially seem like a financial burden, it typically helps tenants save on rent.
However, there's more to the rise in the one-cheque rents in the UAE property rental market than helping tenants cut back on expenses. Since bounced cheques are no longer considered a criminal offense, many landlords would rather reduce rental as long as the tenant pays for the entire amount upfront. That way, landlords don't have to collect and encash more cheques than necessary during the contract period.
Changes to the qualifying process
When researching how to rent an apartment in Dubai, you might be surprised to find out that some landlords are asking for reference letters from the tenant's bank or employer. Since the changes in cheque default laws have come into play, landlords are more cautious and taking extra precautions to lower the risks of non-payment or legal procedures.
Consequently, many landlords are being exceptionally particular about the number of cheques and the number of years a tenant has stayed/will be staying in Dubai. They are also getting pickier and looking into the tenant's occupation, as well as their employer's name and reputation. Property management companies are also running more detailed screenings on tenants by using Google searches and social media.
What will terms and conditions look like in the future?
Pre-lease checkings could currently be more intense since landlords are coming to terms with the latest changes on cheques. It's likely that the rental process will generally be much smoother once they are familiar with the changes. With that said, most landlords are still willing to accept multiple cheques because most tenants are not in the financial position to pay for a full year's rent in one or two payments.
In 2022, paying with a single cheque made up 32% of rental transactions, followed by four cheques (30%), two cheques (22%), three cheques (9%), five cheques (5%), and 12 cheques (1%). As the property market becomes increasingly competitive, fewer landlords are likely to accept multiple cheques unless they are renewing existing contracts. Until there are drastic changes to rental terms and conditions, landlords who wish to clear their payments in one go will incentivize tenants with lowered rent.
How much is the rent in Dubai?
According to the real estate company Betterhomes Q3 2022 Market Report, Dubai is experiencing rapid price increases in its most popular areas. The city is experiencing record-high occupancy rates in the last five years, putting tenants in a less than favorable bargaining position. Tenants are looking to stay in their current rental and renew their contracts instead of having to face rising property prices.
Downtown Dubai has witnessed the most significant average increase in apartment rentals, rising 19% from the year prior with an average rental cost of around Dh 155,000. Those searching for cheaper rentals have their sights set on Jumeirah Village Circle (JVC), with the average rental cost of a studio apartment staying stable at Dh 36,000. Similarly, Damac Hills 2 is an affordable solution for those looking for villa rentals, with five-bedroom houses costing around Dh 115,000.
It's important to remember that "pre- and post-pandemic rentals were comparatively modest" and that they have been quickly growing since. As industry sources predict that rent rises will be higher overall in 2023, one-cheque rent is a win-win situation for those who can afford it.
Further reading: New Dubai tenancy rules
Get in touch with Pacific Prime Dubai today!
If peace of mind is what you're after, then a comprehensive health insurance plan is a must.
Whether you're looking to secure short term health insurance in Dubai, family health insurance, or other types of health insurance, your best bet is to work with a reputable broker like Pacific Prime.
With over 20 years of industry experience as a global health insurance intermediary and employee benefits specialist, we have the knowledge and expertise to help you find the ideal plan for your needs and budget. You'll also get access to value-added services like claims and renewal support, form-filling assistance, and insurer negotiations at no additional cost compared to going straight to an insurer.
Contact us to receive impartial insurance advice or a free plan comparison today.
Latest posts by Jantra Jacobs
(see all)