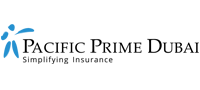 Free breast cancer screenings are available at mobile clinics across four emirates
Free screenings for breast cancer are now available through Pink Caravan mobile clinics across the UAE. The complimentary screenings are offered throughout Breast Cancer Awareness Month, which takes place every October. Friends of Cancer Patients (FOCP) and its partners organize the annual initiative with the support of the Ministry of Health and Prevention (MoHAP), Adnoc, Pzifer, MSD, Amit Group, and many other sponsors.
The UAE Mobile Medicinal Clinic known as Pink Caravan will provide free breast screenings in Dubai in 2022, along with Abu Dhabi, Ajman, and Sharjah. In this Pacific Prime Dubai article, we discuss breast cancer and where you can go for your free screening in the UAE.
Free screenings in the UAE
Free screenings are available at different places and times. At the time of writing, the free screening in Ajman has already taken place, leaving Abu Dhabi, Dubai, and Sharjah.
Abu Dhabi
While the free screening on October 8th, 2022, has passed, you still have a chance on October 18th at Umm Al Emarat Park from 4 pm to 9 pm.
Sharjah
The Sharjah Ladies Club screening took place on October 7th, leaving Sharjah residents with two options: the University of Sharjah and Sharjah Emirates Identity Authority from 9 am to 3 pm on October 19th and Al Majaz Waterfront from 4 pm to 10 pm on October 27th.
Dubai
Dubai residents have plenty of options for free breast cancer screenings this month. The only two screenings that have already finished were at City Walk and Mirdif City Centre, leaving six more opportunities for the rest of the month. Here are complimentary breast cancer screenings in Dubai in 2022 in order of occurrence:
La Mer from 4 pm to 10 pm on October 15th 
Dubai Frame from 4 pm to 10 pm on October 16th
Mamzar Park from 4 pm to 10 pm on October 16th
Raw cafe from 10 am to 4 pm on October 23rd
Museum of the Future from 4 pm to 10 pm on October 28th
Dubai Digital Park, 'We Conquer Event", Dubai Silicon Oasis from 4 pm to 10 pm on October 30th
The UAE is ready for a successful Breast Cancer Awareness Month
Sawsan Jafar, FOCP's Chairman, Board of Directors, said that the nation is "as ready as we will ever be" for a successful Breast Cancer Awareness Month. This year, there are plenty of chances for UAE residents to go for a screening or checkup thanks to the many hours and locations available. In 2021, Pink Caravan delivered thousands of early breast cancer detection screenings, including:
2,197 clinical breast examinations
1,019 mammograms
208 ultrasound tests
These numbers show the UAE community's willingness to participate in activities that are beneficial to their health and wellbeing, as well as the support of the initiatives' sponsors and partners. Sawsan Jafar added that many private and public sector entities are supporting this year's breast cancer awareness initiative. What's more, several companies are also joining Pink Caravan's Corporate Wellness Days Program. Along with clinical screenings, the program also provides awareness lectures and mammograms to employees.
What is breast cancer?
Breast cancer is a type of cancer that forms in the breast cells. It is one of the most common cancers diagnosed in women. Fortunately, breast cancer survival rates are increasing while the number of breast cancer-related deaths is gradually declining. This is largely thanks to factors like early detection, a better understanding of breast cancer, and a new customized treatment approach.
Symptoms of breast cancer
Symptoms and signs of breast cancer can include:
Lump in the breast or thickening that doesn't feel like the rest of the surrounding tissue
Change in appearance, size, or shape of a breast
Changes to the skin surrounding the breast (e.g. dimpling)
Newly inverted nipple
Crusting, peeling, scaling, flaking, or other changes on pigmented skin surrounding the nipple or breast
Redness or pitting over the breast skin (i.e. similar to orange skin)
When should I visit a doctor?
If you're in the UAE this October then hopefully you can make it to one of the aforementioned events for a free breast cancer screening. But if you're wondering when's the best time to see a doctor for breast cancer, you should make an appointment as soon as you find a lump in your breast or other changes. It doesn't matter if you just had a mammogram recently that came out normal, you should still be evaluated by a medical professional just to make sure. After all, early detection can make a huge difference.
Prioritize your health with Pacific Prime Dubai
Free screenings aside, taking charge of your health can be expensive without the right health insurance plan in place. Fortunately, a comprehensive health insurance plan gives you peace of mind knowing that you can access quality care anytime, anywhere. Whether you're looking for individual health insurance in Dubai, maternity health insurance in Dubai, or other types of insurance in Dubai and beyond, you've come to the right place.
With over 20 years of industry experience, we have the knowledge and expertise to help you find the ideal plan for your needs and budget. Plus, you'll get value-added services that you won't get if you go directly to an insurer, giving you more bang for your buck. Contact us for a free quote or impartial insurance advice today.