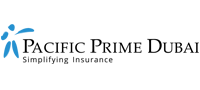 Pacific Prime Dubai Wins Cigna Middle East's "Individual Broker of the Year Award 2021"
As an award-winning brokerage, Pacific Prime is extremely pleased to announce that we've added yet another award under our belt: Cigna Middle East's "Individual Broker of the Year Award 2021". In this Pacific Prime Dubai article, we'll outline the details of this award and shed light on the individual segment of our business. 
Note: For an overview of Pacific Prime's milestones and awards, please check out the 'Our Story' page.
"In-depth understanding, professionalism, and unparalleled service" in the individual business
Cigna presented the award on February 22nd, 2022, at Pacific Prime Dubai's office as part of the insurer's third Middle East Brokers Awards. In the words of Leah Cotterill, Chief Distribution Officer of Cigna – Middle East, Pacific Prime Dubai's "recognition as Cigna's Individual Broker of the Year is driven by an in-depth understanding, professionalism, and unparalleled service to our clients across sectors."
Accepting the award on behalf of the team, David Hayes, Regional CEO at Pacific Prime Dubai, likewise reflected on Pacific Prime Dubai's "professionalism and unparalleled servicing of our individual clients." He also said it's been an honor to receive an award from an internationally acclaimed insurer like Cigna, and that he looks forward to continuing the partnership and achieving more in the years to come.
"Simplifying insurance" and providing value-added services for individual clients from all walks of life 
It's worth mentioning that Neil Raymond, our CEO and Founder, set out in Hong Kong two decades ago to simplify the world of insurance. As an expat himself, he found that this demographic didn't quite understand their health insurance options abroad and had difficulty navigating the local healthcare and health insurance landscape. Hence, Pacific Prime was born. 
Our unique selling point (USP) lies in "simplifying insurance"- it's literally our motto! We hire multilingual expats and local staff, and have a highly-effective insurance advisor training program. This is to ensure that our advisors can provide clients accurate, unbiased, and easy-to-understand advice in their native language (where possible). 
Typically, our advisors will seek to understand a client's healthcare and lifestyle needs, and provide a tailored plan comparison from top insurers. They'll also ensure that clients understand the ins-and-outs of each policy to ensure that there are no unwanted surprises down the line and that the client is empowered to make a decision. 
We also utilize technology to increase efficiency in our processes, but we never lose sight of the human touch. From helping fill out insurance forms to liaising with insurers and making claims for reimbursement and more, our clients can be sure that they'll be supported by our team every step of the way and throughout their insurance journey. 
Get in touch with Pacific Prime Dubai today!
If you too would like to benefit from Pacific Prime Dubai's value-added services, then you're more than welcome to reach out to our team today! Whether you're looking for individual health insurance, family health insurance, or any other health insurance plan in Dubai, contact us today to get started!
Latest posts by Suphanida Thakral
(see all)