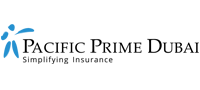 All You Need to Know about Patient Support Programs in Dubai
The mission of the Dubai Health Authority (DHA) is to improve the general health of residents, and transform Dubai into a leading healthcare destination by fostering innovative and integrated care models and by enhancing community engagement.
The introduction of HCV (Hepatitis C) and BASMAH (cancer screening and treatment fund) Patient Support Programs (PSPs) places Dubai at the very front of the ranking of best places in the world to have access to quality healthcare.
Before the introduction of these programs, such treatments were subject to the coverage limits of one's health plan. In this Pacific Prime Dubai article, we'll tell you everything you need to know about Dubai's patient support programs.
What are HCV and BASMAH Patient Support Programs?
Unlimited coverage for three types of cancer treatment and Hepatitis C is available under the new patient support programs. Insured members holding a residence visa issued by the Emirate of Dubai with at least one year of validity are eligible.
Prior to this, the DHA already had preventive diabetic, heart disease, newborn, and neonatal screening programs in place. PAPs are funded to help the uninsured, and, in the case of Dubai, underinsured people get access to necessary drugs, screenings, and treatments.
As such, beneficiaries of these funds are mainly Low Salary Band (LSB) workers, who exceed their insurance limits and suffer from either Hepatitis C or three kinds of cancer: breast cancer, cervical cancer, and colorectal cancer.
How Will HCV and BASMAH Patient Support Programs Be Funded?
A part of insurance premiums is allocated to the mentioned funds, which, aside from free screening services, will also cover the treatment costs. AED $19 and value-added tax (VAT) per insurance policy will have to be allocated to the BASMAH fund, and AED $18 and VAT to the HCV program.
The HCV and BASMAH costs lie on the insurer's side and may, but does not have to, result in a health insurance premium increase of approximately AED $37 and VAT. These mandatory fund allocations apply to both individual and group members.
HCV Patient Support Program in Dubai
The HCV PAP initiative is in line with the WHO's goal of eliminating HCV worldwide by 2030. Hepatitis C virus is responsible for inflammation and infection of the liver, which can lead to a serious, chronic condition. In some cases, a liver transplant might be needed to save a patient's life.
The HCV patient support program allows for early diagnosis in patients with limited coverage and further provides financial and emotional support for those patients, and in the long term, also reduces complications of Hepatitis C and costs associated with it.
BASMAH Patient Support Program in Dubai
The BASMAH program was introduced to provide free cancer screenings and treatment to everyone in Dubai and to continue providing the highest quality health services possible to the Emirate's citizens.
Under the BASMAH insurance scheme, those detected with breast, colorectal, or cervical cancer can receive coverage on screening and treatment free of cost. To further support this initiative, the mentioned fee of AED $19 + VAT will be collected by the DHA.
What That Means for You
All Dubai citizens with the basic benefit plan are eligible to partake in the HCV and BASMAH patient support programs. Preventive screenings and treatment for HCV virus and three types of cancer (breast, colorectal, and cervical cancers) are now available for free for all insured citizens.
Tips for Preventing Hepatitis B and C
To prevent being infected, the WHO recommends that you:
Ensure the proper and safe administration of healthcare injections.
Properly manage and dispose of sharps and healthcare waste to ensure safety.
Conduct tests on donated blood for HBV, HCV, HIV, and syphilis, and use new and sterile tools such as syringes, toothbrushes, alcohol swabs, or nail clippers.
Take precautions to avoid contact with blood and surfaces contaminated with blood, particularly for healthcare providers in hospital settings.
Receive vaccinations for Hepatitis B (currently there are no effective vaccines against Hepatitis C).
Tips for Preventing Cancer
We can take comfort in knowing that minor changes to your lifestyle can yield significant results in preventing cancer. Consider incorporating the following recommendations into your routine:
Undergo regular screenings to detect any early signs of cancer.
Follow a nourishing and balanced diet that includes a variety of healthy foods.
Refrain from consuming tobacco products in any form.
Maintain a healthy weight and engage in regular physical activities.
About Pacific Prime Dubai
Whether you're looking to add pre-existing condition coverage to your mandatory health insurance in Dubai, for expat health insurance, or a new health insurance plan altogether, our insurance advisors will make sure that your plan has suitable coverage and limits for all your medical needs.
We'll also advise on the clinics and hospitals where you can receive the treatment you need, and if the price is your concern, even other ways to reduce health insurance premiums.
Contact us to receive impartial advice or a free quote or plan comparison today.
Latest posts by Martin Lee
(see all)