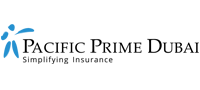 All you need to know about new Patient Support Programs in Dubai
Dubai Health Authority's mission is to transform Dubai into a leading healthcare destination by fostering innovative and integrated care models and by enhancing community engagement. In our understanding, the introduction of HCV (Hepatitis C) and BASMAH (cancer screening and treatment fund) patient support programs places Dubai in the very front of the ranking of best places in the world to have access to quality healthcare. Prior to the introduction of these programs such treatments were subject to the coverage limits of one's health plan.
What are HCV and BASHMAH patient support programs?
Dubai-based expats with the Essential Benefits Plan (EBP), starting from January 2019, will get unlimited coverage for three types of cancer treatment and Hepatitis C under the new patient support programs. DHA has already in place preventive diabetic, heart disease, newborn and neonatal screenings programs under the EBP.
Patient Support Programs (PAP) are funded to help uninsured, and in the case of Dubai, underinsured people to get access to necessary drugs, screenings, and treatments. As such, beneficiaries of these funds are mainly Low Salary Band (LSB) workers, who exceed their insurance limits and suffer from either Hepatitis C or three kinds of cancer: breast cancer, cervical cancer, and colorectal cancer.
How will HCV and BASHMAH patient support programs be funded?
Commencing in January 2019, part of insurance premiums will be allocated to the mentioned funds, which, aside from only free screening services, will also cover the treatments costs. AED $19 and value-added tax (VAT) per insurance policy will have to be allocated to the BASMAH fund, and AED$18 and VAT to HCV programme. These costs lie on the insurer's side and may, but doesn't have to, result in health insurance premium increase of approx AED$37 and VAT. These mandatory fund allocations apply to both individual and group members.
HCV Patient Support Program in Dubai
The HCV PAP initiative is in line with the WHO goal of eliminating HCV worldwide by 2030, but Dubai's goal is to achieve it by 2021. Hepatitis C virus is responsible for inflammation and infection of the liver, which can lead to a serious, chronic condition in infected patients, and in some cases, a liver transplant might be needed to save patient's life.
The decision to support HCV, in particular, was made by DHA based on the study of e-claims data. The HCV patient support program allows for early diagnosis in patients with limited coverage and further provides financial and emotional support for those patients, and in the long term, also reduces complications of Hepatitis C and costs associated with it.
BASMAH Patient Support Program in Dubai
BASMAH programme was first introduced in 2017 to provide free screenings and treatment to everyone in Dubai and to continue providing the highest quality health services possible to the Emirate's citizens. Under the scheme, those detected with breast, colorectal or cervical cancer can receive coverage on screening and treatment free of cost, as opposed to previously such services being included in the EBP's coverage limits of AED$150,000. To further support this initiative, the mentioned fee of AED$19 + VAT will be collected by the DHA.  
What does that mean for you?
Automatically, all Dubai citizens with the basic benefit plan are eligible to partake in the BASMAH and HCV patient support programs. Preventive screenings and treatment for HCV virus and three types of cancer (breast, colorectal and cervical cancers) are now available for free for all insured citizens. The only downside might be the insurers increasing the premiums slightly to accommodate for the monthly fee of AED$37 + VAT to the funds.
When it'll be time to renew your health insurance in Dubai, don't forget to contact the team at Pacific Prime Dubai. Our insurance advisers will make sure that your plan has suitable coverage for all your medical needs and that your annual limits are sufficient for any eventuality. We'll also advise on the clinics and hospitals where you can receive the treatment you need, and if the price is your concern, even other ways to reduce health insurance premiums.
Elwira Skrybus is a content writer at Pacific Prime. In her everyday work, she is utilizing her previous social media and branding experience to create informative articles, guides, and reports to help our readers simplify the sometimes-puzzling world of international health insurance.

When she isn't writing, you are most likely to find Elwira in search of the perfect plant-based burger or enjoying Hong Kong's great outdoors either at the beach or from the boat - the closer to the sea, the better!