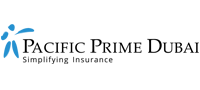 Maternity complications: Is an Essential Benefits Plan enough?
Parents-to-be in Dubai have a lot to worry about when it comes to planning for the arrival of their new bundle of joy. Luckily for expats in the Emirate, who actually make up a majority of the population, they oftentimes don't need to worry about the standard costs that come along with pregnancy, labor, and delivery. This is because the companies that employ them will generally provide health insurance benefits, as is now legally mandated by the Dubai Health Authority (DHA). Even if a woman is not covered by a group health insurance plan, no doubt she will be covered by a privately purchased plan so as not to be fined by the local government. Do all insurance plans in Dubai provide enough benefits to cover maternity complications though? Here, Pacific Prime Dubai looks at the minimum level of benefits a person can have in Dubai, and attempts to answer this question.
Essential Benefits Plans
When we talk about the minimum level of benefits that a health insurance plan can legally provide in Dubai, we're talking about what the DHA has dubbed 'Essential Benefits Plans'.  In order to allow 2014's Health Insurance Law of Dubai to meet its stated goals of access to quality healthcare in the Emirate, as well as providing coverage for all, a certain level of benefits were needed to be guaranteed to everyone with a health insurance policy. Insurance companies, in turn, cannot sell policies with lower levels of coverage for any particular benefit therein. On the other hand, insurers are free to sell plans with superior benefit levels for higher premiums.
Where maternity care is concerned, Essential Benefits Plans do have a mandated amount of coverages included. These include:
Out-patient antenatal services following delivery with prior approval from the insurance company. Up to 8 visits to an obstetrician and lab tests for a host of different conditions can be covered, as well as up to 3 antenatal ultrasounds. All that is needed to be paid by the insured is a 10% co-payment.
In-patient maternity services, which is the portion of the insurance that actually covers the labor and delivery aspects of having a baby. This also requires a 10% co-insurance payment, but also has a cap on how much an Essential Benefits Plan must provide: Up to AED 7,000 for a standard delivery, or AED 10,000 for a Caesarian section that is deemed medically necessary. The AED 10,000 cap also includes coverage for complications during labor or medically necessary termination.
Newborn insurance coverage for 30 days after the birth of a child. This specifically includes lab tests for BCG, Hepatitis B, sickle cell anemia, congenital hypothyroidism, PKU, and congenital adrenal hyperplasia.
As you can see above, just by mentioning 'out-patient', 'in-patient', and 'newborn cover', the Healthcare Law does a good job of addressing the primary concerns that most people will have when it comes to having a baby. There is still some room for concern, however.
An AED 10,000 limit on coverage for delivery combined with complications is something that should give potential parents pause. Even given a standard delivery, after the AED 7,000 paid out by the policy for delivery, there is only AED 3,000 left to address costs stemming from complications. What are the potential maternity complications that can occur during childbirth, though? And how much can the real costs of such complications be?
Maternity complications
The good news for pregnant women in the UAE is that the incidence rate of maternal death during pregnancy and child delivery in the Emirate has been in freefall over the past few decades. This rate was actually halved between 1990 and 2015, going from 16 deaths per 100,000 live births to 8. There is more data, however, when it comes to specific conditions that can lead to maternal or fetal mortality.
While the incidence rate of deep vein thrombosis in mothers at time of delivery decreased between 1993 and 2014, such rates rose for other conditions like hypertensive disorders, postpartum hemorrhage, and pulmonary embolism. These are all very serious conditions, some of which can result in very costly surgical treatment in order to remedy.  
There are many types of maternity complications that can occur both during pregnancy, and when a woman is in labor, and they can affect the mother, the baby, or both. These include:
Fetal distress
Placenta previa
Malposition
Excessive bleeding
Shoulder dystocia
Perinatal asphyxia
Ectopic pregnancy
Miscarriage
And more
As far as the cost of treating medical complications, the United States' National Institute of Health has published a study examining the real costs of maternity complications inside that country. Examining over 300,000 eligible women giving live births, it was found that 46.9% of participating women had at least one pre-specified pregnancy complication. The resulting costs of such complications came to average almost USD 13,000 more than pregnancies that saw no complications. This works out to over AED 45,000! While it is well known that the United States has the most costly medical care in the world, even at dramatically reduced costs, it seems unlikely that the AED 3,000 provided by Essential Benefits Plans will adequately address costs related to complications, thereby leaving the family on the hook to cover the difference. So what is a family to do?
Getting the protection you need
To put it simply, if maternity complications are a concern for a person, they will no doubt want to purchase a better health insurance plan. Where employer-provided health insurance plans are Essential Benefits Plans, an individual will likely have to turn to health insurance companies on their own in order to get the level of benefits they need. Better yet, they can turn to a licensed broker in Dubai, like Pacific Prime Dubai, in order to more quickly and easily find the maternity insurance plan that is best for them.
If you are in need of finding top-notch maternity or health insurance in Dubai at a price that won't break the bank, contact us today, or click the banner below for a free quote. Our agents are on hand to answer any questions that you might have, provide free plan comparison and price quotes, and more generally simplify the entire process of purchasing and utilizing your health insurance plan.