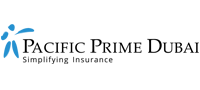 How to Get a Driving License for Expats in Dubai
So you're an expat who wants to drive in the United Arab Emirates (UAE). You currently have a valid driver's license from your home country and even an international driving permit. But you're unsure of how to get a UAE driving license.
Luckily, the process isn't that hard, and you can even do so from the comfort of your own home – if you're in Dubai. This Pacific Prime Dubai article looks at the process of exchanging your driver's license for a UAE driver's license. We'll also look at getting your UAE license without attending driving lessons by making use of the recently launched "Golden Chance" program.
Getting Your UAE Driving License in a "License Exchange"
If you are a driving license holder and a citizen of certain countries and territories, you can exchange your driving license issued by your home country for a UAE driving license.
However, note that in many cases, you will need to withdraw your home-country license in order to get your UAE license. Also, for a number of countries, specific territories within the country are excluded from this program.
To obtain a UAE driving license issued in Dubai via this way, the applicant needs to provide an original driving license from one of the eligible countries, take an eye test, provide an Emirates ID, and translate the driving license if it's not written in either English or Arabic. And there is a fee of around AED 1,000 (about USD $270) to pay.
You can apply via the Roads and Transport Authority (RTA) website or at one of RTA's Customer Happiness Centers, where the average waiting time is only 5 minutes. The UAE driving license you get will be valid for 1 year if you are below 21 years of age or 2 years if you are 21 years old or above. Further details of this program are available on the RTA website.
Making Good Use of the "Golden Chance"
RTA recently introduced the "Golden Chance" initiative, providing a unique opportunity for Dubai residents who hold a valid driving license from non-exempt countries to convert their license without undergoing driving lessons.
The initiative, which commenced on 1 April 2023, requires applicants to register and pay a fee of around AED 2,200 (about USD $600) which covers the test fees, license issuance, and file opening charges. Applicants can take both the theory and road tests in one go without the need to attend any additional classes.
This golden chance benefits residents from countries like India, the Philippines, Pakistan, and other non-exempt countries, by saving them time and money, with one caveat – if an applicant doesn't pass the test, they will have to enroll in the regular classes to obtain a UAE driving license eventually.
The Golden Chance initiative is available at all authorized driving centers, making it easy for applicants to make good use of it. Please visit the RTA website for the latest developments.
Discover More Trending Topics
For more articles relating to expat life in the UAE, head to our blog page. Here are a couple of articles relating to driving in the UAE for you to check out:
What Can Pacific Prime Dubai do for You?
At Pacific Prime, we are known for our expertise in providing personalized insurance solutions for individuals, families, and businesses. Our 20+ years of knowledge and experience have helped countless expats and their loved ones secure mandatory insurance for their time in the UAE.
Businesses of all sizes from various industries have also enjoyed our value-added services, including after-sales support that goes beyond expectations and helps deliver real results.
Visit our insurance solutions page for international health insurance, family health insurance, property & casualty insurance solutions, etc.
Contact us for impartial advice and a free plan comparison today.
Latest posts by Martin Lee
(see all)