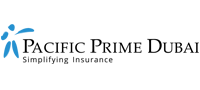 Everything you need to know about public and private healthcare in Dubai
Since March 2017, all citizens, expatriate residents, and tourists alike must possess compliant private health insurance to be able to enter and remain in Dubai. With private insurance having no restrictions in regards to the use of public or private medical care, the questions many of Pacific Prime Dubai's clients ask include: "Should I choose private or public healthcare in Dubai?", and "What are the key differences between public and private medical care, besides cost, in Dubai?".
To provide answers to the above questions, our team of experienced insurance experts have released the Public and Private Healthcare in Dubai Guide, which you can download at any time for free.
What's inside our Public and Private Healthcare in Dubai Guide?
Pacific Prime's recently released Public and Private Healthcare in Dubai Guide is a compact and illuminating resource which aims to allow you to better understand the key differences and features of public and private healthcare in Dubai. In it, we describe in great detail the state of both healthcare sectors in Dubai, it's connection, price range, and advantages. Inside our guide you can expect to find answers to the most commonly asked questions about healthcare in Dubai:
What are the main features and differences between public and private hospitals in Dubai?
Where are Dubai's private hospitals located?
What is a health care free zone?
What are Dubai's minimum mandatory health insurance requirements?
Get the answers to these questions and more in our complimentary Public and Private Healthcare in Dubai Guide, available for download HERE.
We also encourage you to visit our resources page, where you can find guides and reports on topics such as maternity insurance in Dubai, the cost of health insurance, long term insurance, and much more!
Public and Private healthcare in Dubai
In light of the recent regulatory changes, the healthcare landscape in Dubai has changed as well. Healthcare standards in Dubai are of a very high quality, and often with a very high price tag, too. And with the Government's plan to position the Emirate on the top of the list of cities with the highest medical standards, not only the private sector thrives, but also the public.
To put it simply, both public and private healthcare in Dubai are of very high standards, as they are both overseen by the DHA, which is a guarantee of medical standards.
And while government, or public facilities do offer the same high quality service at usually lower prices than the private sector, they cater mainly to the local population, with the Arabic language being dominant among nurses and doctors there.
Private hospitals and clinics, on the other hand, employ international staff who speak an array of languages (e.g. English), including doctors, specialists, and nurses, and are usually the top choice for expatriates in the Emirate. And while, yes, it is true that private hospitals charge higher prices for a lot of procedures, the recent DHA changes have reduced prices for some treatments to be only a fraction more than public hospital costs.
Finding the right UAE health insurance
One part of our Public and Private Healthcare in Dubai Guide is dedicated to the regional health concerns that residents in Dubai should be aware of. Illnesses that are the result of air pollution, and most importantly MERS (Middle East Respiratory Virus) are of the highest concern for those living or travelling to the Emirates. For those not used to the climate, a heat stroke is also a possibility; and in both cases, it further shows that securing insurance that will cover the cost of treatments in private hospitals is crucial for expatriates especially.
Whether you are going to move to the UAE soon, or thinking of either topping up or changing your current Dubai medical insurance, contact our experienced team at Pacific Prime Dubai. They will listen to your concerns and prepare a plan comparison and free quote, and advise you on the best available options on the market that meets your needs and budget.
Elwira Skrybus is a content writer at Pacific Prime. In her everyday work, she is utilizing her previous social media and branding experience to create informative articles, guides, and reports to help our readers simplify the sometimes-puzzling world of international health insurance.

When she isn't writing, you are most likely to find Elwira in search of the perfect plant-based burger or enjoying Hong Kong's great outdoors either at the beach or from the boat - the closer to the sea, the better!