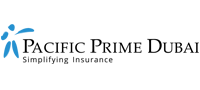 How to save money on petrol as UAE fuel prices rise
It's official: UAE fuel prices have reached a record high. Since April 1st, 2022, the cost of fuel in the UAE has increased by 50 fils per liter. If you are wondering what the petrol price in Dubai today is, Khaleej Times reports the following costs per liter: Super 98 at DH3.75, Special 95 at DH3.62, and E-Plus 91 at DH3.55.
Since aligning local retail fuel prices with the global crude rates, fuel prices in the region are more than twofold. The Russia-Ukraine conflict is one reason why petrol prices are increasing and have been on the rise since February 2022. In this Pacific Prime Dubai article, we look at how to cut back on fuel costs in the UAE.
1. Drive efficiently
If you're thinking about how to save petrol when driving, the first thing you need to be aware of is your driving style. Driving smoothly doesn't just make the journey more comfortable, it actually helps with fuel consumption. Generally speaking, you want to maintain revs between 1,500-2,500 RPM if your car uses petrol and 1,200 and 2,000 RPM if you have a diesel engine.
Don't brake and accelerate excessively or switch gears too early either. Also, stick to the speed limit as driving too fast can deplete your fuel much faster. Remember you can use cruise control to maintain a constant speed if it's available.
2. Maintain your vehicle
Your car should be well maintained to run at its best. At the very least, check your tires and keep them at the proper pressure. Incorrect tire pressure isn't just hazardous, it also means your car needs to use more fuel to get around. Always stick to engine maintenance schedules to ensure everything from your air filter and fuel injectors to thermostats and ignition systems are running properly.
3. Only keep your engine running when needed
Have you ever waited around in a parked car with the air conditioner blasting just to survive? You're not the only one. However, this habit is bad for your fuel consumption and the environment. This is especially true when you're in a confined area such as underground parking or garages as toxic exhaust fumes have nowhere to escape. If you need to wait, park your car and look for a comfortable place to sit instead.
4. Consider how you use your car
You may believe that the bigger the car, the better. But that's not always the case – especially if a big car doesn't suit your needs. Bigger vehicles with stronger engines tend to use more fuel. They're also usually more difficult to drive. Consider what car type and engine size makes the most sense for your lifestyle and opt for that instead.
Car sharing is another great way to cut back on fuel costs and reduce your environmental impact. What's even better is using public transportation, particularly for short trips. If you're not ready to rely solely on public transportation, alternate between the two.
5. Plan your route
Take the time to plan your route so you can minimize driving and avoid unnecessary trips. These days, sat nav makes it easy to determine the quickest route to where you're headed. Some even allow you to enter multiple stops or choose the most fuel-efficient route, such as Google Maps. Since they can also operate in real-time, you can use them to avoid getting stuck in traffic jams too.
6. Think about upgrading
While it's often best to use what you already have, it's worth noting that new car technologies are more efficient in many ways. Thanks to new technology, advanced vehicles have various functions to alert you when they need to be maintained or when your tires need to be filled. Along with helpful alerts, other eco-friendly features include start and stop function at red lights or when the car is idle. Hybrid and electric vehicles reduce fuel costs, improve fuel economy, and lower emissions.
7. Empty the trunk
When was the last time you opened your trunk? You may be surprised to find how much unnecessary stuff you're driving around. Unless the items are essential, you'll want to find another place for them. The more weight in your car, the more fuel you'll need to carry it around. The same goes for bike racks and roof boxes, which you can take off for now and simply reattach before your next camping trip.
Get the best deal on insurance with Pacific Prime Dubai
Along with lowering your fuel consumption, you want to make sure you're getting the best insurance for your needs, at the best price. Be sure to shop around instead of assuming the insurance policy you have or are offered is the right one. Or you can go with the preferred choice of many expats and families, and that is to work with a reputable insurance broker like Pacific Prime Dubai.
With over 20 years of industry experience, we have the knowledge and expertise to help you find the ideal plan for your needs and budget. By comparing plans from leading local and global insurance providers at no additional cost, you can easily choose the plan that works for you. Plus, our expert advisors and value-added services are available whenever you need them.
Whether you're looking for international health insurance, family health insurance, or more, contact us to receive impartial advice and a free plan comparison today!