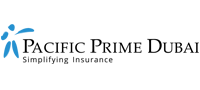 Lack of mental health insurance coverage leads to declining mental health in the UAE
The COVID-19 pandemic has put much more than our physical health under the spotlight. Our mental health has also been put front and center. Mental health issues can affect all of us regardless of our age, gender, or social status. As psychological health in the UAE declines, and many are without relevant insurance coverage, the Dubai Health Authority (DHA) steps forward with a solution. It announced on July 7th, 2021 that the Essential Benefit Plan (EBP) will include psychiatry benefits. It has an annual limit of Dh10,000 per annum with a 20% co-pay. However, this is only available to residents who are in the low salary band. In this Pacific Prime Dubai article, we'll take a look at mental health in the UAE and how to get mental health treatment if you can't afford it in the UAE.
State of mental health
The COVID-19 pandemic might as well be a mental health pandemic too. In the UAE, there has been an exponential rise in people with anxiety disorder, including panic disorder and depression. Many have also reported unexplained medical symptoms and insomnia. Meanwhile, psychiatrists witness flare-ups in existing patients. Sole breadwinners, isolated individuals, and unemployed people are just several types of people vulnerable to extreme stress during the pandemic. For more details on the relationship between mental health and the pandemic, see how the COVID-19 is affecting your mental health.
Current research
Last year, a research study conducted in the Emirates reported a whopping ⅓ of around 4,400 participants suffered from deteriorated mental health! That said, expensive, lengthy mental health treatment deter people from seeking out help. This makes affordable mental health treatments all the more pressing. If you're an employer, there are ways that businesses in the UAE can support their employees' mental health too. You could lessen the psychological burden just by raising awareness about mental health, for instance.
Does your insurance plan cover mental health conditions?
Unless your policy is one of the only 30% of insurance plans that provide psychiatry coverage, it will not cover your mental health conditions. In addition, these plans also tend to charge a high premium. Together with travel restrictions, the high premium and low coverage are a barrier that deter patients from seeking out treatment.
Bear in mind that if you qualify as a low salary band individual, you may now take advantage of the Essential Benefit Plan's new psychiatry benefits. Of note is that every insurer that has partnered with the DHA to provide EBP will provide mental health cover as well. This brings us to our next question:
How do you get mental health treatment if you can't afford it?
Without mental health coverage and not eligible for the EBP's psychiatry benefit either? You might want to consider discussing your mental health coverage options with a knowledgeable broker. Of course, mental health conditions are best treated early. If left untreated, it can worsen and have long-term negative impact on your life and your loved ones.
Reach out to Pacific Prime Dubai for your best-fit insurance plan
You will also be securing peace of mind along with your family health insurance or individual health insurance plan in Dubai. That's because knowing that you are financially prepared should the worst happen takes a lot of stress off you.
Whether you are looking for maternity health insurance or short-term health insurance, Pacific Prime Dubai has got your back. Our long-running partnerships with top insurers ensure that we can find the best plan for you. We prioritize your budget and needs
Get a free quote today with our online quotation system! For a free plan comparison and impartial advice, reach out to our team of insurance experts today.