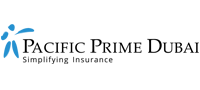 Your guide to schooling options in Dubai
Moving to Dubai with your family? Education comes first, so you'll need to make sure that you understand the UAE's education system and pick a school for your child before you make the move. Home to a large expatriate community, you'll be happy to know that Dubai has got no shortage of schooling options for expat children. In fact, it boasts some of the best schools in the UAE that will give your child a well-rounded educational experience.
Discover more in this Pacific Prime Dubai article.
A word about the education system in Dubai
Primary and secondary education is compulsory in Dubai, which includes the option of attending public or private/international schools. The UAE's Ministry of Education is responsible for the accreditation of schools, while the Knowledge and Human Development Authority (KHDA) is responsible for the quality of private education. The national syllabus covers Islamic education (for Arab and non-Arab Muslims), Arabic language (for Arab students and as an additional subject for non-Arab students), and Arabic social studies.
Is there free education in Dubai?
One of the first things expat parents want to know is whether there is free education in Dubai – especially if their employer will not be paying for this as part of the remuneration package. While public schools are free of charge for all UAE nationals, expat children will be required to pay fees. That being said, public schools may not be the most suitable option for expat children in the first place because Arabic is the main language of teaching and English is taught as a second language.
What are the education options for expat children in Dubai?
Expat children typically attend private/international schools in Dubai. Fun fact: the Emirate has one of the highest concentrations of international schools in the world. This is unsurprising given the city's status as a global expat hub. As such, you'll be spoilt for choice. There are 17 curriculums to choose from including UAE Ministry of Education, American, British, International Baccalaureate (IB), French, Indian, and more.
Here are the top schools in Dubai, based on the school inspection results published by the KHDA:
Repton School, Dubai
Horizon English School Dubai
Kings' School Al Barsha
GEMS Royal Dubai School
Kings' School Dubai
Dubai College
Dubai English Speaking School (DESS)
Jumeirah English Speaking School (JESS), Arabian Ranches
Dubai British School Emirate Hills
GEMS Wellington International School
To find the best school in Dubai for your child, you can use the search tool on Edarabia to filter schools based on location, curriculum, and tuition fees. Many international schools have 'rolling admissions', which means your child can join at any time of the year. This is handy for expats whose job contract doesn't start at the beginning of the academic year. Note that places are often limited at the top school so you're advised to apply early to avoid disappointment.
How much is education in Dubai?
International schools fees in Dubai can set you back anywhere between AED 3,567 to AED 107,928 per year – a considerable amount! What's more, there may be additional expenses relating to extra-curricular activities, school field trips, and many more. Given this high cost of education in Dubai, many expat parents in Dubai have considered the possibility of homeschooling their kids, or even relocating to another country entirely.
Secure health insurance via Pacific Prime Dubai today!
Although you'll be required to pay for education out of pocket, you can avoid doing so when it comes to healthcare by securing health insurance. In fact, health insurance isn't an option – it is mandatory in Dubai. In many cases, this will be taken care of by your employer. However, if you've got uninsured dependants (like your parents, spouse, or children) or if you'd like additional coverage, you can also look into private health insurance.
Fortunately, Pacific Prime Dubai knows all about health insurance and UAE government requirements. You're more than welcome to get in touch with our advisors who can give you personalized advice, a tailored plan comparison, and help you find the best plan for your needs and budget. This includes individual health insurance, family health insurance, and so much more!
In the mood for some reading? Check out our blog, where we regularly publish informative articles for expats in Dubai. Alternatively, you can also head to our resource page to see our in-depth guides and reports. Our latest Cost of International Health Insurance Report 2020-2021 might be worth a read if you want to learn about average premiums in Dubai (and other locations globally) and the key factors shaping them.
Contact us today!
Latest posts by Suphanida Thakral
(see all)