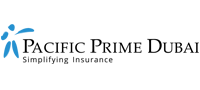 How to apply for a police clearance certificate for your UAE visa
If you're moving to the UAE for employment, you may need a good conduct certificate, which is known as a police clearance certificate. While this certificate might not be required for all visas, some embassies still advise people to apply for it. That way, they can ensure a quick and smooth visa application process if requirements change. In some cases, you might also need a PCC while living in the UAE or after you've moved back home. In this Pacific Prime Dubai article, we look at how you can apply for a police clearance certificate in the UAE.
What is a police clearance certificate (PCC)?
A police clearance certificate (PCC), or a good conduct certificate, is a document issued by the local government that declares you don't have a criminal record in the country you reside in. In the UAE, police departments throughout the country issue the certificate, which indicates the person does not have any criminal precedents or is not accused.
When would I need a police clearance certificate?
A police clearance certificate may be required if you're applying for a new job in the UAE. It might also be needed if you move overseas after living in the country. These days, more job applications are asking for police and background checks, especially in roles that involve high security, children, and vulnerable adults.
For instance, you'll probably have to provide background checks that date back several years if you're working in banking or as a teacher. Depending on how long you were living in the UAE, you may even need more than one certificate. Your employer will advise you on the time frame required.
How to apply for a police clearance certificate
Applicants who are currently living in the UAE or are no longer UAE residents can apply for the PCC online through the Ministry of Interior (MOI)'s website. Other options include using the MOI UAE app through your smartphone or visiting an MOI service center. With the latter, you can fill in the application form and pay applicable fees using an electronic payment card if you wish.
In Dubai, you can either apply via the Dubai Police's website or the Dubai Police app. If you'd rather go the offline route then visit one of the Dubai Police's offices.
Documents required for a police clearance certificate
Clearances are handled differently in each Emirate. If you lived in Dubai, you won't have to return to the UAE to get a police clearance certificate. As of late 2019, fingerprints are no longer required as part of the application – though they used to be if you didn't hold an Emirates ID. This change makes it easier for applicants who wish to have a third party obtain the certificate on their behalf.
The following documents are required for those applying for a PCC in Dubai:
Passport copy
Visa cancelation page for those who have left the UAE
Scanned copy of passport photo x 1
Confirmation of language certificate in English or Arabic
Emirates ID
Former UAE residents
If you're a former UAE resident, you'll have to get a fingerprint card from the country you're residing in and have it certified by the local UAE Embassy. This type of card is an official report from the police department that verifies a person's identity based on their decimal fingerprint and biometrics. Once you have your fingerprint card, you can send your request for the clearance certificate online to either the Dubai Police or the MOI.
How long is a UAE police clearance valid for?
The police clearance certificate is valid for three months after it has been issued. If you're using the document outside of the UAE, you'll probably need legalization for the certificate, or a Ministry of Foreign Affairs (MoFA) stamp.
How long will it take to get a police clearance certificate?
The police clearance certificate takes around three to five days to issue, though this depends on the police department. The timeframe will vary between each Emirate as well. Once the document has been issued, the MoFA stamp can be applied. Note that it can only be applied for in-person and not completed through any other means, such as by post.
The stamp can usually be processed within the same working day. You don't need to make an appointment since a ticketing system is used for queuing. You might have to wait around for quite some time, especially if you go during peak periods. Therefore, it's advisable to leave plenty of time for this stage.
How much is the police clearance in the UAE?
Fees for police clearance certificates in the UAE are divided into the following categories:
Dubai Police
| | |
| --- | --- |
| Category | Fee (in AED)  |
| UAE Nationals | 100 |
| UAE Residents | 200 |
| Applications in a foreign country | 300 |
| Knowledge fee | 10 |
| Innovation fee | 10 |
MOI fees range from AED 50 for an Arabic certificate and AED 150 for an English one for those inside the UAE. If you'd like a hard copy of the PCC delivered to your home, then you'll need to pay AED 13 for delivery. Note that the certificate can be sent to your email if you apply for a PCC online in Dubai.
If you're applying for a police clearance certificate for your UAE visa, you're going to have to get a medical test and health insurance coverage as well. Make sure you have a comprehensive health insurance plan before moving to the UAE. Our expert advisors at Pacific Prime are happy to help you find the right international health insurance plan for your needs and budget.
Contact us for impartial advice or to compare health insurance in the UAE today. We also have plenty of resources, guides, and articles to keep you informed on important topics such as UAE family visa rules 2020.