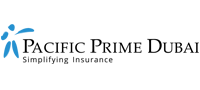 Mandatory health insurance update: Boost in cancer coverage
The Dubai Health Authority (DHA) announced last month the launch of Basmah, a new initiative for cancer screenings and treatment. Under Basmah, all health insurance policies in Dubai must cover the screening and treatment of three cancer types: breast, colorectal, and cervical cancer. All Dubai visa holders who have mandatory health insurance cover will now be automatically eligible for the screening as per international best practice criteria, as well as treatment of the above-mentioned cancers.
A milestone in mandatory health insurance coverage
On the new boost in cancer coverage, Humaid Al Qutami, Chairman of the Board and Director-General of the DHA, commented: "In line with the Vision 2021 plan, this initiative will help in early diagnosis as screening is now a part of the basic benefit plan. Additionally, we will be able to provide financial and emotional support to patients suffering from these three types of cancer. This is possible because of the support of our partners, both government and private. Our aim is to provide the highest level of quality care for patients and to support them the best we can."
Under the new Basmah initiative, if a patient undergoes a screening and is detected to have one of the three cancers, they will be treated at Dubai Hospital, or at a later stage another recognized center for cancer care in Dubai (click here to learn more about the best hospitals in Dubai).
Cancer coverage changes
Prior to the new Basmah initiative, cancer treatment coverage as part of the Essential Benefits Plan (EBP) was subject to the annual claims limit of Dh 150,000. Considering that the approximate cost of cancer treatment in Dubai is at least DH 23,000 per month, it's clear to see why the majority of cancer patients were left with hefty treatment fees to pay out of pocket despite having insurance. Cancer screenings were not covered, either.
Now, that is no longer the case. Patients detected with breast, colorectal, or cervical cancer will receive full coverage (from screening until treatment).
Other mandatory health insurance coverage enhancements
In addition to the recent boost in cancer coverage, previous enhancements to mandatory health insurance by the Health Funding Department include:
Diabetes screening
Heart disease screening
Newborn and developmental screening (including BCG, Hepatitis B, and neo-natal tests)
In the future, the department hopes to include more screening benefits (e.g. Hepatitis C screening) in mandatory health insurance plans. Dr Haidar Al Yousuf, Director of Health Funding at the DHA, said: "The DHA is concerned to be proactive rather than reactive – discover ailment and get required protection before it occurs rather than waiting for one to go ill, and then start treating them. And this can be done by early screening and detection of diseases."
Don't forget to renew your health insurance
At the end of 2017, the DHA published an article on their website calling all individual sponsors and business owners to renew their dependents' and employees' medical insurance. The article further reiterated that those who do not adhere to Dubai Health Insurance Law will be fined Dh 500 per person, per month.
The article also brought to the attention that, earlier in 2017, 14 clinics and pharmacies were fined between Dh 20,000 to DH 60,000 for violating Dubai Health Insurance Law. After conducting surprise and routine inspections, five pharmacies were fined for purposely dispersing more medication than needed, and manipulating prescriptions. The other nine pharmacies and clinics were fined for manipulating financial statements and ordering unnecessary tests.
If you're searching for impartial insurance advice, be sure to contact our team at Pacific Prime Dubai today. Our insurance advisors are standing by to answer all your questions, seek out the best options for your needs, as well as give you a free quote.
Jessica Lindeman is a Content Strategist at Pacific Prime. She comes to work every day living and breathing the motto of "simplifying insurance", and injects her unbridled enthusiasm for health and insurance related topics into every article and piece of content she creates for Pacific Prime.

When she's not typing away on her keyboard, she's reading poetry, fueling her insatiable wanderlust, getting her coffee fix, and perpetually browsing animal Instagram accounts.