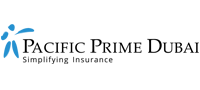 6 steps to avoiding hefty group health insurance premium increases
In our experience, uncertainty around group health insurance premium increases are by far one of the top insurance-related issues companies in Dubai struggle with. While steady rate increases are inevitable, we've seen cases in the past where a company's health insurance rose to unaffordable levels upon renewal. In one case, a company was recently quoted a premium that was 300% higher than the premium they paid for the same plan in 2017!
While there are many different reasons that go into an insurer's decision to hike premiums, the good news here is that the risk of experiencing dramatic premium increases can be mitigated. To help, our team of corporate consultants have highlighted 6 key steps companies of all sizes can take to protect themselves from hefty increases.
1. Seek advice from a group health insurance expert
Harnessing the advice of a group health insurance expert, like Pacific Prime Dubai, can make the difference in not only ensuring that you choose a cost-effective plan that remains stable, but also one that is competitive in your industry.
Established employee benefits experts often have many levers to pull to make sure that a company plan can contain costs sustainably in the long term. Part of this includes helping clients choose a stable insurer on the get go, as well as offering advice on the most suitable cost containment measures (e.g. implementing the right wellness program or altering benefits).
2. Look for stable insurers
Let's face it: we all want to save money. But when it comes to insurance, as well as most other products and services, the lowest rate quoted is likely not conducive to the best cover, or in this case, the most stable history of group health insurance premium fluctuations.
From what we've seen in the past, less established insurers may try to attract clients with extremely low rates, only to drastically increase premiums the following year in order to make up for their initial losses. As such, it's essential to do your research on an insurer that you're potentially buying from so that you know they are financially stable, and have a positive reputation in regards to their premium increases, customer service, etc.
3. Watch out for the "pre-existing condition trap"
As you are probably aware, pre-existing condition coverage is mandatory in Dubai. However, insurers often charge a higher premium rate to profitably cover such conditions. This particular rule applies to smaller companies (usually those that have less than 10 employees), as corporate health insurance plans for small groups in most cases require all members of the policy to be underwritten. This is because small group plans have a relatively narrow risk pool, and hence the impact of a high value claim is higher for the insurer.
Related to our previous point, choosing a stable insurer is particularly important to smaller companies because of the "pre-existing condition trap", where insurers offer attractive premiums up front, only to increase them dramatically when a member files a large claim for a serious illness. Once the company is faced with such a dramatic premium increase, they'll be trapped with the same insurer not only because it's a hassle to switch providers, but also because any major conditions (e.g. cancer) developed during the previous period would be taken into account and underwritten at a higher rate.
4. Review your premium data
Another important thing to do when determining whether your group health insurance premium increase is fair/stable is to ask your insurer or broker for a detailed breakdown of your claims over the past year. From there, you can start by calculating your claims loss ratio, which refers to the premium paid vs. the amount claimed against the policy over the same time period. What you'll then need to consider, here, is whether your loss ratio is fair. In our experience, most companies will set their fair loss ratio at 60 – 80 percent. If your ratio is higher or lower than this (please note that it's not always a bad thing), it can in some cases pose a future concern.
If you find that your loss ratio is much higher in the past year, and you discover that it was due to a high value claim from one employee in your company that had a serious accident, you might be able to negotiate with your insurer that the reason for higher claims in the past year was due to a rare occurrence that likely won't be repeated. On the other hand, if you find that the loss ratio is too far in the insurer's favor, something may not be right on their end, and this should be discussed with the insurer upon renewal time.
The lesson to be learnt here is that analyzing your company's past claims data could help you work out ways to address/contain rising group health insurance premium costs. For instance, if you uncover a high number of claims related to chronic conditions, you could address this with a targeted preventative care program.
5. Make sure you declare existing issues both fully and accurately
Again, this point is particularly relevant to smaller groups. As mentioned earlier, insurers will often require each member of the group to be underwritten before deciding on an appropriate group health insurance premium for small companies.
All pre-existing conditions, as well as employee details (e.g. date of birth, gender, nationality), should be disclosed fully and accurately, as they will be assessed at the time of claim settlement. For example, if an employee submits a claim for a pre-existing condition that was not disclosed at the time of underwriting, claims adjusters can flag suspicious cases for closer inspection. If the insurer then finds out that this essential piece of information was omitted when your company applied for the plan, this will most likely result in a higher premium increase the following year, and claims on the current policy may be declined.
6. Research all your options before making a purchase
Last but not least, taking the time to do a comprehensive review of all available group health insurance options will ensure that you end up with the best, most stable plan for your company and staff. Sifting through the hundreds and thousands of plans available in the market, however, can be a daunting and time-consuming process. With this in mind, seeking advice from a broker that has veteran experience in the industry can be the best choice, as you'll be fully informed on all your options, and the impact they will have on your plan, company, and valued staff.
The Pacific Prime Dubai difference
As the broker of choice for over 3,000 corporate clients, we've advised companies of all sizes on the best ways of containing their group health insurance premium costs. With veteran employee benefits experience in many of the key expat locations, we are one of only a few brokers that all major, reputed insurance providers choose to partner with. Due to our close relationships with all major insurers, we work with clients to ensure that they're at the best position when it comes to negotiating group health insurance premium increases, as well as the most competitive benefits.
If you'd like to get started with Dubai's top employee benefits provider, contact our team so we can outline exactly how a partnership with Pacific Prime Dubai can benefit your company and staff today.
Jessica Lindeman is a Content Strategist at Pacific Prime. She comes to work every day living and breathing the motto of "simplifying insurance", and injects her unbridled enthusiasm for health and insurance related topics into every article and piece of content she creates for Pacific Prime.

When she's not typing away on her keyboard, she's reading poetry, fueling her insatiable wanderlust, getting her coffee fix, and perpetually browsing animal Instagram accounts.