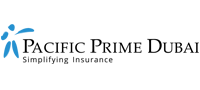 The advantages of using a benefits consultant
Did you know that it is estimated that 65-85% of the jobs that young people today will be working in the year 2030 have not been invented yet? It's staggering to think about, but the fact is that the world is now changing at a faster rate than it ever has before. Even today, you can look around at jobs that people are already doing and recognize that they are relatively new developments.
While this most obviously happens in areas relating to new technologies or ways of communicating, it also applies to well established business sectors like insurance, as well. One new insurance job that is gaining prominence is that of the benefits consultant. Here Pacific Prime Dubai provides information on what it is that a benefits consultant does, and what the benefits can be to your company if you choose to work with one.
The advent of benefits consultancy
Navigating large group benefits packages is becoming more complex than ever before. Not only because of the ever-rising costs associated with medical care, and subsequently health insurance, in Dubai and around the world, but also because there are now more options when it comes to group health insurance policies than ever before!
For Dubai in particular, increased regulations administered by the Dubai Health Authority (DHA) have made group health insurance more complicated. This is exacerbated by requirements that the benefits in a given policy meet a certain level of coverage.
Beyond government stipulations, larger trends in the global business landscape are also proving challenging for employers. In order to remain competitive, it's important that businesses attract the best talent possible, and top talent isn't just looking for a big paycheck these days. They want a comprehensive and forward-thinking benefits package as well. For this reason, companies are now looking beyond just health insurance when deciding on the composition of their company benefits plan.
Now HR departments or other plan administrators may have to arrange nutrition programs, gym memberships, guests speakers and presentations, charity projects, team-building events, wellness programs, and other employee benefits on top of their other duties. This can add quite a bit to HR's workload, one that already includes helping employees with insurance claims and other questions about their health insurance.
Incrementally, implementing a sufficient employee benefits plan has become a larger and larger task. This has led to companies seeking out an extra layer of assistance from third parties when it comes to crafting, administering, and maintaining a company benefits plan. Thus, we are seeing the burgeoning of the field of benefits consultancy.
The advantages of using a benefits consultant
There are certainly a number of advantages to making use of a benefits consultant's services. Here are some of the main ones, with a brief explanation of each:
Market intelligence – You don't just want to guess at which benefits you should be adding to your employee benefits plan. You want these kinds of decisions to be well informed; and what better way to establish a baseline for the most important benefits in your industry than to have a look at what the competition is doing? A benefits consultant will analyze the market to see what businesses like yours are doing. In this way, you won't fall behind your competitors, and you can decide for yourself if you want to meet or exceed industry standards.
Industry knowledge – It's nice to have a benefits consultant that works hard for you, but no amount of elbow grease can overcome a consultant that doesn't know their own industry well enough. When it comes to knowing the ins and outs of the Dubai and global insurance markets, all of Pacific Prime Dubai's consultants go through a lengthy training process to make sure that they are intimately familiar with the products they sell. No matter which insurance broker you might work with, having insight into particular insurers and how they operate, and being able to anticipate insurer actions are key to making the best recommendations to clients. This is another aspect of training that our consultants go through, as we continue to maintain close relationships with insurance providers.
Total risk assessment – You want to take care of your employees, but are you aware of what their particular risks are? Furthermore, have you had an outside analysis of the larger risks to your company as a whole? Benefits consultants are able to look at your company through both an micro and macro lens in order to assess what the most likely risks you will encounter are, identify the best solutions to address them, and enable you to make an informed decision about which of these solutions you should pursue.
Legal and compliance – As we mentioned previously, Dubai has a considerable amount of regulations to consider when it comes to employee benefits, and they are evolving regularly. Maintaining compliance can be a headache, but it is absolutely necessary to make sure that your business stays on the right side of the law. Working with a benefits consultant can make sure that no detail is overlooked when it comes to your company's compliance. Working with Pacific Prime Dubai, in particular, gives you even greater legal and compliance peace of mind, as we are a global company that can keep your business compliant no matter where it may expand.
Global offices – If your company does have offices in multiple countries, you will likely want to have a benefits consultant that operates in each of them. Otherwise, you will either have benefit blind spots in some offices, or you will have to secure different benefits consultants in each territory where your business has an office. Make sure you work with a consultant that has the global knowledge and experience to address all of your needs.
Claims analysis – While the other benefits beyond group health insurance mentioned previously are important, medical insurance is still the bread and butter of any company benefits plan, and should still be a focus of both your team and the benefits consultant you work with. As such, analyzing the claims made against your policy is of the utmost importance. Identifying trends and outliers within your group policy's claims can help a capable benefits consultant identify how your insurance provider may want to alter your policy at renewal time. It can also allow you to negotiate your policy benefits and premiums with you insurance provider more effectively.
Reach out for benefits consultancy
Considering all of the above, could working with a benefits consultant help you and your business to simplify your employee benefits? If so, please feel free to contact us! Pacific Prime Dubai's team will put in the effort necessary to help.
We start by gathering your specific details preferences, and then custom tailor a company benefits plan that suits your needs and budget. Then we will present you with a number of options from top insurance companies, and can make a recommendation on the advantages and disadvantages of each. All of this and a free price quotation are just an email or phone call away!