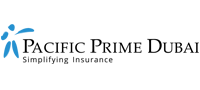 Everything you need to know about vaccination passports
As COVID-19 vaccinations are being rolled out, the UAE joins other countries around the world that are counting on vaccines to return things to normal. However, governments now must consider who they should reopen parts of their economy to. Should travel, entertainment, and work only be accessible to those who can prove they have had the jab or to everyone? In this Pacific Prime Dubai article, we cover everything you need to know about vaccine passports.
The latest on vaccination passports
Early studies have found that at least a couple of the main COVID-19 vaccines can effectively prevent coronavirus transmission and reduce severe symptoms. Therefore, one way to deter the risk of another outbreak if borders, businesses, and offices reopen is to require some type of proof of vaccination upon entry, such as with a vaccination passport.
But the matter is not that straightforward, especially in terms of legal, moral, and ethical issues.
To begin with, vaccination is not compulsory in many countries. You can already book your COVID-19 vaccine appointment in the UAE, but it can still take months for others to get their jab. Some people might not even be able to get it due to medical reasons while others will not want to get it for personal reasons. Giving privileges to those who have had the vaccine and no one else would seem discriminatory to many. With that said, the latest on vaccination passports is as follows:
You might not be able to travel without one
While we're in the early stages of the worldwide rollout, those who have already received their jab are already reaping benefits like travel. Many governments are still recommending against or prohibiting their citizens from crossing borders, but more and more tourism-dependent countries see the rollout as a chance to lift travel restrictions and reopen their borders.
Estonia, Iceland, and Poland are some of several countries that have announced that proof of vaccination can bypass current quarantine and testing requirements. Even though vaccination is not a condition of entry for any country at present, it could become standard once vaccines are more accessible on a global scale. Aside from countries, travel agencies and airlines (such as Qantas) may require proof as well.
You might need one just to enjoy local life
You might not plan on traveling overseas, but you probably want to enjoy life like it was before the pandemic – at least in your own country. Take Israel for example. Almost half of the entire population has already been vaccinated and a green badge system is in place that allows those who have had both of their jabs to access certain sectors, including gyms, hotels, and places of worship to start.
Whether countries set up a centralized system or not, it's possible that businesses will have their own entry requirements. This is especially likely if it permits them to reopen as usual. The type of venue might also make a difference. For example, concerts, plays, and other large-scale events may require proof of vaccination rather than restaurants and bars.
Employees might need one to work
Even if you're not interested in traveling or going out to events, you could still need a vaccination passport just to go to work. Companies may require all new employees to get vaccinated, though existing employees should still have a choice as the requirement will have to be written in their contracts.
The problem with requiring vaccinations for work, however, is that it could result in expensive discrimination and unfair dismissal claims connected to pregnancy, disability, and religious beliefs. With that said, mandatory vaccinations could be required of those who work with at-risk groups, such as care home staff, or whose jobs involve frequent travel, such as flight attendants.
They already exist
Governments around the world are already carefully considering vaccine passports, and some have started issuing certificates that could make it possible for them to travel abroad. Vaccinated citizens in Denmark can print their certificate through a government website while those in Iceland are eligible for a certificate. Similarly, Bahrain's BeWare app features a QR code connected to the national vaccine register. International travel, on the other hand, can be more difficult as each country has its own requirements.
For now, those who get their vaccines should hold onto any documentation they receive and hope it does the job as we wait and see if a global vaccine passport comes to fruition.
Getting your COVID-19 vaccine in the UAE
The latest COVID-19 vaccine UAE update is that there are four vaccines available for eligible individuals, including those made by:
Sinopharm
Pfizer-BioNTech
Sputnik V
Oxford-AstraZeneca
Some people are concerned about the side effects of the COVID-19 vaccine in the UAE and globally, and others are eagerly awaiting to get theirs. For those who want to get theirs ASAP, the UAE is currently offering free vaccines to its citizens and residents. The jab might be free, but other vaccinations and healthcare treatments could cost you. With a comprehensive health insurance plan, you can access quality treatment without hefty out-of-pocket costs.
Whether you're after health insurance in the UAE or international health insurance, Pacific Prime can help you compare health insurance to find the right plan for your needs and budget. Contact us for impartial advice and a free quote today.