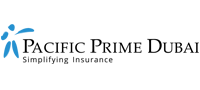 How your insurance company can provide support for mental wellness
Historically in the UAE, owing in part to the negativity surrounding the word 'mental', little to nothing was done to provide solutions and establish necessary support. Unfortunately, acknowledging and treating mental health issues in the Arab world was, and still is, seen as a sign of weakness. Prevalent in the past and also very much at present, this stigma has led to the severe dilemma those living in the UAE is facing today.
The UAE, as well as many other countries around the world, have witnessed a surge in mental health illnesses among its people. It was addressed at the World Government Summit as being the next global epidemic waiting to happen unless we take the appropriate course of action now.
Most mental health conditions can remain dormant without the person even realizing it until a significant stressor creates a void that the body and mind cannot comprehend. A myriad of factors such as intense pressure at work, domestic/household and social issues, poor health, or financial uncertainty, can yield negative mental effects. It is a theme seen not only in locals but expatriates as well, as they come to experience a different culture and way of life, and limited mental health support at the workplace.
Having said that, there is hope in the UAE as a growing number of insurance companies are now recognizing the need to provide support to individuals impacted by mental health conditions.
In this article by Pacific Prime Dubai, we will focus on some of the initiatives insurance companies in the UAE are using to help improve people's mental wellness and steer them out of the negatively spiraling void.
Confidential helpline
An increasing number of companies are offering their employees mental health support services, such as confidential phone lines so they can get direct professional help should they need it.
Insurers such as AXA provide these services to companies in order to give their staff the chance to get direct support from counseling psychologists and legal financial experts. Several languages are offered such as Urdu, Arabic, Hindi, and English.
This option allows employees to relay all their concerns and open up fully in order to get advice and feedback on what to do, hence providing them with a lifeline and help in finding ways to overcome any mental problems they are experiencing.
Wellness coach
Insurance companies can also offer support from wellness coaches who are responsible for providing professional support in assessing people's current physical and emotional state. Wellness coaches can work closely with individuals on a one-to-one basis and, depending on their specialism, may be able to offer assistance with the following:
Offering nutrition counseling
Establishing an exercise regime
Recommending lifestyle changes in behavior to improve a person's overall wellbeing
Assess mental and emotional health and dictate ways to improve wellbeing.
Build awareness
Insurance companies can raise awareness to individuals who may be at risk of harm or serious illness due to poor mental health by taking steps to reach out, such as building awareness through newspapers, radio, television programs, seminars, national insurance events, or social media. In addition to these channels, insurance companies can also reach out to mental health sufferers by approaching employers and offering mental health support services directly using technology and data.
Data collected can be used to create a profile of individuals that could be used to indicate their mental wellness. With the data validated and specified, insurers can hone in further to provide tailored and meaningful relationships with policyholders and provide better communication for those with mental health issues. This can also help trained professionals spot those that may be vulnerable and at high risk. They can then help build awareness and offer advice to improve one's mental health experience.
Insurtech: Insurance and technology
Covered in a previous article of ours, Insurtech companies are changing the insurance landscape by offering solutions that are unique and attractive to the digital generation.
Insurtech is the emergence of new digital technologies that are being integrated into the insurance industry. This combination has helped to improve efficiency and enhance customer satisfaction.
We are increasingly seeing many insurance companies turning to technology to gather data about our daily activities. The use of devices like smart wrist watches (Internet of Things), or applications on our IOS and Android devices, gather and record data used to dynamically price premiums according to monitored behavior.
Insurtech companies could also assist those that may be suffering from a mental condition such as depression. The potential to connect and offer motivation and guidance through apps could help provide support and enlightenment. With the right resources and investments, insurtech companies may also provide coaching from trained professionals and monitor high-risk individuals that they have information on. The benefit is that they can be forewarned and alerted to the policyholders' change in behavior.
Workplace wellness programs
As well as lowering insurance premiums in the long run, these programs are designed to improve mental wellness. Within the workplace, employers can implement an employee assistance program (EAP). These programs can help employees by connecting them with outside facilitators and organizations to manage potential mental health issues they may be experiencing. EAPs pose benefits for employees, such as helping to promote good health, both physically and mentally, as well as boost their motivation, financial and even spiritual health. Employers themselves will gain by having employees perform better and taking fewer days off.
Insurance companies that offer support
Insurance companies that are based in Dubai and across the UAE include Aetna, Allianz, AXA, Bupa, Cigna, and so forth. The coming together of these global insurance companies with local insurers in Dubai show a united front to tackle and hopefully halt mental health problems from making a greater impact.
A number of major health insurance companies in Dubai and other Emirates in the UAE provide medical insurance plans that can include cover for individuals with mental health problems. It is important to discuss fully the conditions of each policy as the different companies will vary on their fine print and underwriting.
Expatriates with loved ones may also want to consider including mental health cover in their family health insurance plan.
If you feel that you need to get private health insurance that includes mental health treatment benefits, get in touch with us or use our insurance plan comparison tool to discover Dubai health insurance plans that offer the most comprehensive psychological condition benefits.
Our expert brokers can also offer impartial advice and provide a free quote to help you in your search.
Jimmy is a content writer who helps simplify insurance for readers interested in international private medical insurance. He is on a mission in Thailand to support locals, expatriates, and businesses by bring the latest news and updates to his Pacific Prime blog articles.

His expert view and wealth of knowledge on insurance can also be found in his blogs for China, Dubai, Hong Kong, and Singapore.