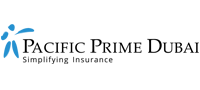 How can your business tackle health insurance overuse in the UAE?
Happy new year from Pacific Prime Dubai! It is officially 2020 and most businesses in the UAE will be aiming for better profits, stronger growth, and measurable success. But one pressing issue from 2019 continues to burden the year-to-year balance sheets, and that is the overuse of company health insurance by employees.
What are the reasons behind the overuse of company health insurance in the UAE? How is it affecting the annual premiums you pay? And what can you do to stem the issue?
This article by Pacific Prime Dubai will discuss the reasons and provide tips that you, as the business owner or HR manager, can use to control the overuse of company health insurance.
The overuse and abuse of health insurance
The overuse, and in some cases, abuse of health insurance is actually nothing new and goes back to as early as 2013. Below are 3 key reasons behind this trend:
1. The obesity epidemic in the UAE
Obesity is increasingly prevalent in many countries around the world, especially in developed countries, and many people in the UAE have also been affected.
According to a 2019 study on 33,000 subjects, which was led by Professor Ashraf Hassan Humaidan Al Zaabi from Zayed Military Hospital in Abu Dhabi, there was a very high incidence of cardiometabolic disorders, such as high triglycerides, obesity, impaired fasting glucose, hypertension, and high cholesterol.
The study also revealed that nearly 70 percent of Emirati male adults under 30 at the time were obese. Obesity occurs due to a number of factors but is mainly associated with high levels of inactivity and unhealthy diets, as well as smoking. More so, when these are coupled with the fast-paced working environments, long working hours, and high-stress levels of workers, the issue only gets worse.
Impact on employers and businesses
Employees that are obese are more likely to develop further chronic health issues down the line that could result in them being admitted to receiving emergency healthcare treatment.
As more and more employees across the UAE find themselves seeking medical treatment for their symptoms that are often from chronic health conditions, the annual premiums are likely to rise in the following year, making the funding of mandatory health insurance a very expensive expense for employers.
2. Bypassing the GP for the emergency department
The UAE has been experiencing a growing tendency among UAE residents to bypass the GP and head straight to the nearest emergency department, without a second thought.
According to the statistics released by the Health Authority Abu Dhabi (HAAD) in 2015, Emiratis covered by Daman's Thiqa plan made an average of 15 claims for hospital outpatient services (services that don't warrant an overnight stay).
It was also reported back in 2016 that around 60 percent of people attending the new trauma center at Dubai's Rashid Hospital were not actually in need of emergency care.
Employees that bypass their GP and head straight to the emergency department will naturally use their company health insurance plan to cover the unnecessary cost. A cost that could have been cheaper with their GP.
3. Abuse of the healthcare system
Believe it or not, the abuse of the system by healthcare professionals is also a reason why annual premiums have been increasing for businesses. The fact that doctors in the UAE may be ordering unnecessary diagnostic tests to boost revenue is not only controversial but also falls under health insurance fraud.
Experts have also noted that expensive branded medicines prescribed by doctors are driving up healthcare for insurers and employers. Insurers have also been quick to remark that too many physicians are sending patients home with bags of unnecessary drugs. This could be due to medical professionals being lured by commission from drug companies.
Tips to keep health insurance costs down in the UAE
Let's look at some tips to help you keep the cost of future annual health insurance premiums in check.
Analyze your health insurance claims data
The first thing to do is to carry out an analysis of the health insurance claims your employees have made and correlate these against the premiums you have paid for the year.
Naturally, you may want to pinpoint which staff pay a lot of visits to medical facilities, especially to specialists, that charge higher medical fees. Also, you may want to check if the employees with the highest claim figures have any pre-existing conditions that need regular check-ups?
By working closely with your company's health insurance provider, you can extrapolate useful information to help build your awareness of the situation, thus, empower your decisions and enable you to create an action plan needed to make positive steps or changes in the workplace.
Educating your employees to see their GP first
As mentioned, employees visiting hospitals and specialist clinics will be more expensive than a visit to their local GP. If you are aware that your employee has a pre-existing condition, or requires regular check-ups, then offer to book an appointment to see the GP on their behalf. This would apply more to foreign workers and expats, that may not be aware of the healthcare system and protocols in the UAE. Communicating clearly and guiding them will be beneficial to both you and them.
Introduce a virtual doctor service to the workforce
Telemedicine is a buzzword in the UAE and rightfully so! Today, the advent of telemedicine has revolutionized the ability of patients to contact a medical professional in an instant, wherever they are. Some telemedicine providers across the UAE offer corporate packages so employees can benefit from discounted online or telephone consultations. This virtual doctor solution can prevent employees from making unnecessary visits to the emergency department and resulting in a higher annual premium payment next year.
Opting for the generic drugs route
As there is a strong tendency for doctors in the UAE region to prescribe brand-name drugs rather than generic versions. Hence, employees are encouraged to specify to their doctors or pharmacists that they would prefer the generic version of any drugs prescribed. This is because most generic medicines are nearly 25-90 percent cheaper than the branded drug and contain the same active chemical ingredient.
Implementing a corporate wellness program
A corporate wellness program is a holistic grouping of preventative measures that are designed to address health problems at work. These include:
Placing employees on comprehensive corporate health insurance plans.
Offering support for healthy eating and reducing obesity levels.
Reducing stress via stress management sessions.
Giving up smoking via smoking cessation programs.
Exercise options, such as gym reimbursements, on-site fitness classes, or corporate fitness challenges.
The above are fantastic ways for employers to demonstrate a proactive approach to wellbeing. More importantly, they can help you keep your annual premiums down by heading off health insurance overuse.
Get advice from your health insurance provider or insurance broker
Remember, if in doubt always speak to your health insurer for guidance, however, if your business has yet to offer a comprehensive corporate health insurance plan, then we would encourage you to contact Pacific Prime Dubai, an insurance brokerage company.
Health insurance partners
Pacific Prime Dubai is partnered with a number of major health insurance companies in Dubai and other Emirates in the UAE that provide medical insurance plans.
Some of the insurers are mentioned below:
Compare corporate health insurance or private health insurance plans with us today by contacting us for a free quote.
Jimmy is a content writer who helps simplify insurance for readers interested in international private medical insurance. He is on a mission in Thailand to support locals, expatriates, and businesses by bring the latest news and updates to his Pacific Prime blog articles.

His expert view and wealth of knowledge on insurance can also be found in his blogs for China, Dubai, Hong Kong, and Singapore.