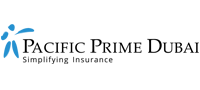 How can UAE companies benefit from corporate wellness programs?
Businesses around the world are struggling with attracting and keeping talent, but the struggle doesn't stop there, as Human Resources managers face a plethora of other challenges including keeping employees happy and healthy, while keeping the costs of achieving these goals within approved budgets. Additionally, companies in the UAE face yet another specific issue, namely obesity-related health problems that concern a majority of the population. Employee benefits solutions that include corporate wellness programs can tackle this and other issues, and improve the HR objectives, benefiting UAE companies in many ways. 
Obesity: the main health problem affecting the UAE population 
In the UAE, obesity levels are as high as 37% of the population, which is double the world average. Overweight and obesity are major risk factors for a number of chronic diseases, including diabetes, cardiovascular diseases and cancer, and treatment for these – especially in the UAE – can cost a fortune. A recently released study shows that almost three-quarters of the Emirates' population suffer from a symptomless disease called dyslipidemia, which is associated with abnormal fat levels in the blood, and can lead to cardiovascular disease and premature death. 
Other major health problems in the UAE include diabetes (obesity is the main cause of type II diabetes), which is not a disease in itself, yet it can lead to kidney failure and blindness, and paves the way to cardiovascular diseases – another major health issue in the Emirates. 
Most of the health problems and its implications are associated with sedentary lifestyles and poor diet choices that lead to people becoming overweight and obese. Corporate wellness programs are a great way to address these issues and aid in preventing obesity transforming into other health conditions. 
Prevention is better than cure 
Introducing preventive measures – which corporate wellness is all about – and focusing employee benefits plans on preventive healthcare, healthy living, and addressing health problems before they start is a strategy many companies around the world are utilizing for years now. Why? Because studies show that "preventable illness makes up about 70 percent of the burden of illness and the associated costs."
Another study shows that in a large corporate setting, people with three or more risk factors on a list that included smoking, obesity, hypertension, hypercholesterolemia, and diabetes had medical claim costs that were double those of people who had no risk factors.
Companies that help to manage their employees' health, and are focusing on preventative healthcare for diseases such as diabetes or high cholesterol, have a potential for significant savings on the health insurance premiums of their group health insurance in Dubai.
What types of preventative benefits can UAE employers offer to best tackle the most common health problems among their employees?
A dedicated study of your employees' health is the best way to discover the most burning issues the corporate wellness program should focus on. However, based on the most common health issues in the UAE we discussed earlier in this article, we listed some of the preventative benefits that companies in the UAE can implement to bolster their employees' health: 
Comprehensive health insurance plans 
Free regular health check-ups 
Gym reimbursements/on-site fitness classes 
Education sessions 
Corporate fitness challenges 
Stress management sessions 
Smoking cessation programs 
There are many factors contributing to a successful wellness program, and those include a detailed needs assessment that align with the company culture and employee expectations, as well as clear and measurable goals for the program to achieve, to name a few. With the help of an international health insurance broker, designing and implementing such programs is a shared project where decisions are made based on data to achieve your company's goals. 
Corporate wellness programs benefit companies' bottom lines
A properly designed and implemented corporate wellness program has the potential to reduce employees' chances of developing the most common health issues that can transform into more serious illnesses and conditions (which are costly to manage and cure), but also educate on health matters and aid with mental health and work-life balance. All these aspects can affect employees' health, productivity, and overall happiness with the workplace and company. 
Cost savings 
The main benefit for companies offering wellness programs is savings on medical claims. Especially in Dubai, where health insurance is mandatory, keeping staff healthy can help businesses keep their insurance costs low. It's because every year the insurance company will analyze the claims data, and if it is deemed that your organization made many costly claims, the group's overall premiums will most likely increase. 
Other ways companies in the UAE can benefit from corporate wellness programs include:
Lower absenteeism and rate of employee attrition
A healthy employee is an employee who shows up at work! Studies have shown that employees who can control their stress, are not obese, and have healthy blood pressure, cholesterol, and glucose levels have lower absenteeism.
Improved health and work output of employees
Poor employee productivity can be defined as physically being at work but not working at their best due to illness. It is estimated that the cost associated with presenteeism due to poor employee health is at least 2 to 3 times greater than direct healthcare expenses. Hence, striving to keep employees healthy improves their productivity. 
Reduced stress among employees
Stress can be as much of a cause of people losing their productivity as back pain. A Stress in America study revealed that stressed people are less likely to make healthy diet choices, exercise, and are more likely to have poor sleep and fail at weight-loss programs, which translates into unhealthy behavior. Making sure your wellness program includes stress management sessions can indirectly improve the overall health of your employees – and further down the line your organization's bottom line. 
More savings with the right partner 
The above is not an exhaustive list of all of the perks UAE companies can benefit from by implementing corporate wellness programs for their employees. For further information, Human Resources Managers can contact employee benefits consultants, such as Pacific Prime Dubai, to help them design, understand the costs and ROI of wellness programs, and manage employee benefits plans that serves the company and its employees best. Pacific Prime Dubai was recently named the top producer in 2019 for AXA Gulf in categories including Employee Benefits, and can undoubtedly simplify insurance, employee benefits, and wellness programs for you.