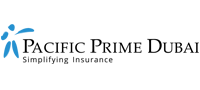 Pacific Prime Dubai wins the 2019 Award for Elevating Customer Experience with Technology
We are delighted to announce that Pacific Prime Dubai has received the 2019 Award for Elevating Customer Experience with Technology from the Allianz Broker event.
Held at the Dubai Opera on November 6, 2019, Pacific Prime Dubai was the only intermediary awarded at the event. The award can be credited to Pacific Prime and Allianz client's utilization of the LiveDoc App (by Health at Hand), which was made available to all Allianz clients from January 1, 2019.
Pacific Prime's close cooperation with insurers
Pacific Prime Dubai works diligently to maintain a strong partnership with insurers to promote close cooperation and deliver the best insurance solutions for its clients. This award reflects such cooperation, and we aim to continue strengthening our partnerships to further improve the services we provide for our clients.
How telemedicine and insurtech helps our clients
Through embracing new technology like the LiveDoc App, expats can connect with multilingual local doctors in Dubai through video consultation sessions, allowing them to get professional medical advice without having to go through the trouble of traveling to physically visit the hospital. The LiveDoc App is one of many telemedicine technologies that will transform the international health insurance industry in the upcoming years.
For instance, the rapidly growing telemedicine market presents the insurance industry with the opportunity to adopt 'insurtech' (insurance technology) when working with clients, according to Pacific Prime's recent 2019 Cost of International Health Insurance Report. Another example is that insurance brokers can now capitalize on data gathered from clients to identify warning signs of chronic conditions at an earlier stage, which in turn can lead to major cost savings in claims.
Getting to know Pacific Prime Dubai
As an award-winning insurance and employee benefits broker, Pacific Prime Dubai offers our clients a wide range of insurance solutions for individuals, families, and companies. Founded in Hong Kong in 1999, Pacific Prime has grown to become one of the largest insurance brokers in Asia, providing solutions for over 120,000 clients in over 130 countries, including over 4,000 companies worldwide.
With the aim of simplifying insurance for our clients, our experts will be able to offer professional, unbiased advice on the local insurance market you're in. Contact us today to get free advice on finding the best private health insurance in Dubai for you, your family, or business. We also offer price comparisons to help our clients find the most cost-effective plan out there. You can visit our website for a no-obligation, free quote today.