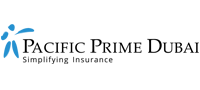 10 important things to consider before relocating to Dubai
In the past decade, Dubai has established itself as an expat's safe haven. Its low taxes, globalized culture, and endless career opportunities make it a perfect location for expats.   
In this article by Pacific Prime Dubai, we will explore 10 important things you need to consider before you move to the Persian Gulf's paradise city. 
How to get there
There are two main airports in Dubai, the Dubai International Airport, and the Al Maktoum International Airport, also known as Dubai World Central.  
We would recommend arriving at the Dubai International Airport as it is the larger and newer of the two airports. Dubai International Airport is also closer to the city center, making transportation more convenient than from Dubai World Central.
To get to the city center from Dubai International Airport, you can simply hop on the metro red line, take the bus, taxi, or call an Uber.
Where to live
With its large expat community, Dubai has no shortage of places to live. While Dubai Marina and Downtown districts put you right in the beating heart of Dubai's sleepless city center, the rent can be expensive if you are looking for a spacious room.  
Currently, the most popular place to live in Dubai is Al Basha. It is one of the biggest residential communities in the city and it provides various facilities to residents nearby, such as schools, restaurants, and sports complexes.  
Visa requirements 
Getting an employment visa is a must when relocating to Dubai. Your employer should be helping you arrange your work visa before you arrive.  
To be able to rent out a property in Dubai, you must also have a residence visa, which then requires you to have a National Identity Card (NIC). These two documents are now linked to one another, making it much easier to apply for both.                    
For more information, you can contact the General Directorate of Residency and Foreigners Affairs-Dubai (GDRFA-D).                                                                                                     
Banking and saving
Like any other major city in the world, there is a wide array of local and international banks located in Dubai. To open a bank account, you will need to be a resident. The documents required are your passport with residency (along with a copy of it) and a letter of no-objection from your employer.  
Traveling  
When it comes to traveling in Dubai, you can get around by using the Dubai Metro, buses, and trams. The Nol card can be used for all these modes of transportation, making your travel plans within the city all the more convenient. 
The Nol cards come in four different colors and price points. Choosing the correct card for you will depend on how much you plan to travel by public transport on a daily basis.  
However, as you will soon come to learn, calling a taxi or an Uber may be your only option in the 40 degrees Celsius heat.  
Food 
Dubai's multiculturalism is reflected in its available food options. You can find top-quality (and expensive) fine dining options throughout the city center. You can also opt for more affordable street food choices, such as Shawarma and Samosa, to experience the authentic local cuisine.  
Food delivery options are also available, with numerous competing services, such as Uber Eats, Talat, Foodonclick, and Zomato.  
Local culture 
To be honest, the expat population in Dubai is so large that you may be rarely exposed to Emirati culture. However, you can always experience Dubai's cultural heritage by visiting cultural landmarks and districts, such as the Sheikh Mohammed Centre for Cultural Understanding.  
The Creek also offers you a glimpse of Dubai's history as a trading port of the Middle East. Nowadays, the pathway along the Creek has been widened and cleaned, making it a perfect location for an evening stroll.  
Your family
If you are relocating to Dubai with your family, planning ahead on your children's education will be crucial. While there are local schools available, private and international schools are more suitable for expats thanks to their strong emphasis on English.  
However, there's a catch. International schools come with expensive fees. Make sure that you are prepared to cover these expensive educational fees. To help ease this financial burden, see whether your company can cover part or even the full cost of your children's education. 
Leisure 
As a booming tourist destination, there are plenty of places for you to visit over your weekend break. Spend a day at the Jumeirah Beach Park or the Wild Wadi Water Park to experience some of the world's most beautiful beaches and grand water parks.  
There are also sports complexes scattered throughout the entire city. If you are a gym person, there will almost definitely be one near where you work or live. 
Health insurance
Finally, Dubai has a mandatory health insurance scheme for all of its residents. This makes choosing the best health insurance for you extremely important. 
Private hospitals often offer higher quality healthcare than their public equivalent. However, they also come with higher fees. By ensuring you have comprehensive private health insurance, you can get these heavy medical costs covered.  
As expats, you should also consider getting international insurance coverage so that you can get your medical fees covered while traveling back and forth from home.  
If you are relocating with your family, getting a family medical insurance plan will become essential.  
To compare health insurance plans, visit us at Pacific Prime Dubai for further advice on expat health insurance. Our insurance partners in Dubai include: