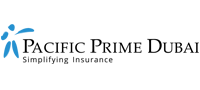 Moving to the UAE with your family – What should you consider?
The UAE, and Dubai in particular, is considered expat heaven. With the emirate being almost tax-free, and possibilities of high salaries for highly qualified professionals, many people consider moving here for a lucrative contract. However, Dubai is notorious for being an expensive city to live in, with many hidden costs like rent, fuel, and expat health insurance adding to the high costs of residing and working in the emirate, especially for families. There are a few aspects of moving to the UAE with your spouse and kids you should pay special attention to.
Before taking the job in Dubai
Before accepting an attractive job offer in Dubai, be sure to ask your future employer what benefits will be provided. In particular, make sure to ask about the following:
1. Housing allowance
Rent is one of the major expenses for both individuals and families moving to Dubai. Not only are the prices for a decent sized apartment high, but expats tend to also hire and pay a rental agency to help them find the right apartment. Checking with your employer-to-be if they are able to cover a certain amount of your rent or rental agency fees can save you a lot of money in the long run.  
2. Travel costs/company car?
Let's face it. With average temperatures in the emirate oscillating between 25+ up to 40 degrees Celsius, the car is really the only humane option to navigate through the city. Some employers offer their newly headhunted employees company cars or at least fuel cards to ease the financial burden that comes with owning a car in Dubai. Ask your future employer if you can count on any of these benefits.
3. Education and school fees for kids?
The public schools in Dubai are not available to expatriate children, meaning your options are private and international schools, and those come with a high price tag, and quite often a long waiting list too. Research the school fees in advance and see whether you can count on your company to cover part or even the full cost of your children's education, as school fees may consume a big chunk of your salary.    
4. Family medical insurance – will the employer cover dependents?
As an expat health insurance specialist in Dubai, we'd like to focus on this point a bit more. Since health insurance in Dubai is mandatory, you and your entire family must have compliant health insurance in order to reside in the emirate. Your employer must provide you with health insurance, however, your company is not legally bound to extend its cover to include your family. The benefits provided might also not be as comprehensive as what you wanted/needed. So what exactly should you know about Dubai health insurance?
Consider the cost of healthcare in Dubai
First of all, the basic DHA compliant medical plan is, well, very basic, and might leave you having to pay out of pocket for even GP visits. Many new expat families are surprised with the high cost of healthcare in Dubai as they'll usually choose to receive medical care in private clinics and hospitals, which have better service standards (e.g. English speaking staff), which is not always found in public hospitals in Dubai. Hence, making sure that you have comprehensive expat medical insurance is crucial for the safety of your bank statement and your family's health.
Consider the cost of international health insurance in Dubai
The second thing you should take into consideration is that in case your employer won't offer your family health insurance, you are then responsible for arranging cover for your dependents, and that, too, can cost a lot. In fact, in this article, you can find out the cost of family medical insurance in 2018.
With family medical insurance plans in Dubai costing on average about USD 14,635 USD in 2018 (per family of 4), you might want to know about it in advance, and if necessary, know your options, such as:
One way to offset the insurance gap between the basic DHA plan, or any family medical insurance that doesn't meet your needs, is to top-up your existing expat medical insurance with certain benefits that you think are crucial for you, for example, dental or vision benefits, or simply extending your coverage limits.
Securing family medical insurance in Dubai via a broker comes with many advantages. An experienced insurance advisor will help you compare hundreds of medical insurance plans and explain the process of securing the best-suited one. On top of that, you'll get to know all about how healthcare in the emirate works, which hospitals are the best, and why it's actually better to buy an international health insurance plan while residing in Dubai (hint: the cost of healthcare in Dubai is among the highest in the world, so insurers are adding rest of the world protection exl.US, for free).
We hope that this feature helped shed some light on your understanding of what to expect from your future Dubai employer if you want to relocate here with your whole family. We wish you luck in negotiating housing, car, or transportation and school allowances, as well as a proper family medical insurance plan. If you'd like to learn more about the latter, feel free to contact our team to get impartial Dubai health insurance advice and free quotes for starters!