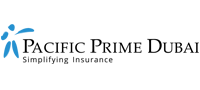 Workplace flexibility and hybrid office options are in demand in 2021
While we have to wait and see what returning to the office post-COVID-19 will actually be like, there are some changes that are already underway. One of these changes that employers are adopting is a more flexible, hybrid approach to work instead of the traditional commutes and cubicles. In this Pacific Prime Dubai article, we take a closer look at workplace flexibility and hybrid office options in 2021.
Hybrid office options and workplace flexibility in 2021
Even though some workplaces do not have a firm reopening place in place yet, the Society of Human Resource Management (SHRM) found that over half of employers want employees in the office a minimum of three days a week, once it is safe to return to the office. Even so, SHRM noted that just over 20% of organizations said they prioritize returning to the office.
Slack, Facebook, and other tech companies are examples of employers who have decided on a permanent remote model. However, most employers are looking for ways to strike a balance between in-person and remote work. After all, employees do not necessarily want to be at the office all the time, or home all the time. It's up to companies to determine what balance is right for them.
So how can companies pilot a hybrid work model and reconsider the office? What are some of the possible drawbacks that employers may have to deal with when carrying out their plans to return to the office? Let's find out.
Priorities for employers with return-to-work plans
Once the pandemic is over, it's unlikely that companies will ask employees to be in the office all day, every day. Employees want to have flexible work arrangements and to be able to leverage the convenience of working remotely, but also the office environment on occasion.
Employers will therefore need to give careful consideration to interaction amongst employees. As an employer, think about ways you can prioritize employee interaction. However, keep in mind that doesn't have to be on a daily basis since that can dampen productivity.
Hybrid work environments and productivity
Companies across the globe are figuring out their flexible work arrangements and how they will define that going forward. For example, some companies will choose to have all of their staff come in at the same time on certain days of the week, while others may want to divide them by departments, and so on. Employers can set core hours that every employee must be online as well.
According to Cove CEO Adam Segal, whose company specializes in digitizing office spaces, employers should consider how they can digitize the office, such as by allowing employees to book a conference room or desk. Hybrid work environments call for the office to be thought of as a shared resource that employees can use to their advantage.
What are the advantages and disadvantages of a hybrid work model?
The hybrid work approach can be thought of as the customization of work. Employers are offering greater flexibility and more choices to their employees, which can result in a bell curve when it comes to managing different desires, requirements, and behaviors. Workforces will have employees on both ends of the spectrum, with the majority of them falling somewhere in between.
There is always going to be someone who likes the office setting more and another who will never want to leave their home. When employers look at it this way, it's easier to see that they need to solve the issue for those who are in the middle. The general consensus among this group will be that they want to be in the office up to three days a week.
The benefits of flexible work arrangements
Hybrid work models are a popular flexible work arrangement because they are easy to adopt. Companies with sizeable offices can easily set up automated workflows for their remote workers and develop their remote presence immediately. This can be especially beneficial for departments or teams that have specialized or big scale hiring requirements. After all, access to remote talent means many more options than hiring locally.
Companies who are looking to improve their knowledge exchange strategy can also benefit from a hybrid work approach. One that is executed properly can force employees to be more thorough with documentation, more aware of communication and timing, and also let in-office employees take advantage of remote work benefits by offering more flexibility with their work-from-home time and their commute.
To top it all off, this structure is an ideal starting point for companies to evaluate a transition to remote work. Whether you want to test out optional office attendance or are thinking about making the entire office remote, it's beneficial to see the impact of flexible working hours on productivity, what employees think about it, and how effective communication is. The ideal time to think about taking your office down entirely is when employees no longer go to the office.
Challenges of flexible work arrangements
The hybrid approach is typically criticized because it is the opposite of a remote-first mindset, which means there is always the risk of employees having to go above and beyond when it comes to proving themselves. This is even more likely if they want to be considered for promotions or positions that are available.
Moreover, it is common for leaders and managers of a company to be based in the main office, which is advantageous to office workers since they are more visible and accessible – thereby causing more of a divide between local and remote workers. This arrangement can also create inequality among staff, with office workers being able to take advantage of office benefits and remote workers having more flexibility in their time and structure. While remote workers might have to join meetings at odd hours, office workers have to commute to work. With that said, it will eventually level out, but there will be uncomfortable situations when some employees will express their preference for the benefits of the other party.
Hybrid work arrangements have changed the way we look at work. Gone are the days of employees being tied to their desks from nine to five. Instead, they're tied to completing their tasks. Behavioral changes are a direct result of this and have a significant impact on the way we approach work. Employees want to be able to achieve work-life balance and this approach can get them closer to it.
Need an employee benefits plan?
Workplace flexibility and hybrid office options are just one of many incentives you can offer your employees. It's important to consider what your employees will benefit from and what your company can afford. That's where Pacific Prime Dubai can help.
As a reputable employee benefits specialist and insurance broker, we have the expertise and experience to create the optimal employee benefits package. Additionally, we can help you secure group health insurance, individual insurance, and other types of insurance. Contact us for unbiased advice or a free plan comparison and quote today.
Latest posts by Jantra Jacobs
(see all)