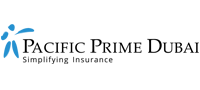 5 ways businesses in the UAE can support the mental health of employees
While COVID-19 cases are on the rise around the globe, the mental health of workers dips in response. Every day, they are bombarded with the news as they adjust to their new working and living arrangements. Mental health is often not included as part of the group health insurance policy in the workplace. However, there is room for workplaces to support the mental health of their employees. In fact, mental health is one of the top global employee benefits trends of 2020.
In this Pacific Prime Dubai article, you'll find tips on supporting the mental health of your employees during these trying times.
Mental health stigma
Globally, there's a stigma associated with seeking therapy for mental health issues. This applies to people of all ages and backgrounds. Most importantly, the majority of people lack awareness of what mental health problems look like.
Mental health stigma in the UAE
Culturally, in the UAE, sadness or worry are signs of a lack of faith. There's a mentality that you would not be struggling if you had prayed enough. However, there are still times when someone needs professional help and intervention. Unfortunately, collectivist societies, such as the UAE and South Asia, tend to refrain from talking about personal sufferings with people outside of their direct family. They are concerned about what others would say and think.
Countless Middle Eastern men also believe that asking for help is equivalent to admitting weakness. So, they fall back to worry and anger, which are seen as "socially acceptable" masculine expressions of sadness and anxiety.
Top 5 ways you can support your employees right now
Mental health issues are problems that cannot be seen with the naked eye, but nevertheless, leave a heavy impact on the body. Stress is closely related to the top six causes of death, which include heart disease, cancer, suicide, and more. Here are our top 5 ways to support your staff's mental health at the workplace.
1. Include mental health awareness campaigns
Mental health awareness and prevention campaigns should be a part of your company's internal communications. On top of that, involve all stakeholders. To reduce mental health stigma, it's especially important to involve those in leadership positions. Leaders can encourage employees to get help and share how they themselves cope with problems. This drastically changes the cultural narrative from "we might lose our job if we discuss our challenges" to "it's okay to talk about it".
2. Recruit the help of mental health professionals
Choose your preferred way of providing professional mental health support for your employees. From an actual clinical support system to well-being seminars run by experts, there is a range of options to choose from. Some companies provide their workers with access to a team of in-house licensed healthcare practitioners. Others, still, organize weekly employee well-being webinars hosted by third-party industry experts.
3. Encourage employees to take charge of their own work-life balance
In this pandemic, numerous workers suffer from anxiety, disconnect, and burnout because of a change in the work setting. Instead of closely monitoring their output, trusting your employees to work as usual at home is particularly crucial. After all, they may be dealing with additional child-caring duties from closed schools or other pandemic-related troubles. Help your employees take charge of their own work-life balance by letting- let them structure their own time.
4. Keep socially connected
To keep people feeling socially connected, host events from time to time. Aim for regular, transparent communication backed by empathy in your weekly meetings. As an example, Cigna's Dubai office takes it a step further by setting up an employee social jam site. There, workers share personal anecdotes and stories as they make working from home an enjoyable experience.
5. Provide mental first-aid training to HR teams
Train your HR teams to be mental health first aiders. Early detection is key to prevention in nearly all diseases including mental illnesses. In fact, one-quarter of the global population struggles with mental problems within their lifetime. However, the majority of these are not detected or treated. Having your teams recognize problems before they snowball goes a long way in keeping your employees happy and efficient.
Secure corporate health insurance
As remote work becomes the norm, it's up to companies to find ways to lighten their employees' load along the way. Work out a corporate health insurance plan with Pacific Prime now! With over 20 years of experience in the insurance brokers industry, our employee benefits specialists are happy to provide you with tailored solutions for your company. Contact us today for a free consultation!
Interested in learning more about the top employee benefits trends in 2020? Download our free Global Employee Benefits Trends Report for industry expert insights and practical tips on improving employee motivation. Short on time? Check out our easy-to-read infographics for an overview of the top trends.