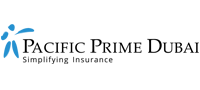 Top 5 insurance plans you'll need for your business
Starting a business from scratch is no small feat, as it involves a great variety of risks; securing protection ahead of time will, therefore, make a whole world of difference should any mishap occur. That's also why different governments around the world have imposed insurance requirements for companies to ascertain that they have at least acquired the most fundamental form of protection. Here, Pacific Prime Dubai has rounded up the top 5 types of insurance products that every company should secure to protect both their tangible and intangible assets.
Employee's Compensation insurance
Employee's compensation insurance refers to coverage for workers in the workplace. Not only does it safeguard your staff, but it also covers your business should a staff member become hurt or injured when they are carrying out their duties for the company. Depending on your company size and budget, there is a wide spectrum of plans you can choose from, from the most basic to the more comprehensive coverage types.
Professional Indemnity insurance
Professional indemnity insurance safeguards you from the costs of legal litigation against your company and your staff. This can be from claims of inadequate advice, services, or designs that have caused losses to clients or third parties, as well as harm or damage caused to third parties by the staff of your business carrying out their duties. It can provide monetary compensation or assistance when you need to mount a legal defense, or when you have to pay for any damages or costs that the court awarded to claimants. If the coverage limit is not enough, you can also secure a separate umbrella insurance policy for additional liability benefits.
Property insurance
Imagine your office is situated in an old building where the renovation downstairs makes you feel like it is going to collapse at any minute. No one can guarantee that the ceiling will not suddenly fall off and hit your staff. That's why property insurance is so important as it provides monetary compensation should anything wrong happen to you and your staff in your building. This form of insurance covers any damage to the building and its contents due to natural disasters and weather, fire, or other unforeseen perils.
Business interruption insurance
Business interruption insurance comes into play when your business is disrupted due to uncontrollable factors. For example, when an explosion takes place in your restaurant which makes you unable to continue your business for a certain period of time. Or when extreme weather conditions, such as a sandstorm, obstructs your daily business operations. This form of insurance will cover the financial losses, as well as additional expenses such as staff salaries and rent of alternative offices, when your business has no revenue until the disruption is over.
Cyber insurance
Cyber insurance is getting more important with the increasing prevalence of the Internet these days. Everything from cloud data services to online bank transactions and user information storage means that businesses are exposed to a wider variety of risks, such as malicious malware or even hacker attacks. Cyber insurance is a crucial tool to protect you against costs related to lost, locked, or stolen data that is either held for ransom, or results in a lawsuit against your business by clients or customers that are affected.
Get professional advice from a leading insurance brokerage
As mentioned above, the right insurance plans can save your company when you most need it. This is a worthwhile investment that every small and big business should make to protect themselves against potential financial disaster. While the aforementioned insurance types are vital to ensuring a company's success, business owners should also consider purchasing group health insurance, as it goes a long way in retaining existing staff and attracting novel talent.
Having said that, deciphering all the terms and conditions in an insurance policy can be a big headache in itself for a layman, not to mention addressing the chief insurance needs, identifying your insurance options, and cherry picking the best plan. Although there is a wide range of insurers on the market, not every one of them can offer unbiased and pragmatic advice to clients. More likely, insurance agents are beholden to the insurance company they work for and/or lack in-depth knowledge of various insurance solutions on the market.
With over 19 years of experience and nine offices across the world, Pacific Prime Dubai is a leading insurance brokerage that offers both personal and corporate insurance solutions. Unlike insurance agents, we see things from the customer's perspective and can compare different products in an impartial manner. Additionally, our services do not end when you sign the contract; we further provide unparalleled, ongoing support for the life of your plan, including everything from plan structuring, price comparisons, to claims assistance and policy renewals. Our team of experts have a wealth of hands-on experience in helping businesses get adequate coverage, so you can rest assured that you are left in good hands.
Contact us today for professional insurance advice, a no-obligation quote, and/or a plan comparison.
Anthony Chan is a content writer at Pacific Prime. He's responsible for writing, translating, and editing articles, guides, infographics, leaflets, as well as other resources for Pacific Prime and Kwiksure.

When he's not working, he's usually on the hunt for great restaurants, playing badminton, and writing screenplays.