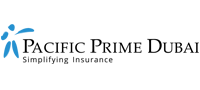 Why might I need IVF treatments in Dubai?
The infertility rate in the Emirates is growing, and thus the topic of IVF treatment in Dubai is widely discussed, but also a mystery to many couples who have tried to conceive without success. Pacific Prime Dubai saw the need of our clients to have a reliable resource about in vitro fertility treatments, so we released a new IVF in Dubai Guide. In it, readers can find answers to how Dubai's infertility rates compare with the rest of the world, where to seek treatment, and how much it can cost.
IVF treatments in the Emirates are 'advertised' as highly effective but it's not entirely true. According to an article from Khaleej Times, the supposed 80% success rate is only true for the first of three stages of pregnancy. Down the line, the success rate of actually delivering a baby is lower and depends on many factors, the main one being the woman's age. Find out what the true success rates of IVF treatments in Dubai by age are by downloading our free IVF in Dubai Guide.
What is In Vitro Fertilization?
IVF is a form of assisted reproductive procedure that involves collecting the woman's eggs and then fertilizing them in the lab with the partner's sperm. The fertilized egg (embryo) is then placed in the woman's uterus. In a nutshell, we have just described how one cycle of IVF treatment may look like.
The procedure itself is expensive, time-consuming, and invasive, meaning it comes with quite a wide range of risks, including multiple births, miscarriage, ovarian hyperstimulation syndrome, ectopic pregnancy, among a number of other medical risks. Therefore it is important to understand who IVF treatment is for and whether there are any alternatives.
There are a few instances where there might be a higher success rate for having a healthy pregnancy after undergoing IVF treatment. Your age is one the most important factors there is, as your chances for a first pregnancy, even when undergoing an IVF treatment, are very slim if you're over 40. If you are trying for at least a second child, your chances of success are higher.
The higher the number of unsuccessful IVF cycles you went through, the lower your chances of success, too. Lifestyle factors also play an important role: consumption of alcohol, drugs, smoking, and even being overweight/obese will all decrease your chances of having a healthy pregnancy, and this also applies to IVF treatment success.
When is IVF your best option for a biological child?
There are certain instances where IVF can be the best chance for your biological child. It's primarily recommended for women over 40 years old, but it's also advised if you or your partner have certain health conditions such as:
Ovulation disorders
Fallopian tube damage or blockage
Premature ovarian failure
Endometriosis
Uterine fibroids
Previous tubal sterilization or removal
Impaired sperm production or function
Men who are unresponsive to male infertility drug therapy
A genetic disorder
Unexplained infertility
The above conditions can be a predisposition to undergoing an IVF treatment often after other, less-invasive fertility treatments failed.
Are there alternatives to IVF treatments in Dubai?
The top causes of infertility in Dubai include obesity, hormonal imbalance, and advanced age, but there are a few things that couples can still do to increase their chances of conceiving without spending thousands of drachmas for IVF treatments.
Lifestyle changes
While advanced age is one of the top reasons why couples undergo assisted reproductive treatment, couples should focus on maintaining a healthy diet, as well as a healthy lifestyle that excludes alcohol consumption and smoking tobacco.
Ovulation induction
Couples can also choose to opt for the ovulation induction method, which may consist of something as simple as tablets, to hormonal injections with the goal of "optimizing" ovulation in women.
Artificial insemination
IUI in another form of infertility treatment that is often used if a couple is experiencing unexplained infertility, or there are minor issues with the sperm. The procedure consists of inserting specially prepared sperm into the uterus during ovulation time to maximize the chances of conceiving.
Surgery
Sometimes, female or male reproductive organs might be the cause of fertility issues, and surgery can be recommended, thereby omitting the need for other fertility options.
Getting pregnant in Dubai: your insurance options
Last but not least, the thing to remember about IVF treatments in Dubai is that virtually no insurance company will cover the cost of IVF treatment. If you decide to pursue this path you must count on the fact that you'd have to pay for the treatments out of pocket.
Another thing to remember when trying to conceive is that as a future mother, it is important to obtain maternity insurance in Dubai. This type of policy covers the costs of pre and post-natal check-ups and baby's delivery in the hospital. Unfortunately, insurers are not too keen on providing coverage for IVF pregnancies, however, you can find such plans but with some exclusions – such as for complications or newborn care.
You can find more information about In Vitro treatments in the Emirates in our IVF in Dubai Guide, or simply contact us for impartial advice, a free plan comparison, and a free quote!
Elwira Skrybus is a content writer at Pacific Prime. In her everyday work, she is utilizing her previous social media and branding experience to create informative articles, guides, and reports to help our readers simplify the sometimes-puzzling world of international health insurance.

When she isn't writing, you are most likely to find Elwira in search of the perfect plant-based burger or enjoying Hong Kong's great outdoors either at the beach or from the boat - the closer to the sea, the better!