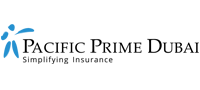 An Overview of IVF Treatments in Dubai
As infertility rates in the UAE continue to increase, the topic of in vitro fertilization (IVF) treatment in Dubai is widely discussed. Despite IVF being advertised as highly effective in the country, it remains a mystery for infertile couples, as Elite IVF reveals the maximum success rate is 55.6%.
Today, approximately 5% of all couples experiencing infertility choose to undergo IVF treatment. Since its inception in 1978, more than 8 million babies have been conceived through IVF. As a result, it is considered one of the most effective assisted reproductive technologies available in the medical industry. 
Down the line, the success rate of delivering a baby is lower and depends on many factors—the main one being the woman's age. To learn more about the success rates and IVF treatments in Dubai, keep reading this Pacific Prime Dubai article.
What is In Vitro Fertilization (IVF)?
The cycle of in vitro fertilization, or IVF, is a form of assisted reproductive procedure that involves collecting a woman's eggs and fertilizing them in the lab with the partner's sperm. The fertilized egg (embryo) is then placed in the woman's uterus.
Along with being expensive and time-consuming, the IVF procedure itself comes with a wide range of risks, including:
Multiple births
Miscarriage
Ovarian hyperstimulation syndrome
Ectopic pregnancy
There are also some mild symptoms that may occur after embolization, such as: 
Bloating and cramping
Estrogen-induced breast tenderness
Acne outbreaks and spotting
Constipation
Therefore, it is important to understand who is recommended for IVF treatment and whether there are any viable alternatives.
Is IVF Right for Me?
There are a few instances where there is a possibly higher success rate for having a healthy pregnancy after undergoing IVF treatment. The first is age, and the second is lifestyle. These two factors play a major role in the success of conceiving a baby. 
Age is one of the most important factors. If you're over 40, your chances of achieving a first pregnancy, even with IVF treatment, are very slim. However, if you're trying for at least a second child, your chances of success are higher.
Additionally, the more unsuccessful IVF cycles you've experienced, the lower your chances of success become. Lifestyle factors also play an important role. Alcohol consumption, drug use, smoking, and being overweight or obese can all decrease your chances of achieving a healthy pregnancy and IVF success.
When is IVF Your Best Option for a Biological Child?
There are certain instances where IVF can be the best chance for your biological child. If you're struggling with ovulation disorders, genetic disorders, or infertility, then IVF is recommended for you. 
IVF treatment is primarily recommended for women over 40, but it's also advised for people with certain health conditions, such as:
Ovulation disorders
Fallopian tube damage or blockage
Premature ovarian failure
Previous tubal sterilization or removal
Impaired sperm production or function
Men who are unresponsive to male infertility drug therapy
A genetic disorder
The above conditions can lead to a predisposition to undergoing an IVF treatment, often after other, less-invasive fertility treatments have failed.
Are There Alternatives to IVF Treatments in Dubai?
Ovulation induction and artificial insemination are viable alternatives to IVF treatments in Dubai. The leading causes of infertility in Dubai include obesity, hormonal imbalance, and advanced age. Given these factors, couples can take several steps to improve their chances of conceiving without costly IVF.
Lifestyle Changes
Advanced age is one of the primary reasons why couples opt for assisted reproductive treatments. However, couples can also enhance their chances by prioritizing a healthy diet and lifestyle that exclude alcohol consumption and smoking.
Ovulation Induction
Couples can also opt for the ovulation induction method, which may consist of something as simple as tablets or hormonal injections with the goal of optimizing ovulation in women.
Artificial Insemination
Intrauterine insemination (IUI) is another form of infertility treatment for unexplained infertility or minor sperm defects. The procedure consists of inserting specially prepared sperm into the uterus during ovulation to maximize the chance of conceiving.
Surgery
Sometimes, defective female or male reproductive organs might cause fertility issues. Laparoscopic surgery is also highly recommended, as it has a 70% success rate and can eliminate the need for other fertility treatments.
IVF Costs in Dubai in 2023
In 2023, IVF costs in Dubai will range from AED 35,000 to AED 70,000 for a single cycle, depending on the treatment and clinic. IVF treatments involve several processes, each of which is charged separately. Here is a cost breakdown of the average rates for IVF services in Dubai.
Initial consultation: AED 250 – 750
Gynecological scan: AED 300 – 500
In vitro fertilization: AED 12,500 – 20,000
Natural cycle IVF: AED 17,000
IVF with preimplantation genetic testing for aneuploidy (PGT-A): AED 45,000
IVF-5 chromosome tests: AED 38,000
IVF with preimplantation genetic testing for monogenic disorders and preimplantation genetic testing for aneuploidy (PGT-A and PGT-M): AED 55,000
Intracytoplasmic sperm injection (ICSI): AED 16,000 – 25,000
Artificial insemination: AED 200 – 400
Ovulation induction: AED 1,500 – 2,500
Egg storage: AED 1,500 – 2,500
Additional infertility treatment costs: 
Intrauterine insemination with cycle monitoring: AED 3,500
Testicular sperm aspiration: AED 9,000
Preimplantation genetic testing for monogenic disorders (PGT-M) for unlimited embryos: AED 16,000
Preimplantation genetic testing for aneuploidy (PGT-A) for unlimited embryos: AED 20,000
Dubai's Best IVF Clinics
The best IVF Clinics in Dubai are Orchid Fertility Clinic, Bournhall Fertility Clinic, Fakih IVF, First IVF, and Samaa Fertilization Center. We have included the names and specialties of the top IVF clinics in Dubai for your convenience.
What to Consider When Choosing an IVF Clinic
The main factors to consider when choosing an IVF clinic are their certifications, their areas of expertise, their track record, their standards, and the total sum of costs related to their treatment or services. 
When comparing your options, be sure to search for the clinics' merits and demerits to ensure you know what types of services you will be receiving and that you're in good hands. 
To aid convenience and provide more detail, it is important to think about the following things before undergoing IVF treatment: 
The certification of the fertility center
The entire procedure of IVF, from start to finish
The total cost of IVF from start to finish
The track record of the clinic and their success rate
The standards of IVF equipment and laboratory
The track record of IVF professionals
The delivery of IVF and teams involved
The environment of the fertility center
Your Insurance Options for IVF and Pregnancy in Dubai
Virtually no insurance company will cover the cost of IVF treatment in Dubai. Instead of asking "Can you get IVF in Dubai?", the more important question might be "Can you afford it?" If you decide to undergo the procedure, you'll have to pay for the treatments out of pocket.
Another thing to remember as a soon-to-be mother trying to conceive is that it is important to obtain maternity insurance in Dubai. This type of policy covers the costs of pre- and post-natal check-ups and baby delivery services in the hospital.
While insurers are not too keen on providing coverage for IVF pregnancies, you can still find such plans with some exclusions, such as medical coverage for complications or newborn care. It's therefore advisable to look into newborn insurance in Dubai as well.
Get Expert Help from Pacific Prime Dubai
Do not jump into IVF without fully understanding the costs and risks involved. Trying to figure out the intricacies of insurance on your own during pregnancy preparations may feel like an additional burden. Fret not!
As a leading health insurance broker, Pacific Prime Dubai can help you find the best plan for your needs and budget. With over 20 years of experience in the industry, we provide you with expert advisors and value-added services to ensure you know what you are getting from your insurer.
Contact us for impartial advice, a free quote, and a plan comparison today!
Latest posts by Eric Chung
(see all)