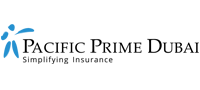 Pacific Prime Dubai awarded AXA's 2019 Top Producer Award
Pacific Prime Dubai has ended 2019 on a high, with many awards received including the 2019 Award for Elevating Customer Experience with Technology from Allianz, and the most recently awarded 2019 Top Producer Award – Employee Benefits, SME, and Retail, by AXA Insurance (Gulf) B.S.C.
2019 Top Producer Award
The 2019 Top Producer Award wrapped up Pacific Prime Dubai's successful year which was held on November 7, 2019, at the Roadshow VIP Broker event.
The award was presented by no other than Anita Brooks, Senior Manager of Employee Benefits, SME, and Retail at AXA Gulf. At the receiving end was Pacific Prime's Corporate Account Manager Neil Carruthers, who had the absolute pleasure of accepting the award on behalf of all the hard-working members of staff at the company.
The 2019 Top Producer Award recognizes Pacific Prime for being the top producer in terms of written premium and policy count.
Speaking during the event, Anita Brooks mentioned:
"This award reflects the tremendous growth Pacific Prime has been able to achieve in the past year, becoming such a key figure in the UAE market."
Neil Raymond, Founder, and CEO of Pacific Prime added:
"Pacific Prime strives to offer professional consultation services through executing our long-standing goal of simplifying insurance for our clients. This award is a testament to the high-quality standards that we are able to maintain in our Dubai office, as well as in our other offices around the world."
News of this event was also announced by the UAE Business Review.
What are the benefits of a tailored employee benefits plan?
It is essential for a business of any size to offer employee benefits that keep employee retention rates high while also attracting new talent to the business.
Given the wide variety of benefits available in the market, along with their varying levels of effectiveness, choosing the most suitable benefit can be a time-consuming and challenging task for any HR department.
Find out more from Pacific Prime Dubai
As an award-winning insurance and employee benefits broker, Pacific Prime Dubai offers our clients a wide range of insurance solutions for individuals, families, and companies.
Founded in Hong Kong in 1999, Pacific Prime has grown to become one of the largest insurance brokers in Asia, providing solutions for over 120,000 clients in over 130 countries, including over 4,000 companies worldwide.
With the aim of simplifying insurance for our clients, our experts will be able to offer professional, unbiased advice on the local insurance market you're in.
Contact us today to get free advice on finding the best private health insurance in Dubai for you, your family, or your business.
We also offer price comparisons to help our clients find the most cost-effective plan out there. You can visit our website for a no-obligation, free quote today.