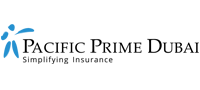 How to facilitate lifelong learning among employees
Have you ever considered the importance of lifelong learning to your workforces' lives? From day one, employees are expected to perform their roles. Most jobs change over time, whether that's months or years. If the position does stay the same, employees still aren't going to be satisfied with doing the same thing day in and day out. Your employees desire and require training and development – and so does your business.
However, employees aren't just looking for training and development, they're looking for lifelong learning. Learn how to facilitate employee lifelong learning in this Pacific Prime Dubai article.
The importance of lifelong learning
As children in school, our teachers put in the work to ensure we learn something new every day. But as we get older, the responsibility becomes ours – and we no longer have someone who makes sure we're progressing. Lifelong learning reminds us that we can always learn something new and that education positively impacts our lives.
Examples of lifelong learning include learning a new skill, listening to educational podcasts, and enrolling in courses. Through lifelong learning, we can develop new skills and grasp new concepts. Likewise, it can help us understand human behavior and give us insight into other points of view. There are also plenty of benefits of lifelong learning in the workplace, such as:
Improvement in professional skills
Renewed self-motivation
Increased self-confidence
So how can employers assist employees in lifelong learning?
Employers and lifelong learning: Actionable steps for your business
Employers should offer on-the-job training and development that relates to employee roles and career paths, as well as the direction the business is going. For example, you could send your HR manager to a conference that will help them learn HR best practices. Similarly, you could invite a speaker to discuss the impacts of new legislation on the company.
But be sure to provide more than just career-focused training. There are so many learning opportunities that can help employees develop personally as well, which will reflect in all areas of their life. The following are some ways you can assist your employees in lifelong learning.
Webinars
Webinars are courses that target a specific subject. These online seminars typically take place once or over the course of several days, making it quick and easy for an employee to learn more about any subject. They are also useful for brushing up on certain skills or gaining an introduction to changes in the industry. Webinars are often quite affordable, or even free, and only require a computer and internet connection to join.
Online courses
While webinars are mostly one-time seminars, online courses are comparable to what you'd learn at university. MOOCs (short for Massive Open Online Course) generally take anywhere from several weeks to several months. They offer an effective and cost-efficient way for employees to develop new skills and knowledge.
Let's say you have an employee in mind for a managerial position, but they're lacking essential financial knowledge. Enrolling in an online course would allow the employee to learn the skills they need without placing too much burden on their professional or personal life.
Conferences
Unless a conference is in your area, costs for attending can be expensive once you consider registration fees, travel, and other expenses. Make sure you're sending an employee for the right reasons to get the most out of your investment. With that said, industry or role-related conferences can offer an abundance of information in a relatively short time frame.
Conferences consist of multiple presentations and break-out sessions that cover a wide range of topics, some of which you might never have even considered. Attendees may return from a conference with fresh solutions and insights that can help tackle existing issues or issues down the line.
Brown bag lunches
Brown bag lunches, which are sometimes called lunch and learns, offer a more casual approach to in-office learning. Taking place over a lunch break, these short training sessions usually last anywhere from half an hour to 45 minutes. You can either bring in an expert or have a staff member lead the session, which can cover anything from health insurance benefits changes to current business trends.
While brown bag lunches can cover any topic that you see fit, it's a good idea to find out what your employees actually want to learn. You can assign a team to come up with and lead lunch and learns as well.
Formal education
Many progressive organizations that value lifelong learning among employees offer tuition reimbursement programs, which allow employees to obtain a certificate or degree to further advance their skills and knowledge. This employer-provided employee benefit is the most expensive option, so be sure to set conditions like minimum GPA and length of service with the company before making the investment.
Consider lifelong teaching opportunities
The aforementioned ideas allow your employee to simply sit back and learn. However, it can be beneficial to encourage your employees to take their lifelong learning up a notch by leading a training session or teaching a webinar. This will not only benefit other employees but also help your employee truly learn and grasp the subject that they're going to teach.
Lifelong learning outside of the office
Remember that your employees have personal lives, and encouraging learning can help them feel more fulfilled and happier overall. Include learning opportunities outside of the workplace in your employee benefits package, such as discounts for theaters, museums, and bookstores. Let employees know that they can host brown bag lunches on any topic they're passionate about. Employees benefit from learning about new subjects, even those that aren't closely tied to work.
Get expert employee benefits advice from Pacific Prime Dubai
Whether you're looking for employee benefits solutions or group health insurance in Dubai, Pacific Prime Dubai is here to help. As a leading health insurance and employee benefits broker in Dubai, we can provide tailored advice on employee benefits, help you secure corporate health insurance, and so much more. Contact us to arrange a consultation today.
Want to learn more? Our blog covers a wide range of topics like How employee benefits may change in a hybrid workplace.