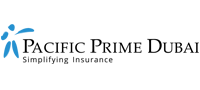 Married bachelors in the UAE
A strange socio-cultural phenomenon has emerged in the UAE, where more and more migrant men are choosing to live and work alone in order to give their families a decent life back home. Navigating their way through the Arabian cosmopolitan alone, these men are known as 'married bachelors' in the UAE.
In this article by Pacific Prime Dubai, we will venture through the lives of these married bachelors, exploring the reasons why they chose to work away from their families and uncovering the psychological toll of working away from your loved ones.
Who are the married bachelors in the UAE?
Married bachelors in the UAE are mostly middle to low-income migrant earners. Today, there are as many as 7.3 million migrant workers living in the UAE. Migrant workers are the bulk of the UAE's workforce, making up to 88.5% of the region's total resident population (8.3 million).
Married bachelors are part of a large portion of these migrant workers who are low and middle-income earners. The vast majority of these foreign workers are from countries in Asia, such as India, Pakistan, and Bangladesh.
Married bachelors in the UAE work in a wide range of occupations. From low-income jobs like laborers to middle-income jobs like software developers and engineers, they can be found in all corners of the UAE.
Now that we know who these married bachelors are, let's now take a look at the factors leading them to make the difficult decision to work away from their families.
Working away from your family
For these married bachelors, the reasons for choosing to work alone in the UAE while leaving their families at home are endless. Ultimately, however, all these reasons are related to personal finances. Here are the most pressing financial reasons married bachelors face while working in the UAE.
The rising cost of living
While the UAE offers excellent career opportunities, its cost of living is also among the highest in the world. For many foreign workers choosing to work in the UAE, their only goal is to save up enough money for their family before moving back home.
HSBC's survey found that the UAE's cost of living is a big concern for expats. Meanwhile, Mercer's 2019 Annual Cost of Living survey saw Dubai jumping 5 places in the rankings for the most expensive cities in the world, now currently ranking at 21.
In an already expensive city, saving up the majority of your earnings becomes increasingly difficult amid the rising cost of living. This makes it financially challenging to raise a family in the UAE, leading many migrant workers to send their families back to their home country.
School fees
Paying for your child's education is perhaps the heaviest cost of bringing up children in the UAE. This is especially the case if you want to send your children to international schools. The following are some hefty international school fees in the UAE:
Average daycare and kindergarten fees: Cheaper fees are at AED 7,000 (USD $1,905) for one academic term, where there are only 2 to 3 school days per week. Expensive schools can charge up to AED 50,000 (USD $13,610) per year or higher.
Average primary and secondary school fees (for Dubai only): For grade 1, average fees are at AED 31,580 (USD $8,590) per year. For the oldest grade 12 students, average fees are at AED 43,790 (USD $11,920).
If these schools are far beyond the earning ranges of lower-income migrant workers, they may instead look to send their children to public schools. In Dubai, the fees of public schools are at around AED 6,000 (USD $1,630) per year for each grade.
When the children of these migrant workers can receive free, or much cheaper education, in their home country, many migrant workers choose to become married bachelors and send their families back home.
Healthcare
The quality of healthcare in the UAE is much higher than that of other developing economies. With many private hospitals meeting and surpassing the treatment standards of western countries, it is perhaps unsurprising that the medical bills in this region are considered extremely high. Hence, the cost of healthcare and mandatory health insurance is also a reason why many migrant workers choose to become married bachelors.
To find out more about healthcare in Dubai, you can read about our Public and Private Healthcare in Dubai Guide, which is available for free.
The psychological toll
Working alone in a busy city while your family lives on the other side of the globe for extended periods of time can take a toll on your mental health. Mental health experts have stated that many married bachelors experience loneliness, sadness, or even clinical mental health issues, such as depression, anxiety, and adjustment disorders.
This is because their emotional and physical needs go unmet when their loved ones live far away. While online communication has helped alleviate these symptoms, they are no substitute for physical contact.
Due to the competitive work environment in the UAE, studies have found that one in six people in the region suffer from a mental health problem. This makes mental health issues a serious health threat for any expat working in the UAE.
Luckily, in Dubai, there is a mandatory health insurance scheme in place, with plans to expand its coverage to mental health treatments and rehabilitation programs. However, choosing the correct expat health insurance in Dubai can be challenging for many foreign workers.
If you'd like to find out more about health insurance for expat families in Dubai, you can contact insurance experts stationed in the city, such as Pacific Prime. As insurance brokers, we are able to give you a free and unbiased consultation on choosing the best private health insurance in Dubai, as well as offering free health insurance plan comparisons.
At Pacific Prime, we work closely with the top health insurance companies in Dubai, such as Al Ain Ahlia Insurance (AAA) and Aetna, Oman Insurance Company and Bupa Global, as well as Orient Insurance – Allianz Partners.
For further information, you can contact our team of experts at any time, or visit our website for a no-obligation, free quote today!
Phuwit is a content writer who helps inform readers on insurance-related issues through writing articles, blogs, and more. Phuwit strives to produce quality content that makes insurance easier to understand for readers.

In his free time, Phuwit enjoys reading and playing badminton. He also loves a good cup of coffee.