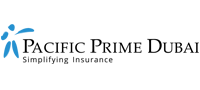 The best places to live in Dubai for families (updated 2023)
Moving to Dubai with your family? You'll be relieved to know that it is one of the most secure cities in the world, as the city took the seventh spot in the Numbeo Safety Index 2023, ahead even of Zurich (Switzerland) and Munich (Germany). Beyond this, you'll also be glad to know that there are plenty of family-friendly places for you to live in. Not sure where to begin in your search? This Pacific Prime Dubai article is a good bet.
Things to consider when choosing a family home in Dubai
First things first, you'll want to shortlist some locations. It'll have to be close to (or at least a commutable distance away from) your place of work or your child's school. What's more, ensure that it's near supermarkets and shops, parks and malls, and other places you think your family will frequent.
Next, look at potential residential areas within an expat community. Dubai's expat communities are thriving, so this shouldn't be too challenging. But, you should also look into the kind of expats they are. Preferably, you'll want to be near other expat families. This will give your family plenty of social opportunities in Dubai.
7 best places to live in Dubai for families
With that said, let's dive right into the best places to live in Dubai for families. Whether you prefer to be in the heart of the city or a newly developing suburb nearby, have a strict budget to adhere to, or can afford to splurge a bit more, here are some residential areas for you to ponder over:
1. Arabian Ranches
As one of Dubai's premium gated communities, Arabian Ranches is perfect for families. It allows you to stay a distance away from the city, as well as enjoy a spacious home and natural surroundings. With its walkways, bicycle tracks, Arabian Ranches Golf Club, and Dubai Equestrian & Polo Club, this desert-themed neighborhood is all about luxury villas, a peaceful environment, and amenities to rival no other. While it's safe and secluded, it also has a lively community at the same time. It's home to Jumeirah English Speaking School and Raffles Nursery, as well as retail centers, restaurants, and cafés.
2. Mirdif
Mirdif is a residential area in Dubai that is the epitome of expat family living, consisting of elegant, child-friendly, and European-style communities. It's one of the best affordable places to live in Dubai, situated nearer to the city center, and not far from Dubai Airport. It's also well-connected to the city, and very close to Dubai Festival City, Academic City, and Deira City Center. The residential area is home to Mirdif Private School, Small Steps Nursery, Star International School, Mirdif City Center, and Uptown Mirdif. Moreover, there are basketball, volleyball, and tennis courts, as well as a 300-meter walking track and Al Mushrif Park. Families who like going out will also be glad to know that there are nearby retail and dining facilities.
3. Emirate Hills
Part of the Emirates Living Master Community, Emirate Hills is another expat family favorite in Dubai. It's a popular residential area in Dubai, offering some of the best properties and villas in the city. In addition, Emirate Hills boasts some of the best schools in the UAE, which includes Dubai International Academy and Emirates International School. When it comes to access, its residents also enjoy easy access to Sheikh Zayed Road, world-class amenities, offices, retail centers, and parks. What's more, if your family wants to get a pet in Dubai, this area is also one of the most pet-friendly communities in the city.
4. Downtown Dubai
Fancy living in a multicultural neighborhood, which offers a high standard of living and a cosmopolitan lifestyle? Downtown Dubai is the answer. It's known as the "Center of Now", home to the city's most iconic landmarks like the Burj Khalifa and Dubai Mall, as well as other boutique shops and entertainment venues. Here, you'll find plenty of housing options as well, which is ideal if you want to be close to the action. You'll also be guaranteed top-end amenities. While Downtown Dubai is a good option for expat families, bear in mind that you'll have to deal with the hustle and bustle of the city, and traffic on evenings and weekends can take some getting used to.
5. Dubai Marina
Dubai Marina is a seafront place, with many residential and commercial properties on offer. It enables you to be a stone's throw away from dining and retail options, with many bars, clubs, and restaurants to choose from. In addition to this, there are also plenty of health and wellness options here. You can jog, walk, or cycle at the Dubai Marina Walk, as it's a pedestrian-friendly walkway alongside the restaurants and cafés. What's more, the area has a contemporary look and feel, home to the iconic twisted building Cayan Tower. If your family prefers a waterfront property in a sought-after neighborhood, Dubai Marina is a good choice.
6. Jumeirah Beach Residence (JBR)
Staying true to its name, Jumeirah Beach Residence caters to families who are beach lovers. It's an incredible waterfront neighborhood, home to an open beach mall. Needless to say, this is another luxury option, characterized by unique planning and an unmatched vision. There are plenty of high-end shopping options in The Walk, along with a wide variety of restaurants, cafés, bars, and lounges. Along with this, you can also jog or simply enjoy the weather here. Most importantly, it's conveniently located off the Sheikh Zayed Road and close to Dubai Internet City. You'll also be surrounded by groceries, supermarkets, and pharmacies.
7. Palm Jumeirah
Palm Jumeirah is by far one of the most iconic developments in Dubai and has many family-friendly apartments. Home to its own monorail, malls, and schools, it combines luxury and convenience. The island also has many activities to keep expat families entertained. For example, you could swim with the dolphins in the Atlantis resort. Given the leisure activities one could take, as well as apartment options, Palm Jumeirah is a great residential area in Dubai. Moreover, you'll also have everything you need in terms of supermarkets and specialty shops, as well as restaurants.
More useful information for families in Dubai
If you're moving to Dubai with your family, you'll want to keep up to date with the latest UAE family visa rules, as well as know how to choose the best health insurance for your family. Health insurance is a requirement for all visa-holders in the UAE, so you can also get in touch with Pacific Prime Dubai to learn more.
As a global health insurance broker, with over 20 years of experience helping expat families, we leverage our partnerships with top insurers in the region to offer you vetted health insurance plans. Whether you're looking for expat health insurance in Dubai, family health insurance in Dubai, or more, you can compare health insurance plans using our handy online tool.
If you'd rather speak to an advisor, you are also more than welcome to call or email us. Our friendly and knowledgeable advisors can provide you with an unbiased insurance consultation and free quote, taking into account both your needs and budget. Did we mention that our service comes at no additional cost to you? Contact us today to get started!
Latest posts by Suphanida Thakral
(see all)