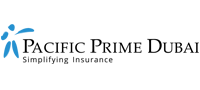 The best places to live in Dubai for families (updated 2023)
Moving to Dubai with your family? One of the first things you should do is look for a place to live. From Emirates Hill to Dubai Marina and beyond, there are plenty of residential areas and nice family-friendly places to call home. 
If safety is your concern, then worry not. You'll be relieved to know that Dubai is one of the most safe and secure cities in the world. It even took seventh spot in the Numbeo Safety Index 2023, ahead of cities such as Zurich and Munich. 
Without further ado, let's dive right into the best places to live in Dubai for families in this Pacific Prime Dubai article. 
7 Best Places to Live in Dubai for Families 
We've compiled 7 best places to live in Dubai for families, with special attention paid to residential areas with expat communities and nearby amenities like supermarkets, parks, and malls. Being located near other expats will give your family much-needed social opportunities.
Whether you prefer to be in the heart of the city or in a newly developing suburb nearby, have a strict budget to adhere to or can afford to splurge a bit more, you'll certainly be spoilt for choice when it comes to places to live in Dubai. 
With that said, this list (or any list!) of best places to live in Dubai for families should be taken with a pinch of salt. After all, there is no objective best place. You should consider the distance to your workplace or your child's school, and figure out what factors are important to you.
1. Mirdif
Mirdif is a residential area in Dubai that is the epitome of expat family living, consisting of elegant, child-friendly, and European-style communities. It's one of the best affordable places to live in Dubai, and situated relatively near to the city center.
It's also not far away from Dubai Airport, and is a stone's throw away from Dubai Festival City, Academic City, and Deira City Center. Getting around is also fairly easy as Midrif is well-connected.
The residential area is home to Mirdif Private School, Small Steps Nursery, Star International School, Mirdif City Center, and Uptown Mirdif. Moreover, there are nearby sporting facilities and the Al Mushrif Par is also accessible. Midrif also boasts great retail and dining options.
2. Emirate Hills
Part of the Emirates Living Master Community, Emirate Hills is another expat family favorite in Dubai, and is known for being one of the most pet-friendly communities in the city. It's a popular residential area in Dubai, offering some of the best properties and villas in the city. 
In addition to this, families with school-going kids will be glad to know that Emirate Hills boasts some of the best schools in the UAE. This includes Dubai International Academy and Emirates International School. 
Emirate Hills residents also enjoy easy access to Sheikh Zayed Road, world-class amenities, offices, retail centers, and parks, making the area an attractive and convenient option for expat families. 
3. Downtown Dubai
Fancy living in a multicultural neighborhood, which offers a high standard of living and a cosmopolitan lifestyle? Downtown Dubai is the answer. It's known as the "Center of Now", home to the city's most iconic landmarks like the Burj Khalifa and Dubai Mall.
Downtown Dubai offers plenty of housing options, and is ideal if you want to be close to the action. You'll also be guaranteed top-end amenities, as well as boutique shops and entertainment venues. 
While the area is a good option for expat families, bear in mind that you'll have to deal with the hustle and bustle of the city, and traffic on evenings and weekends can take some getting used to.
4. Dubai Marina
Dubai Marina is a seafront place, with many residential and commercial properties on offer. It enables you to be a stone's throw away from dining and retail options, with many bars, clubs, and restaurants to choose from. 
If you're into fitness or wellness, you can easily jog, walk, or cycle at the Dubai Marina Walk. This pedestrian-friendly walkway is also lined up with many restaurants and cafe options to stop by and take a bite. 
Home to the iconic twisted building, Cayan Tower, that overlooks the waters, the area also has a contemporary look and feel to it. Dubai Marina definitely makes for a sought-after neighborhood for expat families!
5. Al Barsha 
As one of the newer residential developments in west Dubai, Al Barsha is conveniently located close to Dubai Marina – but with rental prices slightly lower than that district. It's perfect if you want to be in the area and are on a slightly tighter budget. 
Comprising many different sub communities like Al Barsha 1,2, and 3, along with newer areas of Al Barsha South, the area is home to diverse populations including both locals and expat families. 
Al Barsha is home to Dubai Autodrome and the Mall of the Emirates, which has a theater, cinema, ski slope, and hundreds of shops and restaurants. With its lively ambiance and various amenities, it's no surprise so many expats decide Al Barsha is a place to call home.
6. Dubai Silicon Oasis
Designed to promote the growth of the region's technology and innovation sectors, Dubai Silicon Oasis is a well-planned technology park and residential community located in the heart of Dubai. 
Dubai Silicon Oasis is located off the Emirate Road (Sheikh Mohammed Bin Zayed Road), making it easily accessible from different parts of Dubai. It is approximately 17 kilometers from Dubai International Airport and 15 kilometers from Downtown Dubai. 
When it comes to a place to live, families will be spoilt for choice. Dubai Silicon Oasis offers a mix of affordable apartments, townhouses, and villas catering to various budget ranges. There are also many nearby amenities like parks, fitness centers, swimming pools, and sporting facilities.
7. Discovery Gardens
Discovery Gardens is a residential community located in Jebel Ali. There are plenty of affordable apartments (primarily low-rise ones) and townhouses, making Discovery Gardens an ideal choice for families on a budget. 
The architecture of Discovery Gardens draws inspiration from the Mediterranean region, characterized by warm hues, stone-clad exteriors, and terracotta roof tiles. The buildings are designed to create a harmonious and aesthetically pleasing environment.
One of the standout features of Discovery Gardens is its extensive landscaped gardens. In addition to this, the area also has playgrounds, sports courts, and cycling tracks. Retail centers also exist within the community, featuring supermarkets, restaurants, and cafes.
Conclusion
If you're moving to Dubai with your family, you'll want to keep up to date with the latest UAE family visa rules, as well as know how to choose the best health insurance for your family. This is because health insurance is a requirement for all visa-holders in the UAE.
As a global health insurance broker, with over 20 years of experience helping expat families find the right health plan for their needs and budget, Pacific Prime Dubai can help you do the same. You can reach out to speak to an advisor or compare plans using our handy online tool. 
Whether you're looking for expat health insurance in Dubai, family health insurance in Dubai, or more, you can rest assured that we are 100% impartial and knowledgeable, and provide plenty of value-added services to support you throughout your insurance journey. 
Contact us today to get started!
Frequently Asked Questions
What are the advantages of living and working in Dubai?
Living and working in Dubai brings many advantages such as its tax-free salaries, thriving expat communities, and plenty to see and do. What's more, Dubai is also a very safe and secure city. 
Is Dubai a good place to live for families?
Given the high levels of safety, Dubai is considered ideal for families and kids. Dubai also boasts affordable residential options, schools, and plenty of family-friendly entertainment options. 
How much is a good salary to raise a family in Dubai?
To raise a family in Dubai, you'll need a monthly salary of around AED 20,000 to AED 30,000. This will allow you to not only pay for rent and bills, but also to enjoy all that Dubai has to offer. With that said, what is considered a good salary will depend on your lifestyle and expectations.
Latest posts by Suphanida Thakral
(see all)