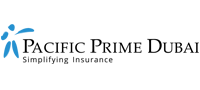 The expat's guide to culture in Dubai
It's no wonder why expats of all nationalities are attracted to Dubai. The city has got thriving job opportunities, an absence of income tax, high-tech infrastructure, a state-of-the-art health system, a vibrant social scene, and so much more. With expats constituting approximately 89% of the population and Emirates only 11%, Dubai might also just be the most expat-friendly city out there. 
But that doesn't mean expats won't be in for some culture shock. Even though Dubai has taken steps to liberalize in recent years – for example, the country overhauled Islamic personal laws in 2020, which allowed unmarried couples to cohabitate and lifted some alcohol restrictions – there may be cultural adjustments to make. 
In this Pacific Prime Dubai article, we'll give you the lowdown on the culture in Dubai. 
7 things to know about culture in Dubai
In the UAE, the official legal system is Sharia or Islamic law. It's supplemented by a non-religious legal system and works alongside it as a moral guide to behavior and etiquette. Despite the fact that Dubai is taking a slightly more relaxed approach – as alluded to previously, expats must show respect and follow traditional customs, where required. Here are some pointers:
1. Ramadan imposes special rules, even for non-Muslims
Taking place in the ninth month of the Islamic calendar, Ramadan is observed by Muslims as a month of fasting and abstaining from things considered to be impure for the mind and body. Even if you're not a Muslim in Dubai, you'll be expected to follow certain rules like not eating, drinking, smoking, or chewing gum in public during the day. This applies to both Muslims and non-Muslims, except for pregnant women and small children. 
2. Expats (especially women) should dress appropriately 
Dubai authorities do require that people dress appropriately, but many tourists seem to flout the rule. For those of you hoping to live in Dubai, it's a good idea to keep to this rule. Women should wear loose-fitting clothes that cover their knees, shoulders, and midriff. Men can wear clothes that show their shoulders, but should likewise cover their knees and midriff. 
3. Alcohol consumption isn't encouraged 
While you can get served alcohol in hotels or licensed clubs/bars, you should note that it's very expensive. Additionally, buying alcohol in shops is next to impossible. This is because alcohol consumption in Dubai is highly regulated, and a license is required to both buy and sell alcohol. Most expats prefer to buy alcohol at Duty-free shops in the airport and consume it at home. 
Note: Planning to drink at venues outside your home? As it's a criminal offense to be intoxicated in public, you should book a taxi when you're ready to leave and head back home. 
Use of drugs is strictly prohibited 
Likewise, drug use is also not allowed. There is a zero-tolerance policy for drugs – including cannabis and even some prescription drugs – and the punishment for possession of drugs or traces of drugs found in your bloodstream is severe. If you're bringing medication into Dubai, make sure to check its legal status first. 
4. Cohabiting before marriage is frowned upon
Granted, rules surrounding cohabitating with the opposite sex before marriage is being revisited. That being said, it's still advisable to check with the relevant authorities and landlord before assuming you can officially live with your unmarried partner. On a similar note, children born out of wedlock in Dubai have only recently been able to obtain a birth certificate. 
Touching people of the opposite sex is taboo 
It's also inappropriate to show public displays of affection towards the opposite sex such as holding hands, kissing, or hugging, and this can result in a fine or even arrest. If you're being introduced to someone of the opposite sex, it's also best to avoid shaking hands or touching them. Keep it safe by nodding politely and smiling. 
5. Homosexuality is illegal 
It's illegal to express homosexuality in the UAE – similar to many other countries in the Middle East. While Dubai is slightly more liberal than the rest of the country and region – due to a high concentration of expats and tourists, you're still advised to be discreet and not display any signs of homosexuality. 
6. Swearing and rude language is offensive 
Similar to many other cultures in the world, swearing and rude language is offensive in Dubai. However, the difference is that you can be fined if you're caught. To make matters more confusing for expats, certain hand gestures that are positive in their home countries are rude in Dubai. For example, giving a thumbs-up in Dubai is the same as showing the middle finger. 
7. Dogs are considered unclean 
Did you know that dogs are considered unclean for religious reasons in Dubai? So while you can own a dog in the city, you should be aware that it may be hard to find dog-friendly facilities like parks and kennels. Speaking of pets, there are also strict rules to follow. You must have a license to own a pet, and all pets must be microchipped, vaccinated, and registered with the relevant authorities. 
Get in touch with Pacific Prime Dubai today!
Moving to Dubai? In addition to getting acquainted with the culture and mentally preparing for the culture shocks that await, it's equally important to sort out practical matters like visas and health insurance. While your employer (if you have one) should provide some guidance and support, it can also be a good idea to get in touch with a reputable, experienced, and knowledgeable health insurance brokerage like Pacific Prime Dubai. 
As we work with expats in Dubai day in and day out, and many of our advisors are also expats themselves, we're very familiar with the process of moving to and settling in the city. We can provide you with personalized and impartial advice based on your unique circumstances, helping you find the right health plan that meets your needs and budgets, as well as the government requirements. 
Latest posts by Suphanida
(see all)