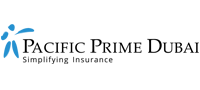 How employee benefits may change in a hybrid workplace
Working from home? Working at the office? Clearly, both have their pros and cons. This is why hybrid working or a mix of both has risen in popularity both in the UAE and around the world. As business leaders and HRs get their heads around this new trend, there will be a number of existing practices that will have to be reevaluated and one such area is their employee benefits offerings.
It's a no brainer. Employee benefits can't stay the same (at least if they are to be effective) when the context around working has changed dramatically. After all, employee benefits like on-site gyms make no sense in a hybrid workplace where employees don't spend the bulk of their time on-site. Having established this, let's move on to how employee benefits may change in this Pacific Prime Dubai article.
Further reading: If you'd like to backtrack a little first and explore the benefits of hybrid working, feel free to check out our article on "Is hybrid working the future of the workplace?"
The post-pandemic rise in a hybrid workplace
Employees and companies around the globe were forced to shift to remote working due to the COVID-19 pandemic. For employees, more flexibility regarding when and how they worked was very much welcomed, and many now expect this from their workplace going forward. Given that some companies are already adapting their approach, more and more companies are set to follow in order to stay competitive, and attract and retain the most talented staff.
The numbers reflect this. Research from the UAE shows that:
When it comes to employee benefits offerings, it's important to note that employee values are shifting due to the stressors of the pandemic. Household and caring duties may have increased, and life circumstances may have changed. What used to appeal to them prior to the pandemic may no longer be the case so employers must reevaluate their benefits proposition to remain relevant.
6 employee benefits tailored for a hybrid workplace
If you'd like to tailor your employee benefits offerings to a hybrid workplace, here are a couple of benefits to get your started. Say goodbye to benefits like in-office catering, on-site gym, and other similar perks. Perhaps unsurprisingly, benefits in a hybrid context are tailored around helping employees work comfortably from home and are flexible in terms of leave.
1. Stipends for home office
Some expenses such as transportation costs will be lowered for employees who are working from home. That being said, the purchase of office equipment and ongoing utility bills can add up. Therefore, one popular employee benefit is a stipend for home office.
Policies can vary from company to company. But generally speaking, employees can be given a fixed monthly amount to be used for things like ergonomic chairs, standing desks, or even for health and wellbeing like workout equipment or subscription to a meditation app.
2. Employee discounts
Who doesn't love a good discount? Employee discounts will continue to remain a popular employee benefit in the hybrid workplace. Companies can negotiate with third-party vendors to offer more deals based on discounted rates.
This could be pet insurance (for furry, four-legged friends that were adopted during lockdown), home and auto insurance, computer and electronics, travel and hospitality (including restaurants), and more! The sky is your limit, really.
3. Work-from-anywhere periods
When one thinks of working from home, one actually pictures banging away on a keyboard from a beach (or other similar exotic location). So a great employee benefit is work-from-anywhere periods.
This type of benefit gives employees a certain number of days (say 4 to 8 weeks) where they're allowed to travel abroad and work from any location. It allows them to live their ideal life, and fit work around that.
4. Home leave (to replace sick days)
When employees are feeling slightly under the weather, they may still be able to contribute to their workload – just not 100%. This is why having home leave is so handy. This allows employees to take a bit of rest, whilst still engaging with their work.
If home leave is a thing, the number of sick days employees take will decrease. It's a far less costly way to go about things, as sick leave means 0% output, even though most of the time employees aren't too sick to work.
5. Flexible leave
Employees like to have more control of their time, which is why flexible leave is such a popular employee benefit. With flexible leave, employees can take time off simply when they need it – without the constraints of formal limits.
Unlike traditional vacation policies, flexible leave is a much more fluid policy that's trust-based. Of course, managers will still need to approve time-off requests, and employees will still be held accountable for poor performance due to extended leave periods.
6. Health and wellbeing benefits
In the context of a pandemic, health and wellbeing benefits will remain increasingly coveted. This includes group health insurance, as well as access to telehealth and other health and wellness apps.
Employee Assistance Programs (EAPs) will also be a popular employee benefit, especially as health is viewed holistically, encompassing mental health as well as physical health. EAPs offer employees counseling sessions, crisis support, and more.
Looking for an employee benefits specialist? Pacific Prime Dubai is at your service
As a global health insurance brokerage and employee benefits specialist, Pacific Prime Dubai has over two decades of experience helping companies of all sizes and industries design, implement, manage, and optimize their employee benefits offerings. We use a tailored, technology-first approach to ensure companies get the best possible value out of their employee benefits offerings and can manage the plan administration in a smooth and intuitive manner.
Would you like to learn more about employee benefits? We recommend checking out our Global Employee Benefits Trends Report 2020. For more personalized advice, you can also reach out to us and a member of our corporate team will get back to you. This will also be a chance for you to learn more about our employee benefits and group health insurance solutions in Dubai, and get a demo of our industry-leading technology.
Arrange a free consultation today!
Latest posts by Suphanida
(see all)