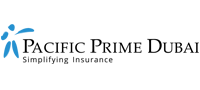 How to work remotely from overseas for a UAE-based employer
If you've got a cushy job in the UAE and your employer is flexible, why not jump on the remote working bandwagon? Better yet – do it from overseas. Whether you go back to your home country to be near loved ones or to another country (possibly one with a lower cost of living), working remotely from overseas gives you much-needed freedom and flexibility. In this Pacific Prime Dubai article, we'll outline the three big factors you need to consider: getting paid, paying tax, and, of course, staying healthy. 
Further reading: If you're in a reverse situation and have an overseas employer, find out about the remote work visa in the UAE and how to apply to work remotely.
Getting paid: Can you keep your UAE bank account?
Fortunately, the answer is yes so you can continue getting paid by a UAE employer. Many UAE banks offer a 'non-resident bank account', which means you can either change your savings or current account to a non-resident account with the same bank or apply for a non-resident account with another bank. It's advisable to shop around as the requirements for a non-resident account can vary on the documents needed to apply or the minimum balance to be maintained. 
You'll need to be present in the UAE to open a non-resident account and the documents you'll need will likely depend on whether you are a former resident or a tourist in the UAE. It should take one to two weeks for your documents to be checked across international security databases and for your account to be opened. Here is a comprehensive list of the documents that you may be asked for:
Passport copy and UAE entry page
Proof of residence in your home country 
Bank reference letter from your bank in your country of origin or anywhere in the world (may vary from bank to bank)
Bank statements from your bank in your country of origin or anywhere in the world (may vary from bank to bank)
Documents that prove why you need to open a UAE non-resident bank account (may be required)
Information on the source of incoming funds.
CV (may be required)
Note: If the documents from overseas aren't in English, you'll also need to get them translated to English. 
Paying tax: Do you need to pay tax in your country of residence?
One of the advantages of living and working in the UAE is that there are no income taxes levied on foreigners. That being said, you'll be ending your tax residency when you leave the UAE. After a grace period, which varies depending on the country you're moving to, you'll become a tax-paying resident of said country and will have to comply with all their taxation rules. As such, it's important for you to look into this matter prior to moving and decide whether or not the move is feasible.  
Note: If you're moving from one tax-paying country to another, you may be able to check if there is a Double Taxation Avoidance Treaty (DTAA) to claim the credit of taxes paid in the other country. That being said, this doesn't apply when moving out of the UAE as it isn't a tax-paying country.
Staying healthy: Should you get a health insurance plan?
As your UAE employer may cease to provide you with health insurance when you leave the country, it's a good idea to check whether or not you'll have access to adequate healthcare services in the country you're moving to. It might be worth securing an international health insurance plan anyways in order to receive the best healthcare anywhere in the world, skip the long queues associated with public hospitals, and not have to worry about footing sky-high medical bills yourself. 
For all things health insurance, get in touch with Pacific Prime Dubai
If you're not sure where to begin, you've come to the right place! As a global health insurance brokerage, Pacific Prime Dubai has over two decades of experience helping individuals from all walks of life secure the right cover for their needs and budget. Whether you're looking for international health insurance or any other type of health insurance, our highly-trained advisors can give you unbiased advice, a tailored plan comparison, and a free quote!
Contact us today! 
Latest posts by Suphanida
(see all)