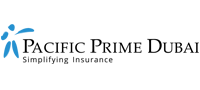 How to be a digital nomad during the pandemic
At a time when pandemic-related border closures are the norm, digital nomads (or individuals who travel extensively and work remotely in foreign countries) seemingly have it tough. Yet, being a digital nomad during the pandemic isn't impossible. In fact, there are untapped opportunities in the UAE for those wanting to live this digital nomad lifestyle, as this Pacific Prime Dubai article reveals!
The largest shift to remote working in history
Based on our inaugural Global Employee Benefits Trends Report 2020, we found that the pandemic has resulted in large scale work-from-home policies, making both employees and employers rethink their definition of productivity. As such, many companies have become more willing and eager to support remote workers. So much so that a new remote working visa has sprung up in Dubai to cater to this growing demographic.
Dubai's remote working visa
Would you like to work remotely in Dubai for 1 year? You'll get access to all required services like telecoms, utilities, and schooling options for children. What's more, working remotely in such a cosmopolitan city brings plenty of advantages. Find out more about this new and lucrative remote working visa (also known as virtual working program), as well as whether you're eligible and how to apply!
Note: If you've never worked remotely before, check out the 3 best productivity hacks for remote workers. In addition to this, you can also acquaint yourself with life in Dubai before making the move.
5 tips for digital nomads during the pandemic in Dubai
With that said, here are 5 tips for digital nomads during the pandemic in Dubai.
1. Stay in Dubai for the whole year
Many digital nomads prefer to travel around on tourist visas, staying for a few weeks before hopping on a flight to their next destination. Needless to say, this is a lot more challenging due to the pandemic, as most countries are no longer friendly to short-term visitors. What's more, you'll end up wasting time with quarantine and/or self isolation requirements.
If you'd like to visit and work remotely from Dubai, make use of the city's remote working visa and stay for the entire year. Befriend locals and expats (there is a large expat community in Dubai) to experience another side to the city. And of course, there's no shortage of things to see and do!
2. Connect with other digital nomads
Speaking of networking, remember to connect with other fellow digital nomads in Dubai. This will give you insights into their current and future plans, which you can take as inspiration when trying to carve out a path for yourself in the post-pandemic world. To top it off, you may even get work opportunities through your network.
Of course, there could always be pandemic-related restrictions. If so, move your networking online by being active on digital nomad forums and/or reaching out to your existing contacts. Be sure to regularly monitor the local COVID-19 situation, adhere to the latest social distancing rules, and network in a safe manner.
3. Be creative and diversify
Even though digital nomads can very easily work from home, there's a sizable number of them with diminished work opportunities as a result of the pandemic. For example, travel bloggers/influencers may be unable to produce travel-related content and find their source of income to disappear.
If this is something affecting you, take this opportunity to be creative and diversify. Think about the skills and experiences you have, what industries and roles are in demand at the moment, as well as how you might be able to adapt. In the case of travel bloggers/influencers, this may be exploring Dubai with a fresh pair of eyes.
4. Learn a new skill
The unprecedented pandemic has taught us many lessons, chief of them being that life is uncertain and thriving industries like aviation can stop overnight. Emirates airline is one of many airlines that saw mass layoffs of pilots and cabin crew. In fact, one pilot from neighboring Oman Air turned to selling burgers after being laid off.
As such, it's always a good idea to continue learning and upskilling yourself. If there's a lull in your career, this is the perfect time to gain skills and explore new opportunities. There are plenty of digital skills that are growing in demand right now and the majority of them can be self-taught online.
5. Don't take healthcare matters for granted
In the context of a global health emergency, healthcare matters shouldn't be taken for granted. If you're applying for Dubai's remote working visa, then health insurance is mandatory. But regardless of visa requirements, health insurance is the best thing you can get for yourself when living abroad, as it enables you to access the best healthcare without out-of-pocket expenses.
When it comes to digital nomad insurance, there are a couple of misconceptions. For starters, many digital nomads may be unaware of the differences between travel insurance, short-term health insurance, and international health insurance. Understanding the differences will enable you to get the best plan for your needs.
Want to learn more about health insurance? Consult a health insurance broker like Pacific Prime Dubai
Pacific Prime Dubai is a health insurance broker, with over two decades of experience. We can guide you on health insurance and healthcare for nomads, as well as keep you abreast on the latest UAE government health insurance requirements. Based on your situation, we can also help you compare medical insurance from top insurers and select the most appropriate plan.
Contact us today to get started!
Suphanida aims to demystify the world of insurance by creating informative and engaging content. As a wordsmith, she spends the majority of her day writing and editing website content, blog posts, in-depth guides, and more.

Outside of work, Suphanida enjoys traveling to new places and immersing herself in different cultures.
Latest posts by Suphanida (see all)