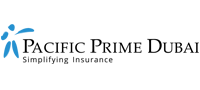 How should you manage the return-to-work after lockdown?
Remote working is the norm in the post-pandemic world. Video conferencing apps and online organizational tools have become all too familiar for employees and managers across the globe. But, sooner or later, office desks will be occupied again and face-to-face meetings will resume.
If you're a manager, you'll probably be wondering: Will it be business as usual? Or will there be a reorganization of the workplace? In this Pacific Prime Dubai article, we'll look at what the guidelines are for returning to work, what you can do to ease the transition, and what the future holds in store.
Guidelines for people returning to work
For over two months now, "non-essential" workers in the UAE, like their counterparts elsewhere, have mainly been working from home. Although the number of daily COVID-19 cases in the country is in the hundreds, authorities feel it is safe enough for low-risk individuals to return to work.
There has been a gradual easing of restrictions on people returning to work. Previously, companies in the private sector had to operate with maximum 30% of their staff in the office. But now, companies in Dubai, for instance, have been allowed to operate at full capacity provided they adhere to strict guidelines:
Conducting temperature checks upon entry and exit from the building
Ensuring social distancing measures are in place
Sanitizing all equipment and communal spaces
For companies that provide housing and transportation for workers, they have to prove additional measures:
Cleaning of housing and facilities
Making sure that transportation vehicles operate at only 25% capacity
Provide isolation stations for employees who are suspected of being infected
Some people are also exempt from returning to work as per the guidelines. They include pregnant women, employees above the age of 55, those with underlying health conditions, or parents with young children. Wherever possible, employees should also be encouraged to work from home.
Tips for easing the transition
It's important to give employees a smooth transition as they return to work. Andrew Hewitt, an analyst at research firm Forrester, talks about the transition in a ZDNet article, "What I tend to say to business executives is that if you mess this up now, it's going to have long-term implications in terms of your ability to retract and retain talent."
1. Bring back staff in shifts
Rather than have everyone return to work at once, you should arrange for this to happen in shifts. Prioritize support staff like HR or IT, those that work in teams or require specialist software/equipment, and those that can't work well remotely.
Once you're at full capacity, you can also allow employees to start and end work at different times. This will prevent crowding when staff arrive and leave for the day.
2. Rethink office layout
Open office plans to encourage collaboration is a cliché of the modern workplace. But that's exactly what you have to avoid. Aim to have desks at least 2 meters apart from each other.
You should also discourage employees from congregating in the kitchen. Perhaps come up with a schedule for these shared spaces. It might not be social, but it'll definitely be safe.
3. Hygiene measures
Encourage a culture of cleanliness. Increase the number of times the office is cleaned in a week – the more, the better. Ensure there are hand sanitizers available and put up signs to remind employees to wash their hands.
If your office kitchen provides utensils or cutlery, you can also temporarily ban the shared use of these items.
4. Use a blend of face-to-face and virtual working
Just because the office is back in full force doesn't mean you need to abandon video conferencing apps or virtual desktops. You can always limit the number of people attending meetings and implement tech solutions instead.
Being equipped with these tech solutions is handy because you never know when you may need to switch to remote work in the future.
5. Show empathy and communicate well
For those back in the office, many would have also experienced burnout during the pandemic. Be empathetic towards your staff and give them time to readjust. You could have a reorientation process for employees and help them beat their burnout. 
Not all of your staff will feel safe coming back to work, so you'll need to bridge the gap between those at home and those in the office. This will require you to communicate effectively.
Future of the workplace
According to a report by the Dubai Future Foundation, there are going to be changes in workspaces and how we work in the post-pandemic world. We'll see both short-term and long-term changes, but the overarching trend is that working remotely will become an integral part of an organization.
Short-term changes:
Digital community events to help with the mental health of employees working remotely.
Shift in how productivity is measured – what will matter more is employee output rather than the hours put into work.
Long-term forecasts:
Large events, seminars, and workshops will be run digitally, with the use of virtual and augmented reality to create 'real-life' experiences.
Automation will increase rapidly, so traditional jobs will disappear. Employees will need to diversify their skills. Creativity will also be highly sought after.
For companies that can adapt, there are plenty of benefits. Not only does this reduce cost as there is no need for a large office, but it will also be good for the environment. The company's carbon footprint will be reduced, thanks to employees commuting less and using less energy.
What we've learned from the pandemic is that it's definitely possible to be productive while working from home, so much so that employees may be concerned about their work-life balance. Employers have to make sure that their staff remain happy and satisfied.
Where does Pacific Prime fit in?
When it comes to remote working, it is important for employees to feel like they are part of a company that values their health and well being – especially during a pandemic.
From employee benefits to health insurance, Pacific Prime Dubai has two decades of experience and can help you implement corporate solutions.
If you're looking for international health insurance or any other group health insurance plan, you can compare quotes on our site.
For this or anything else, feel free to contact our team in the Pacific Prime Dubai office, who will be more than happy to help!
Latest posts by Suphanida
(see all)