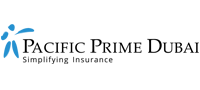 Complete guide to new UAE family visa rules
In the UAE, expats who are working in the country and hold a valid residence permit may be able to sponsor the visas of their family members, providing they meet certain requirements. Over a year ago, the cabinet announced that the requirements would be relaxed, enabling family visas to be issued to a larger group of people. Yet, the UAE family visa rules are as puzzling as ever, with different sets of rules for men and women. So to help clarify things better, this Pacific Prime Dubai article sheds light on the matter.
UAE family visa rule changes
There are two main changes relating to UAE family visa rules: first, the new requirement for expats wishing to sponsor the visas of family members; and second, the new amendment allowing for expats to sponsor the visas of sons above the age of 18.
Educational background or profession of the sponsor no longer considered, but income threshold considered instead
The UAE family visa rules state that educational background or profession will no longer be a consideration when issuing a family visa. Instead, income thresholds will be considered for both male and female residents.
Male residents
Male residents working in the UAE will be able to sponsor the visas of their family members, for instance wife or children, if they receive a monthly salary of at least AED 4,000 or AED 3,000 plus accommodation.
Female residents 
Female residents working in the UAE will also be able to sponsor the visas of their family members, for instance husband or children, but the conditions are stricter than their male counterparts. The rules also differ based on the emirate.
In Abu Dhabi, a female resident must be an engineer, teacher, doctor, nurse, or any other medical professional. Her monthly salary must not be less than AED 10,000 or AED 8,000 per month plus accommodation. Moreover, she has to submit additional documents to the respective authority.
Whereas in Dubai, if a female resident if not employed in the above categories, she may still be able to sponsor her family members provided that her monthly salary is more than AED 10,000, and she has permission from the General Directorate of Residency and Foreigners Affairs.
Sons over the age of 18 can now be sponsored
The new UAE visa rules state that sons over 18 can now be sponsored by their expat parents working in the country. Previously, sons could only be sponsored on a family visa up to the age of 18, after which they would need another type of visa (e.g. student) to remain in the UAE.
Under the new rules, expats will be able to apply for a one-year residence visa, renewable for another year, for their son either from the day they finish secondary education or when they reach the age of 18. The same rule applies to those who have recently graduated from university.
*The rules have not been changed for daughters, who can be sponsored until they are married.
How to apply for your family's visa in the UAE
If you are applying for a family visa, you can apply both online or offline. The documents required for UAE family visas, as well as the conditions set, varies depending on whether you are sponsoring your spouse, children, stepchildren, or parents.
Once you have all the required documents in place, you can begin the process of applying for a visa. You should note that the fee of a UAE residence visa will also vary depending on the category you fall in.
Mandatory health insurance
It's worth noting that health insurance is mandatory for all visa holders in the UAE, including dependents on a family visa. However, the insurance rules for dependents vary depending on the emirate.
Get in touch with Pacific Prime Dubai for more information
As a global health insurance broker, with over two decades of experience, Pacific Prime Dubai helps globetrotters navigate the world of health insurance, as well as provide updates pertaining to the latest rules and regulations on our blog.
If you would like to compare health insurance in the UAE, or simply learn more about your options, you can reach out to us. Whether you're looking for family health insurance for expats, with a range of added benefits, or more, we offer you vetted plans from top insurers.
Contact our team of expert insurance advisors for a no-obligation quote today!
Latest posts by Suphanida Thakral
(see all)