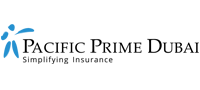 How to select a suitable health plan for now and in the future
As you are likely aware, in 2014 the Dubai government has mandated that all nationals and visa-holding residents must secure a health plan. Although it may sound unnecessary for us to stress the importance of a healthcare policy again, many people remain unaware of how sticking with a long-term, stable insurance policy is better than switching insurers frequently.
In this feature by Pacific Prime Dubai, we will shed light on the reasons and ways to secure a long-term healthcare policy. For more in-depth information on the below, click here to download a FREE copy of our latest Long Term Health Insurance Guide – 2018 today.
Why should you secure a long term healthcare plan?
A long-term healthcare plan can ensure that any health condition you developed during the policy period is covered in a cost effective manner. While by law health insurance plans in Dubai must cover pre-existing conditions, insurers are allowed to attach a 6 month waiting period to these conditions. If you switch insurers frequently, you might risk having to pay out of pocket to treat your pre-existing conditions for certain time periods. To learn more about pre-existing condition coverage in Dubai, check out our dedicated page on the topic here.
The most common fatal diseases in Dubai
Below, we'll look at the three most common fatal diseases in Dubai:
Cardiovascular diseases
With the rich resources in Dubai also comes a rich man's disease. Possibly due to the increasingly prevalent sedentary lifestyle and consumption of processed food, heart-related diseases have become the number one killer in the Emirate. In fact, according to a 2011 survey , 81% of people in the UAE don't get enough exercise, and seven out of ten people above 18 suffer from weight management issues. Moreover, a large smoking population (20%) also contributes to the growing number of heart disease patients.
Cancers
Lung cancer, breast cancer, and colorectal cancer are the most common cancer types in the UAE, and each has their own attributes. For instance, lung cancer is highly linked to smoking, occupational hazards, and air pollution. There are approximately 4,500 new cases of cancer reported each year, and the government has pledged to bring down the number of cancer fatalities by 18% by 2021.
Diabetes
A survey conducted last year shows that a whopping 19% of nationals suffer from diabetes, which is one of the highest incidences of diabetes in the world. Again, this can be attributed to the high daily sugar intake and high rate of obesity among nationals.
How to select a suitable health plan for now and in the future
Here are some questions you should ask yourself to help you decide on a long-term healthcare plan:
Is the plan abnormally cheap compared to others?
Less established insurers want to win new clients, and may use their 'affordability' as a tout. However, to compensate for their initial losses, they tend to have limited provider networks, poor customer service, and even impose erratic premium increases at renewal. In such cases, clients are often left with no option but to either accept the premium increase or switch to another insurer. Yet, as mentioned above, switching insurers means you might lack pre-existing condition coverage in Dubai for several months. Therefore, it is advisable to find an established insurer as they tend to offer more stable premium increases.
Does the plan provide enough coverage?
When shopping for a health insurance policy, you should read the plan's coverage features carefully to make sure you're getting exactly what you need. Additionally, you should also pay attention to the provider network, benefit limits, and exclusions.
Is the insurer big enough to bear risks?
A more established insurer usually has more clients, and hence a larger risk pool. As such, it is less likely that they will run into profit issues or even bankruptcy. It is also less likely that their Guarantee of Payments (GOPs) will get rejected by hospitals. Most importantly, large insurers' premium increases tend to be more stable. To learn more, check out our International Private Medical Insurance Inflation – 2018 report to compare the premium increase patterns of the most major insurers.
How is the broker-insurer-customer relationship?
One major upside to securing a healthcare plan via a broker is that they usually have close relationships with the insurers they're partnered with, and can leverage such relationships to fight for the best terms and premiums for you, as well as streamline the payment processes. Hence, it's important to do your homework and find a reputable broker that can leverage their influence to help you secure the best terms.
How can Pacific Prime Dubai help you?
As an independent insurance broker with 18+ years of experience and 7 regional offices, our team of experts know the ins and outs of different insurance policies, and are on hand to answer any insurance related questions. Contact us today to get a free quote and plan comparison!
Don't forget to download our Long Term Health Insurance Guide – 2018!