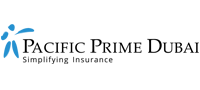 All you need to know about getting a COVID-19 test in the UAE
The United Arab Emirates (UAE) widened the scope of COVID-19 testing to make it available to all citizens and residents who need it, and to identify undiagnosed cases and those who do not show symptoms. So far, the UAE has performed more than 1.6m COVID-19 tests on residents, or about 38,000 tests daily. The nationwide testing comes in line with the coronavirus restrictions and night sterilization campaign in an effort to contain the coronavirus starting March 22. 
The UAE prioritizes testing people showing symptoms including those exposed to others with the virus, senior citizens, people with underlying health conditions, and pregnant women. This article serves as an overview of different ways citizens can get the COVID-19 test in the UAE, including where and for how much. 
Free COVID-19 test – who and where can get it?
The extensive testing programs aim to end the outbreak by tracing and isolating new cases and their contacts, as the confirmed cases reach 25,063 as of today. According to health authorities, anyone who shows symptoms of the virus should be tested. This includes fever, difficulty in breathing, coughing, headache, and a sore throat. In addition to the symptoms, recent travel history is checked as well as whether the person had close contact with an infected person or anyone suspected of being infected.
Is COVID-19 test free in the UAE?
Testing is free for people with existing medical conditions, the elderly, pregnant women, and those displaying symptoms of COVID-19. Everyone else must register for the test and pay a Dh370 fee through the Seha app. Results are delivered via a text message within 48 hours.
Under the campaign launched by the Ministry of Health, labor workers from Ras Al Khaimah, Umm Al Quwain, Ajman, and Sharjah have been tested for free as well. This is because a sharp increase in the number of positive cases has been recorded in the densely populated communities that house low-income group workers.
Where can I get tested?
Throughout the Emirates, there are a number of drive-through testing centers, where drivers place their Emirates ID cards into a registration machine as nurses take a nasal swab and a temperature reading.
COVID-19 test at home
People can also go to their local health center, though a newly deployed mobile testing unit, or since mid-May, for a fee of Dh400, people can use a home-testing kit. To book, call 050-291-9005 or 055-548-8911.
New mobile COVID-19 testing unit
The recently deployed testing buses will serve densely populated areas in Dubai, including labor accommodation sites, but it will also be accessible to people who are unable to visit health centers, such as the elderly and those with underlying medical conditions. 
The buses have been designed to ensure both medical staff and patients can practice safe social distancing, with onboard isolation units in place. The screenings involve checks on temperature, respiratory rate, pulse, and blood pressure as well as a swab test. 
If I test positive, what next?
If you test positive and are asymptomatic, you can be quarantined at home. If for some reason you are unable to carry out home quarantine, then you can be shifted to an isolation center in any of the hotels that are being run by one of the hospitals. This also applies if you have mild symptoms. However, if you show moderate, severe, or critical symptoms, you will be moved to a hospital as per the current protocol issued by the health authorities.
COVID-19 and healthcare costs
If the patient is insured, "insurance companies will honor any claims received," according to instructions issued to hospitals in the UAE. This also includes the costs of staying in a designated quarantine hotel. Those who are uninsured or underinsured and are suspected or are confirmed cases will not have to pay medical bills at healthcare facilities, as the government will bear the cost.
Contact Pacific Prime for insurance advice 
If you have any further questions relating to expat medical insurance in the UAE, such as DHA regulations and prices, please contact experts at Pacific Prime anytime. They will answer all your questions, explain processes involved in securing health insurance in the UAE, and help you compare health insurance plans so that your policy matches your needs and budgets.