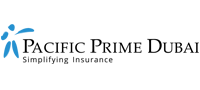 Is COVID-19 affecting your mental health?
The global pandemic affects people in many different ways. Besides countries restricting our movement by implementing lockdown measures, and now easing them, there is a huge amount of stress involved with the situation. Have you ever wondered how COVID-19 is affecting your mental health? Uncertainty about your and your family's health, panic buying, and even returning to work after lockdown -all these have an impact even on the normally mentally strong people. If you're feeling a bit overwhelmed, burned out, or are just curious about ways to improve your mental health during the times of COVID-19, stay with us, as we will share in this article resources for expats and residents in Dubai to use, in case you need it. 
It's a fact, pandemics are stressful 
Fear about COVID-19 disease and what could happen can be overwhelming for adults and children. Public health measures, such as social distancing, can also make people feel isolated and lonely and can increase stress and anxiety. However, these actions are necessary to reduce the spread of COVID-19. 
Of course, some people might be more vulnerable to extreme stress during the COVID-19, especially those who are:

sole breadwinners for a family;
at higher risk for severe illness from COVID-19 (elderly, or those with pre-existing chronic conditions);
socially isolated from others, including people who live alone, and people in rural or frontier areas;
living in congregations (such as construction workers in Dubai);
no longer employed, had their work hours reduced, or had other major changes to their employment. 
Signs of a mental health crisis
Sometimes when situations appear so grave, people can experience not only severe stress, but a mental health crisis. Pay attention to your friends, colleagues, and your own actions, as stress caused by the pandemic can cause the following: 
Increased worry about your own health and the health of your loved ones, your financial situation or job
Changes in eating patterns, rapid weight gain or loss
Difficulty sleeping or concentrating
Worsening of chronic health problems, including mental health 
Withdrawal: not replying to texts, wanting to be alone
Lack of self-care, including not showering/cleaning their body or teeth 
A feeling of hopelessness, lack of energy to perform tasks
Increased use of tobacco, and/or alcohol
COVID-19 is affecting your mental health in one way or another. In fact, you can be mentally healthy, but your mental wellbeing might be suffering. Being worried or anxious about the future is quite a normal state during uncertain times of a pandemic. Read our advice for pregnant women during the coronavirus pandemic. 
Look after your mental health during COVID-19 pandemic
Luckily, there are things you can do to aid yourself in these times. Manage things that are in your power, such as: 
Know what to do if you are sick, and where to get tested for COVID-19 in the UAE. Listen to advice and recommendations from your national and local authorities, and avoid spreading fake news. 
Minimize your time watching, reading, or listening to news stories, including those on social media. Hearing about the pandemic all the time can be upsetting.
Keep your body in good shape, because as they say, "a healthy mind is in a healthy body". Exercising and eating a balanced diet is not only a great way to keep a lean body, muscles, and a strong heart, but it's also been shown to help keep us mentally fit too.
Have a routine, especially if you've been or are still working from home. Productivity can fall dramatically in isolation and during mental struggles.
If you can, help others. Studies show that being compassionate and helping others can boost your overall wellbeing. Even checking in on your neighbor to see if they're okay, or simply offering your (virtual) companionship to those who are lonely can make you, and them, feel better. 
Emergency helpline for COVID-19 mental health issues
While some people can handle such difficult situations by themselves, some need more support. In a response to effects of COVID-19 continuing to affect the level of stress and mental health of Dubai residents, the Ministry of Health and Prevention has established a dedicated hotline "to respond to your psychological concerns and anxiety related to COVID-19", in cooperation with volunteers from Dubai's Al Amal Hospital.
Residents can call the mental support hotline at 04-5192519, which is available from 9 am to 9 pm, from Sunday to Thursday. Alternatively, residents can send an email to  Alamal.consultations@mohap.gov.ae. 
Get professional help
If you're concerned about the state of your mental health, consult an expert. Unfortunately, mental health benefits are not included in the DHA mandatory requirements for a Dubai medical insurance plan, and at the same time, mental health specialist consultations can be expensive. 
You can ask your employer whether a said benefit is included in your company's employee benefits plan, or you can look into your private international health insurance's schedule of benefits. Some of these global plans sold in Dubai also cover mental health benefits, so much needed especially now. Contact our team at Pacific Prime Dubai if you have questions regarding using or obtaining mental health insurance.