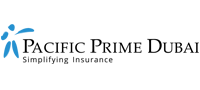 5 tips to boost your onboarding process for new employees in 2021
Did you know that the onboarding process/plan is crucial to transforming capable new-starters into top-performing employees? It usually goes hand-in-hand with the hiring process and sets the tone for new employees.
If you have an onboarding process already in place, perhaps you may want to review it from time to time. Since we are now transitioning into the post-COVID-19 era, there's a lot of expectation for HR professionals and managers to adjust their onboarding steps and plans.
Need some tips to help improve your onboarding process for new employees in 2021? Keep on reading as this Pacific Prime Dubai article offers 5 practical tips to boost your onboarding process today!
1. Tip #1: Keep your company's website updated
Your website will most likely be the first place they head to for information for new starters or employees. That said, you should frequently check your website for improvements and ensure all web pages are up to date. You can also check your competitors' websites or portals and see what features they use to make their products and services stand out. If you have some ideas or knowledge of trending web designs, you can ask your IT and marketing team to review the current design, format, or content. Impress the viewers, and they will indeed engage more.
2. Tip #2: Guide new employees around the workplace
It's good to show new starters around the workplace, even if they choose to work from home or remotely. They can meet co-workers and establish a better idea of what the company is like. If new starters are on a hybrid-work arrangement, you can show them where they will work (and what equipment they will use to complete their tasks).
Consider taking them on a journey from the workplace entrance and introduce them to whoever passes by. Try not to rush the process and give new employees a chance to look around and ask questions. This way, they will better understand what it will be like to work at your company. You can also show them functional spaces such as the restrooms, elevators, kitchen/pantry, emergency stairwell (if the workplace has one), and all COVID-19 preventative measures.
Are your employees working from home? If so, check the best 3 productivity tips for working from home.
3. Tip #3: Share all relevant documentation and resources
Aside from the company's website, it's great to share all the appropriate documentation with new employees as part of the onboarding plan. New hires will appreciate this as it gets them engaged and focused on what's expected of them. Here is some information you may want to share from the first day of getting them onboard:
A schedule for the first week (or month). This schedule could also span the entire probation period and consist of training, meetings, events, orientations, etc.
Their work/company email address and phone number.
Access details, name badge, usernames, and their corresponding passwords, etc.
Company's communication tools and platforms such as Slack, Flowdock, Microsoft Teams, etc.
A checklist for orientation and workplace rules to follow, and more.
The above is not an exhaustive list of what you can offer to new starters, but it can help them set a routine and get them settled faster.
4. Tip #4: Announce the new hire
When a new employee joins, it's great to make an official announcement so that everyone in the workforce is aware of who they are and the department they will be joining. Existing employees can then reach out and send welcoming messages via the company's communication tool(s). This can also make it easier for new employees to establish good working relationships and help them feel like a part of the bigger team.
5. Tip #5: Introduce employee engagement and team building activities
Although we are still in a pandemic, it's worth introducing new starters to team-building activities. You could schedule a team lunch or virtual lunch with the new hire's immediate team.
Note: Keep lunch breaks informal and discussions non-work-related. This can help individuals improve their understanding of one another and boost working relationships.
Bonus tip: Educate new starters on their employee benefits options
New starters will be particularly interested in your employee benefits and learning about what's available. Therefore, it's recommended to schedule an employee benefits session or meeting with new employees early during the onboarding process. New starters may have specific questions they would like to ask and/or details they would like to clarify.
Further reading:
Need help with your employee benefits design, review, or education?
Knowing that employee benefits help attract and retain the best employees in 2021, it's worth reaching out to a specialist like Pacific Prime Dubai. Our experts can help you design attractive plans and include specific options that appeal to your current workforce.
For more information, you can talk to our experts to find out about the top employee benefits plans and options in Dubai, group health insurance, company insurance, and more in the UAE.